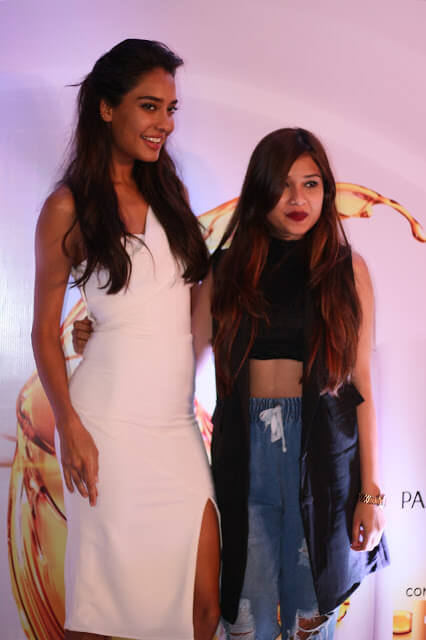 Helllooooo,
I got to interact with Lisa Haydon during the Pantene launch event of their new shampoo and conditioner. She is Oh-so hot and maintained absolute normalcy during the interview. She spoke about her experiences, her styles, solutions and more:
Question 1.
What's your daily haircare routine?
My long hair is maintained very simply, I don't like to do too much to my hair, I keep it simple and basic. I know a shampoo and basic conditioner. I have used Pantene since I was a teenager and my real life changing moment was when conditioner came into the country. I believe in a good haircut and get rid of any damaged. Strengthening from inside and out is my solution for pretty much everything in life. I like to enhance whatever is naturally beautiful.
Question 2.
Everyones hair gets damaged because of styling for shoots and shows, what do you do to prevent hair damage?
For fashion shoots, of course they use serums and sprays to make the various hairstyles. But for day to day life, if you want to keep the hair really beautiful, healthy and good on a cellular level and the foundation is good then your hair will fall nicely. Pantene's shampoo and conditioner with the new formula and I like to use a hair mask or a treatment once every couple of weeks depending on the need. I don't do too much else to my hair.
Question 3.
One Hair Tip.

For the quality and integrity of my hair fibre I really like Pantene. I also got to go to the Pantene Lab this year to see how it works and it was interesting to see after all these years of using the brand to see what was happening with the hair fibre and I can actually explain to my friends now how my hair is this amazing. It seeps down into the cuticle of your hair and works on your hair at a cellular level making your hair stronger from the inside so it's nice to help people out!
Question 4.
Suggest looks without using heated products.

I wash my hair twice a week, and for styling, one of my secrets is that styling is easier to do on hair that's a few days old as it holds better without putting too much spray and other extra things to it. I do leave in my conditioner for a bit longer once in a while. In case of greasy hair which I don't have a lot of problem with, I head for a hair wash!

Moving to the rapid fire, she was sure rapid and isn't she always on fire?
Lipstick or Mascara?
Mascara

Heels or Sneakers?
Sneakers

Tied hair or Open?
Open, no both!
Jeans or Dresses?
Both!
5 things you don't leave the house without:
Phone, House keys, card, lip balm, phone charger
3 hair styles without using heat products:
Braids, French Braid, Ponytail, Twist and have a naturally good hair day!
I had too much fun interacting with her. See you soon and enjoy the pictures 😉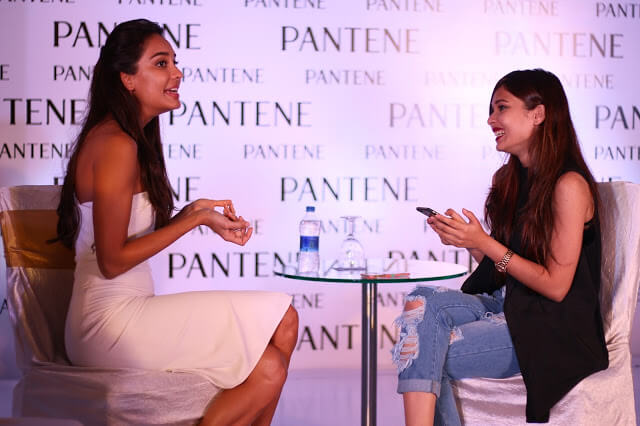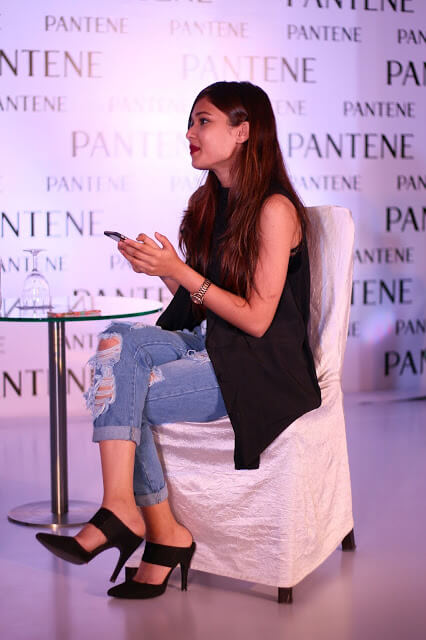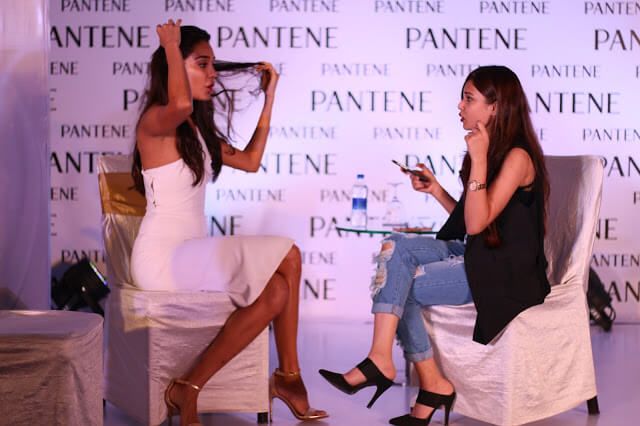 Love,
Riya Jain