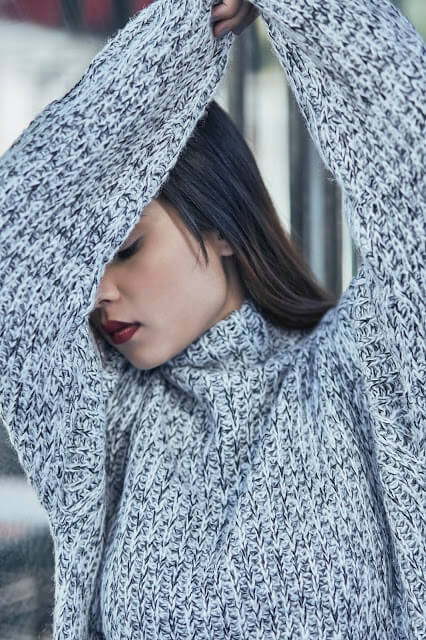 The last month of the year is always so crammed with parties and gatherings. December is probably my favourite time of the year because it is finally cold enough to wear layers and try on styles that work for chilly weather. The sale at Pantaloons started just last week, and I rushed right over to pick a few pieces for looks that went with winter as well as worked for parties. Here are the four outfits I put together:
1. This marsala full-sleeved t-shirt paired with the grey trousers and a black bomber jacket. I wanted to keep this look very chilled out so I tagged a mini layering of a locket with it. Add on your best heels to this outfit and you're good to go a fancy dinner!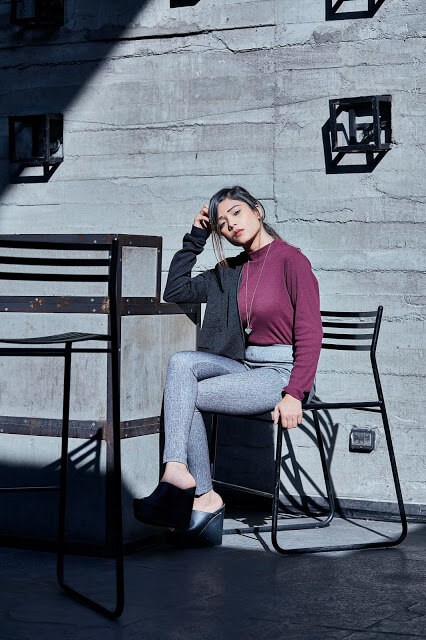 Marsala Top by Honey- Rs599
Grey Pants by Annabelle- Rs1299
Black Jacket by Candies- Rs1499
2. My second look included this skirt with a shimmery white top. Boots are trending, since it's winter, so I tagged them with this outfit. I didn't do much in the makeup department – my love for putting boots with everything worked out because they themselves add the 'party' vibe to my ensemble.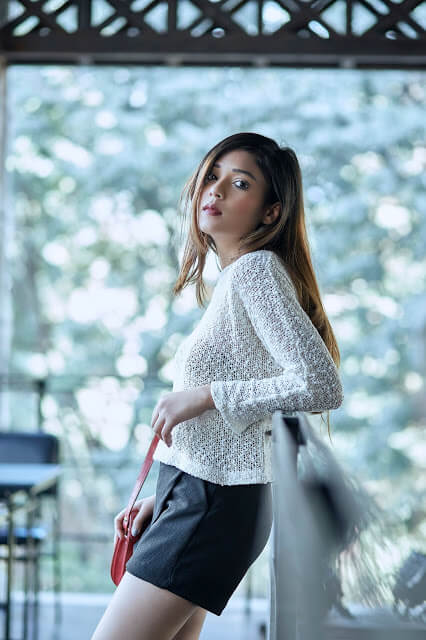 White Top by SF- Rs1199
Skort by Candies- Rs899
3. I went all black for my look by pairing a black skirt with a fancy tee that said 'Epic Weekend'. You can tag this look to a club or house party, and be rest assured that all eyes will be on you!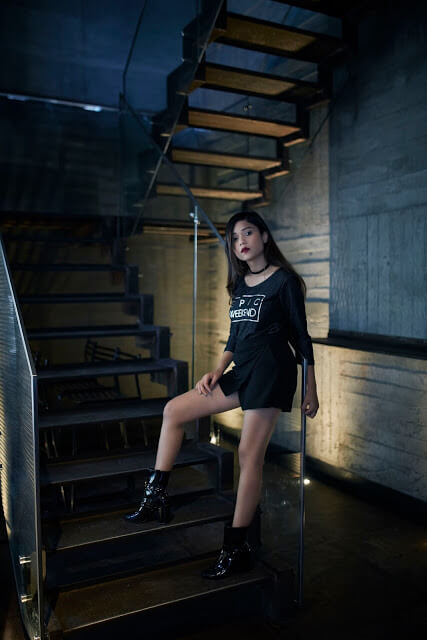 Tee by SF- Rs699
Skort by Candies- Rs899
4. This grey sweater polo dress has got to be my favourite look. I chose to go for dark lips, which might make you think it's a winter look. Wearing thigh-high boots with these go great, but you can always play around with the outfit. I picked up a blingy sling bag and my boots and I was ready to hit the parties!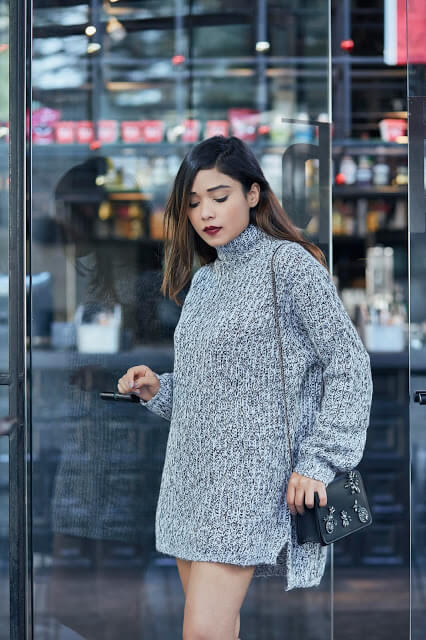 Sweater Dress by Izabel London- Rs1499
See you soon,
Riya