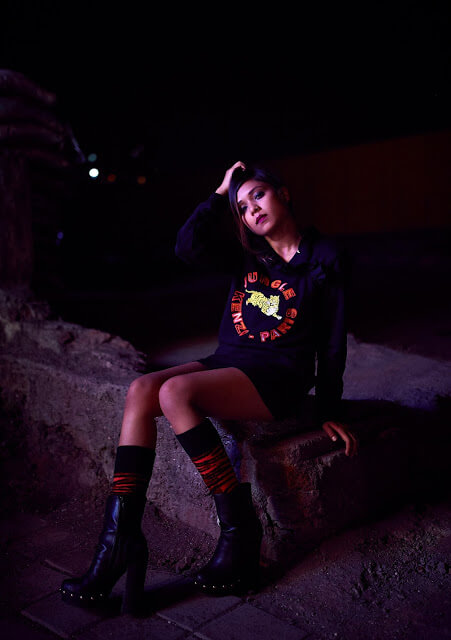 H&M has been one of my favorite brands from the time I got into high street shopping and it never fails to surprise with their collection and collaborations. I have been an H&M fan since the beginning of time and was psyched to have them open their stores in our city, Mumbai.
I was quite pumped to be a part of the KENZOXHM campaign! For me, the Kenzo collection is all about coming out of your comfort zone. It's a blast of prints and colors. The pieces have a lot of overlapping patterns and textures. The pieces are bold with strong colors to make the most statement clothing.
I chose a sweatshirt with a long tee which was almost a dress for me, Teaming up with boots and socks completed my outfit. I love the night shots and they've translated the chill yet statement vibe pretty well.
Do let me know how you like this look and don't forget to visit the stores today as the collection is available to all now!
Love,
Riya