Hellloooo
Winters: touch down Mumbai! Yay I love this time of the year, it literally makes getting out easier and simply pleasant. I have a weird thing but then who doesn't?
Winters bring back the layering game. I love to combine outfits and see how they turn up. Also you can now venture into your favourite trench coats, leather jackets, beanies, and those knee length socks. In short you can wear your whole wardrobe if teamed up in the right way!
I love trench coats and recently I visited the Elle store at Inorbit and was stunned to see their trench options but this one was an easy pick. It is soft, light, and so comfortable. I paired this aztec print with leather pants and not to forget the beanie. Elle has an amazing party wear collection too as December calls for it.
You could check their social media or their store for more and also do let me know how you like this look. Also, I loved how the pictures turned out, until next time.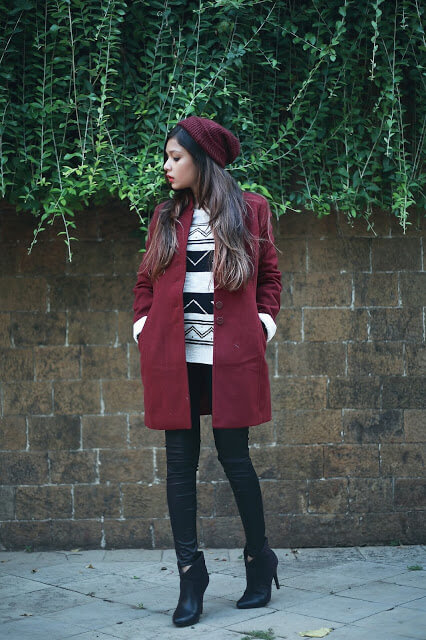 Trench Coat & Sweater- Elle,
Leather Pants, Boots & Beanie – Forever21
Love,
Riya Jain