Lakme Fashion Week just got over and it was such a fun week. I not only attended shows but met a lot of fashion people there and made new blogger friends. I even met my lovely readers and you guys are so cute. I love you guys so so much. Meeting y'all everyday totally made my day. Though I couldn't attend all the five days but I managed to attend three and it was a hell of an experience. I have already shared one look from what I wore at Lakme Fashion Week.
Day 2
I decided to go with a fringe crop top and shorts and wore my new Miss Benett shoes from Jabong
with it, I hope you guys ordered one of these too. I had shared a picture of my absolute favourites on Insta. I also, tagged a statement neckpiece from Forever 21 and carried a metallic clutch/sling with it.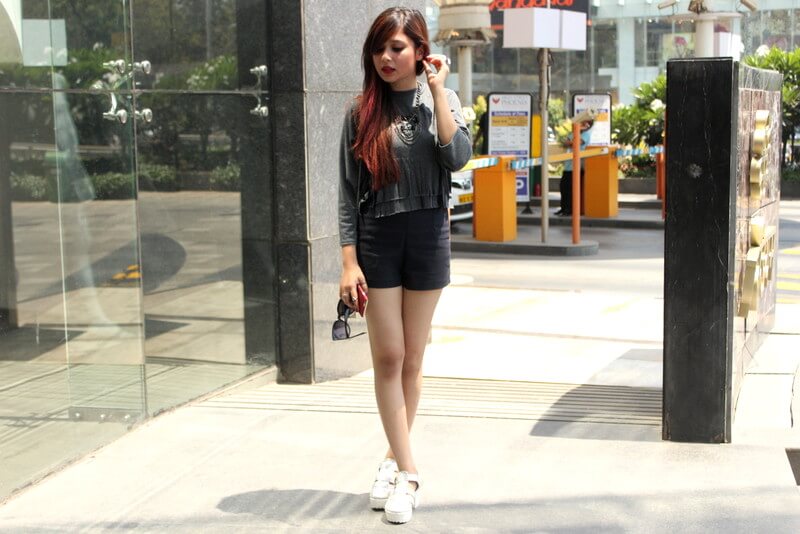 Fringe CropTop- Bangkok, Shorts- Forever21,
Shoes- Jabong, Rings-Blur & Forever21,
Choker & Glares-Forever21, Sling- Dubai(Gifted)
Day 4
I wore a cute lace fringe crop top from Madish, ripped high waisted shorts and layered with a knee-length cardigan. Wore my favourite Boho neckpiece and finally fashioned my Koovs SNEAKERRSSS. Though will be sharing more looks with it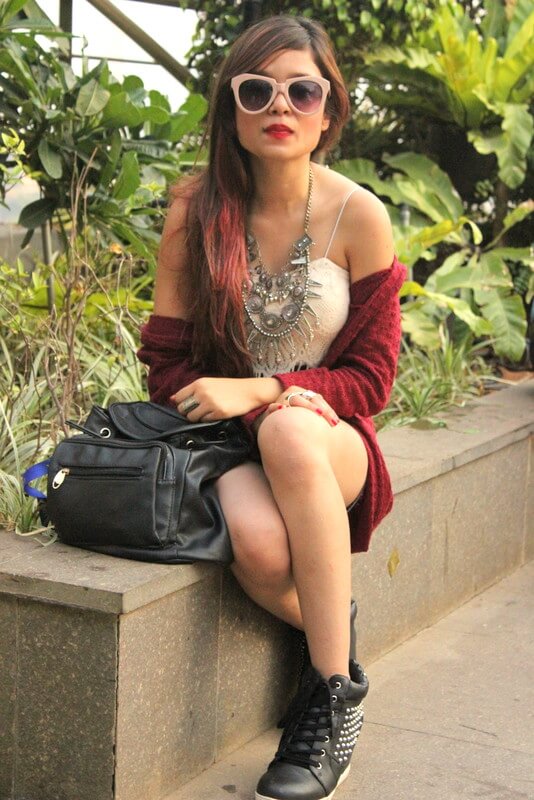 CropTop & Cardigan- MadishTheStylebar,
Shoes- Koovs, Glares- Forever21,
OnMyNeck- AllThatIsPretty,Bag- HillRoad,
Rings- Forever21
Day 5
The last day I thought of dressing a little girlier and ditched shorts for a flowly maxi length printed skirt by Meghna Shaikh and wore crop top from Global Desi.
Skirt-MeghnaShaikh, CropTop- GlobalDesi,
Bag- AvantGardeBags, Glares- LolasCloset,
Rings- Forever21, Earrings- MadishTheStyleBar
I kept all my looks quite simple and relatable. You guys looked gorgeous and I was too overwhelmed meeting some of my favourites. Hoping you guys liked this post and do tell me your favourite look from the 3 days.
Love,
Riya