Hello hello,
How is this new week treating you all? Tuesday is over and now three more days to go for a new weekend to come. Hoping to see Friday really soon. Hahaha.
Anyway, don't you all think we should ditch heels now and go for more comfortable footwear. I know, I know, heels make us look tall and at the same time adds class to the look but I think I am bored with heels. Not completely but yes for probably for a while I won't prefer them. I want to wear sneakers, flat, gladiators, oxfords and roam around everyday even when I am shooting different looks but I know thats not possible but whenever I get a chance I always opt for comfortable shoes so that I don't have to worry about tripping. haha
Day look:
Wearing a simple pink lace body fitted dress from Stalk Buy Love and teamed it up with a holographic sling. You guys must be wondering that silver is too loud for the day but trust me it isn't. You should always be confident about what you wear, it makes pulling off anything easier.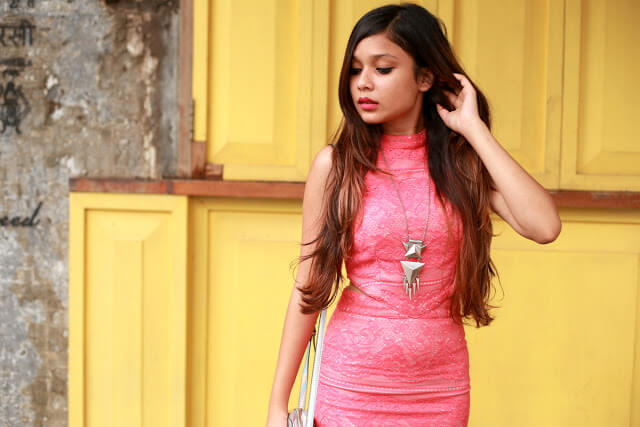 Dress- StalkBuyLove, Bag- Accessorizes,
Shoes- Vaph
Night look:
Normally when I am partying I prefer to wear jeans and a crop top for comfort with edge. And I had worn a similar look last Saturday, I went for a stripes crop and a boho neckpiece to complete the look. The shoes did most of the talking and made skipping heels totally acceptable.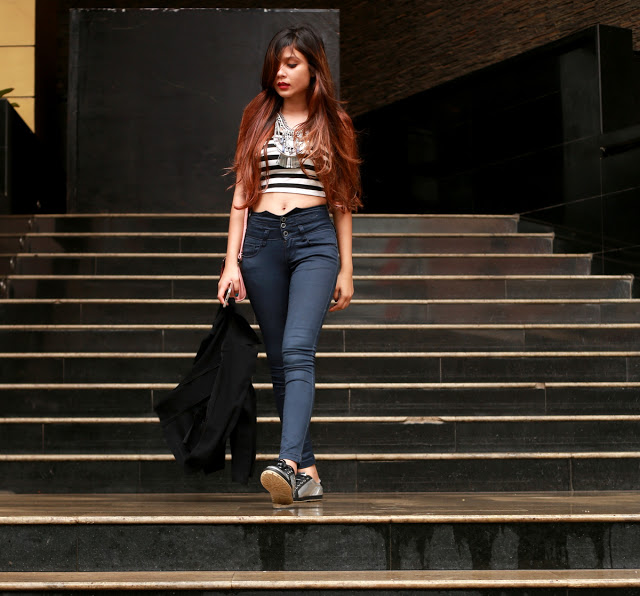 Jeans- Shimmer, Top- PopFashion,
Choker-All That Is Pretty, Shoes- Vaph
See you soon,
Riya Jain