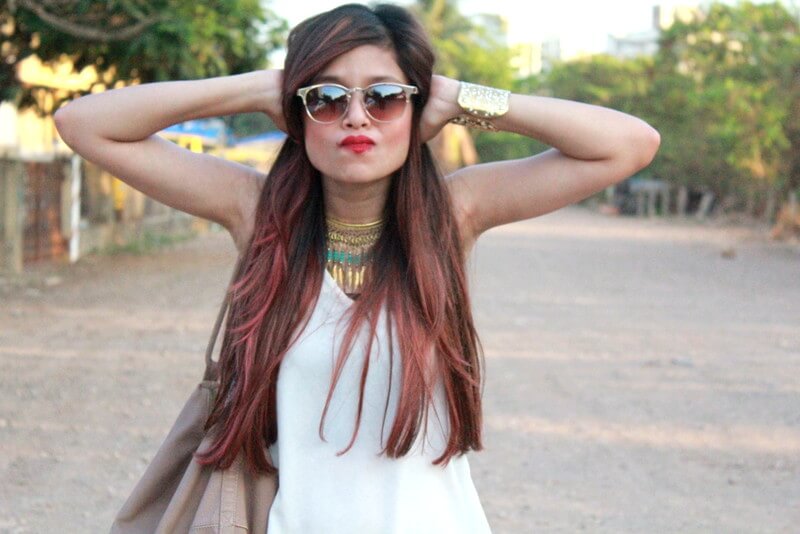 Post using the Garnier Fructis Triple Nutrition Shampoo
and Conditioner
Hello brothers,
Everyone keeps vying for a good hair day. I've had more than usual in the past one month and all credits to Garnier Fructis Triple Nutrition Shampoo and Conditioner. My apprehensive attempt at a new shampoo and conditioner routine started about a month back. It surprisingly lasted more than a month for me. Also as I mentioned, one of my major concerns was my hair becoming brittle and overcoming the damage caused by the numerous blow drys and hair straighteners.
To my surprise, it was effective from the very first attempt. I've generally needed a conditioner to sort the untangled hair but the Garnier Fructis Strengthening Shampoo did the magic here. I could have skipped the conditioner but I need some more dialing down the frizz. Post a wash, my hair felt a lot softer even with a little quantity being put to work. I have used various other hair routines and I could visibly feel the difference. The conditioner was outstanding and the thickness seemed to add more moisture. I started using Garnier Fructis Triple Nutrition Shampoo and Conditioner a month back and it has certainly helped reduce my hair fall and really repaired my brittle hair but it didn't do much for my split ends. It came with the goodness of almond oil, coconut oil, & olive oil so it gives all kinds of nourishment but doesn't leave the scalp greasy, which was a concern for me. I recently got a trim for those split ends, which made life simpler. In addition, I was using this hair routine post Holi too, which helped massively for the damage caused. For those who are on a look out for a change in the hair care products, I'd definitely give Garnier a thumbs up. It is an inexpensive therapy that can do wonders for your hair. Hoping you guys liked my experience.