Leggings are my biggest saviour whenever I am too lazy to deck up. They are so comfortable and can be easily worn for any outings. One can never go wrong with them and they are always the best last minute option if I cant think of anything. When I came across the online brand Voustyle, the best thing I liked about it is that they had various prints, and all of them were so colorful. Voustyle has sizes from small to large and they fit like a dream and they are available on
Flipkart
,
Ebay
,
Rediff
,
Snapdeal
and
Paytm
. And guess what? If you are not a fan of online shopping like me (though I am becoming now :p) then its also available in Options store in Mumbai.
Look 1
This colourful tribal print is so pretty and can be worn anytime of the day.
I teamed it up with mustard crop and added a black cape and heels and it can easily be worn for late nights parties. Tribal print is something I've always adored and the fitting of the leggings is just perfect.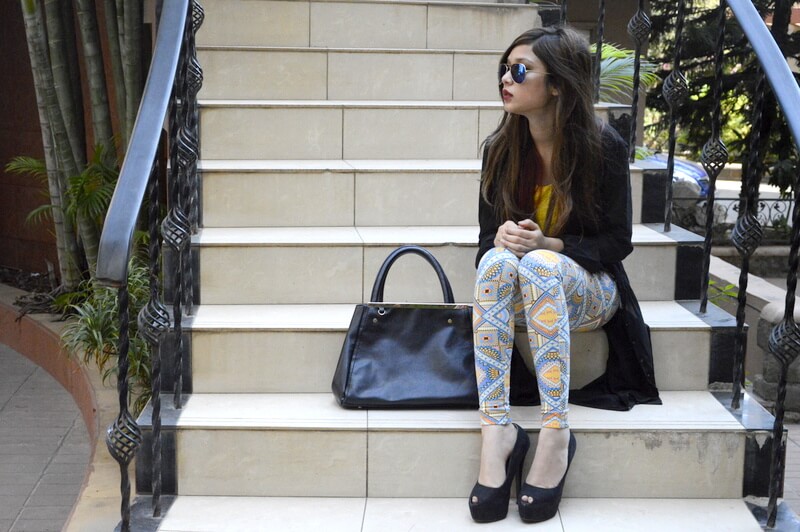 Leggings- Voustyle, Crop- Redress, Cape & Glares- Hillroad
Heels- China(similar in Hillroad), Bag- Colaba,
Look 2
Well, let me tell you guys, I'm wearing a white long one side silt dress which I turned into a cape top by just adding another slit. Plain white with printed leggings can never go wrong and I loved the way the whole look turned out. I decided to carry a neon pink sling and it can be worn for brunch, movies etc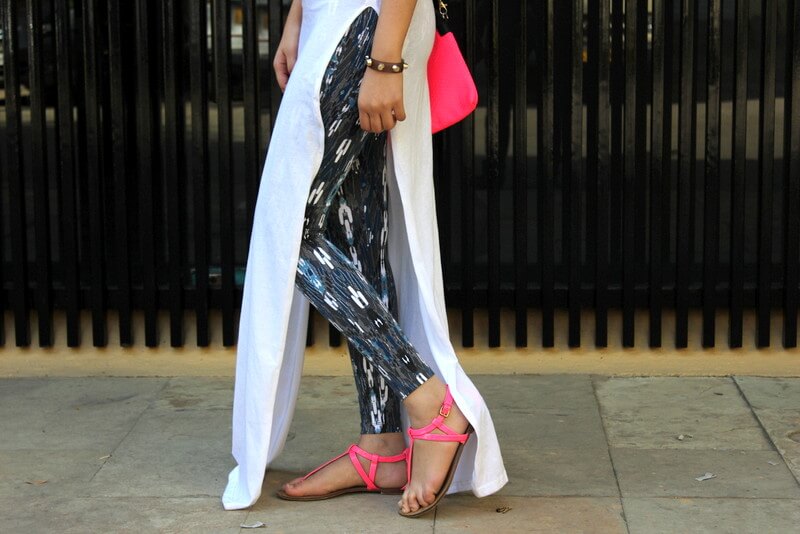 Leggings-Voustyle, Dress- Bday Gift, Sling- Hongkong
Flats- Zara(old), StuddedBand- Lokhandwala,
Earrings-Blur, Glares- Stole it from a friend
Look 3
Voustyle has various prints but I was fixated on the tribal prints. The bright blue spoke for itself so I really didn't want to play around much. I decided to wear an off white crop top and teamed wedges with it. The ensemble seemed balanced and turned out right.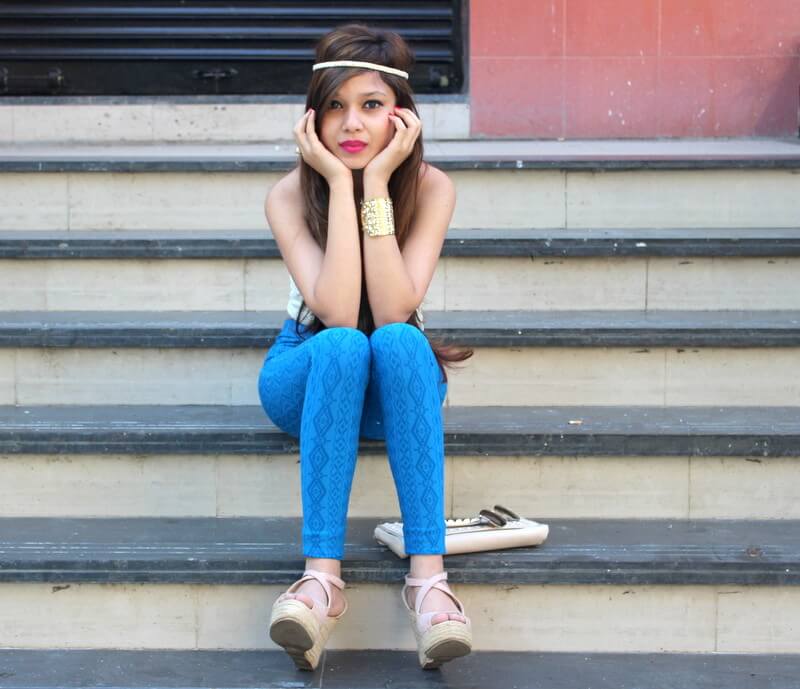 Leggings-Voustyle, Crop- Shimmer, Wedges- China,
Sling-MadishThestylebar, Headband- Forever21,
HandCuff- Lokhandwala Market
Voustyle has a massive range of yummy prints which I'm simply going gaga about. You can also view them on Facebook and Instagram to keep yourself updated
More posts yet to come.
Until then,
Riya Jain