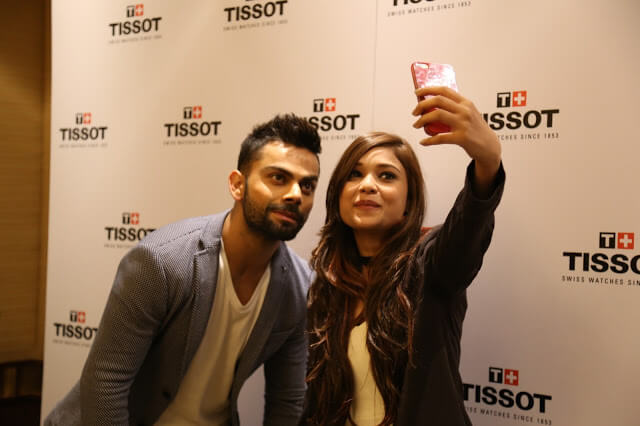 Helloooo,
Watches are a classic accessory and a necessity for most. I love how technology is advancing but we still stick by this gadget the conventional designs at most times.
I recently attended the launch of Tissot's new brand ambassador. It started off in a conference room where we were given a jigsaw puzzle to build, which was the image of the new ambassador. We put together all the pieces but the piece with the face was missing. With the biggest grin on his face, Virat Kohli walked in with it and completed the jigsaw. It was surreal and the interaction couldn't have been better. We got a lot of pictures too. We then attended the media interaction where Virat went on speak about the brand and tackled a few cheeky questions.
Coming to watches, I've always felt my wrist was too tiny to don watches or rather the big dial ones which look oh so good so I refrained from them for the longest time. Much to my surprise, Tissot's collection has a fun range in a lot of sizes. It goes from bold to the classics topping each category. It can flawlessly add chicness to your look. You can find more information on their socials.
Love,
Riya Jain