Hello hello,
If you guys are following me on Snapchat (ID: caughtinacuff) you'd know I had recently attended Fossil's event that happened at Inorbit mall, Malad.
Fossil has been one of my personal favourites and was quite lusted over in my college years. Fossil has a varied range of watches for both, men and women with a lot of intricate work gone into each piece.
Holiday season is the perfect time to get busy pairing up the best accessories with your best outfit. And not just talking about any luxurious, blingy accessories but let's cue the most perfect (boyfriend) watch or the rose-accented Tailor watch as you could time your own style. The sparkling watches, mirrored with gradient colours and twinkling stars have re-emerged almost as the new statement that seamlessly marry fashion and function.
The launch was speaking for the collection with the vivid events going on there. 'Spin-a-wheel' is always a hit with some exciting gifts up for grabs too. One could also customise the Fossil bags and they extended the customisation to the watch tins too. But my absolute favourite in that section had to be the Watch Bar where we could customize the straps. I often face the issue of not liking either the dial or the strap. They've sorted my single biggest woe with watches and I couldn't be happier!
It's Holiday time! As we tail toward the end of the year, the complete blur of social parties, family gatherings, work events, weddings make you want to be prepared for it all and Fossil could definitely give you a flawless hand at that. You could visit their store or go over the website for more details!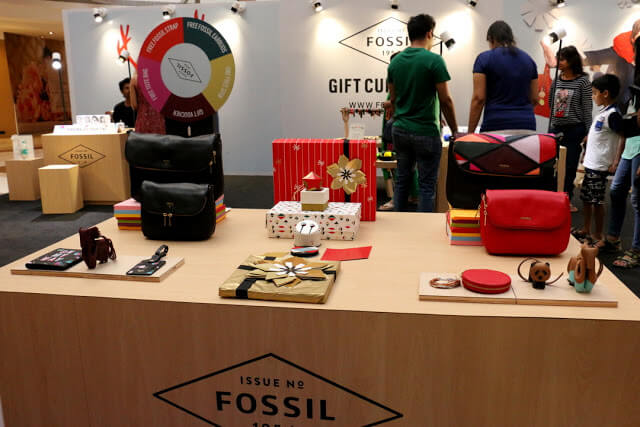 Location – Inorbit Mall
Watches & Bags – Fossil
See you soon
Riya Jain