Don't we all just love denims. They have always been a saviour when we really don't understand what to wear, at least to me. Denims are easy to pair, you can roughly use them and strategically keep switching to suit your outfit and not repeat the look evidently.
While I keep blabbering about my love for denims, but let's get to the post. Recently I visited Lee and I found their A/W 15 collection full of comfort and perfect fit, basically what you look for in any pair of jeans. They have some really dope shades this time. I've picked my 4 favourite pairs from Lee to put these looks together to last the usual 4 phases of my day.
1st look:
This is something I would have definitely worn to college. A subtle casual look with sneakers for a lil sport. I wore this before heading out to a shoot at a store before I changed into my shoot clothes obviously.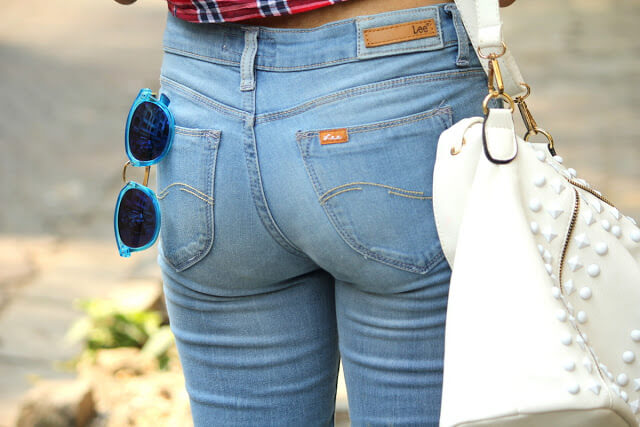 Jeans-Lee,
Crop Top- Shimmer (Lokhandwala),
Shoes- Adidas Originals
2nd look:
I had to attend a meeting and usually would wear this to an event or so. I ended up stopping by Loco Chino to eat some yummy lunch.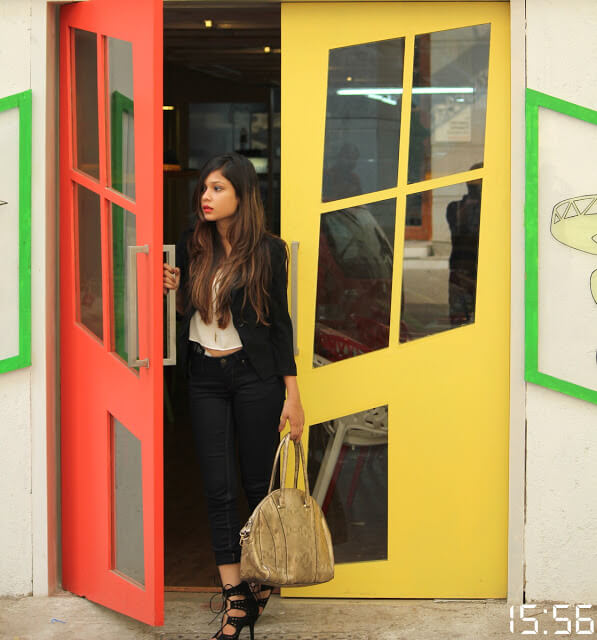 Location Courtesy- Loco Chino
Jeans- Lee,
Jacket,Crop Top, Shoes- Forever21,
Bag- Accessorize
3rd look:
After I got done from my meetings and events, I planned to go for some street shopping in my comfort outfit. When doing what I love the most(Shopping, duh!), I need to be well equipped and have a hassle free time with my clothing.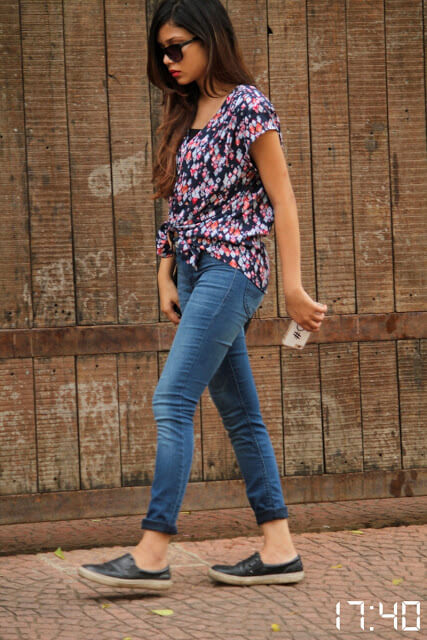 Jeans & Shirt – Lee,
Shoes- Westside,
Bag- AvantGarde
4th look:
I always make sure if I am having a very hectic day, in the night I go out with my bunch and relax for a bit.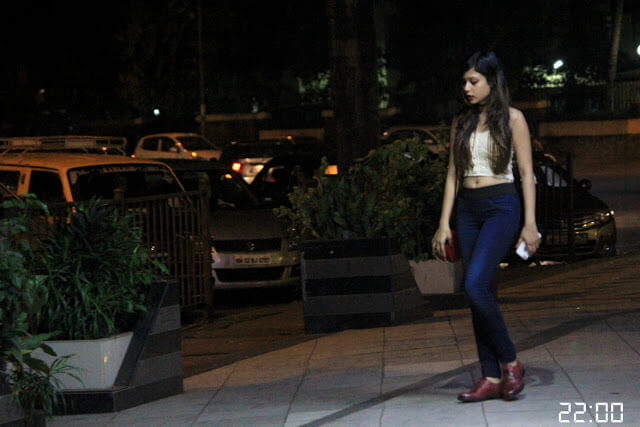 Jeans- Lee,
Crop Top- Shimmer (Lokhandwala),
Shoes- Hill Road (Bandra)
Bag- DealJeans
4 different pair of Lee jeans accompanied me perfectly in these 24 hrs. They fit flawlessly, are of utmost comfort and can be worn for any part of the day to suit your style and occasion. Obviously to be updated with their trends, you can also follow them on Instagram, Facebook and Twitter.
See you soon,
Riya