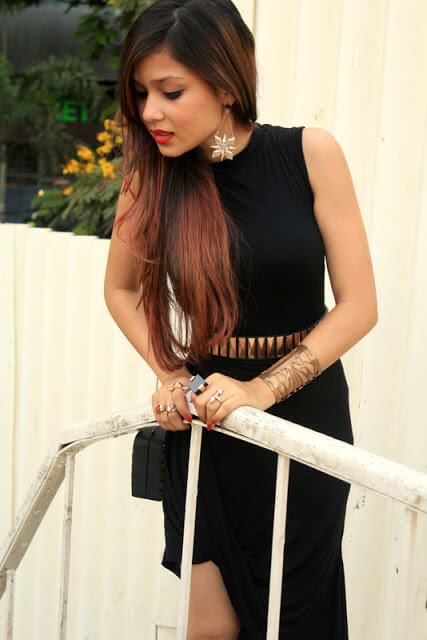 Hellooooo,
Don't we all love to party? I wish I could party every night
but that's not very realistic. However, every Saturday night I go out with
friends or family trying to make the most out of the weekend. And obviously
the big question here is "What do I wear?". That's one never-changing dilemma
every girl faces before going out. More than the process
of getting dressed, the decision of what to wear is a stress, rather time consuming. In this post, I
am sharing a few tips on what can be worn during parties, dinners, and night
outs.
If you are going out for dinner then you can wear a formal
dress or a casual outfit with a sharp blazer.You can even wear jeans, a nice shirt and tag few accessories. While you are out for dinner, you can't wear
something shiny or sequin cause you don't want to go OTT. Work on the lines of something fancy yet subtle. Heels are a big yes for all these occasions. In addition, if you are short
like me, you should swear by it!
If you are going for a party then you can wear a short
skirt with a tucked in top or a crop top. I love dresses with cut out backs as they make good showstoppers. Some people are not comfortable
with short clothes, for which long maxi fancy dresses or jeans with a fancy top
plays saviour. Capes too can be worn for parties, satin ones will structure
beautifully for such events.
If you are going to a lounge or a club, you can pull out all
the bling where there is no need to hold back. You can have the sequin or shimmer
in the accessories and bags or the clothing. Make sure there is a balance and subtlety even
with an embellished ensemble.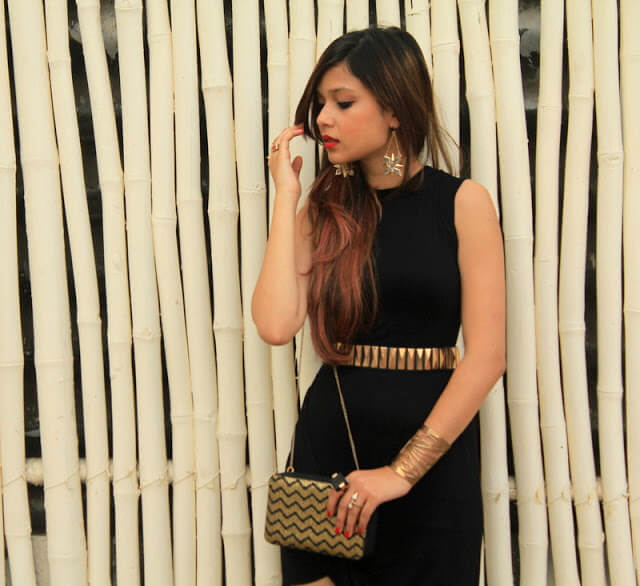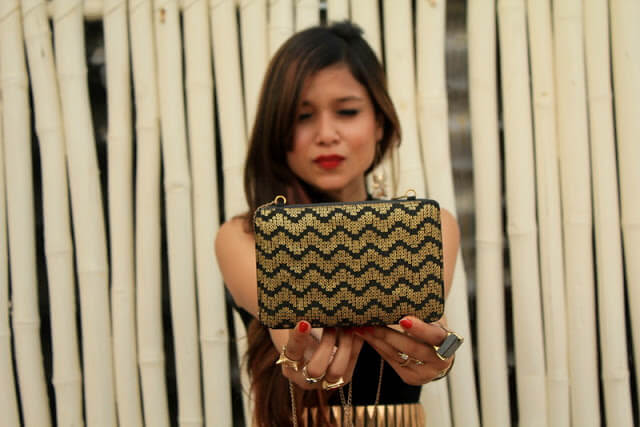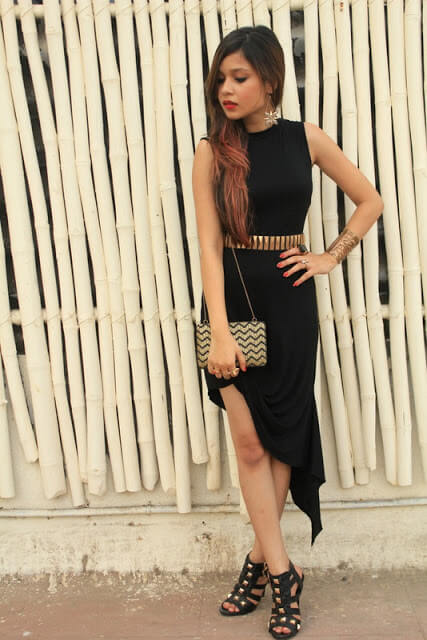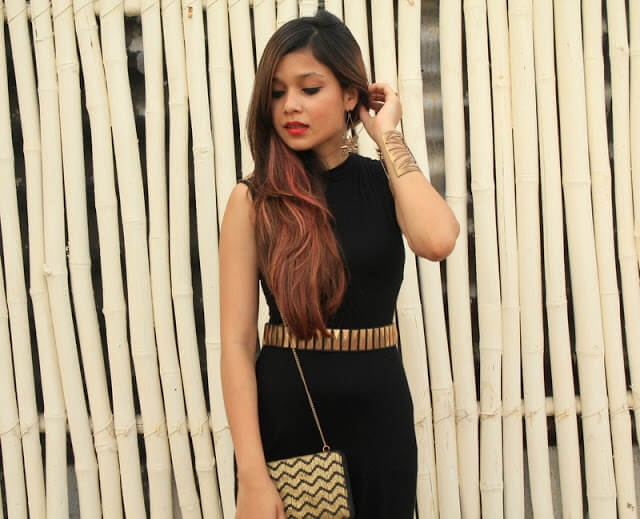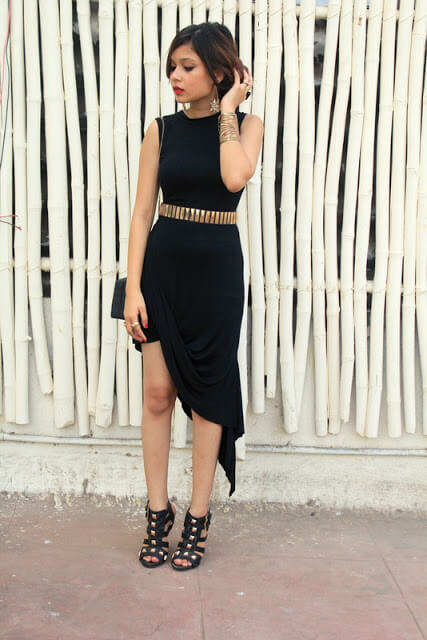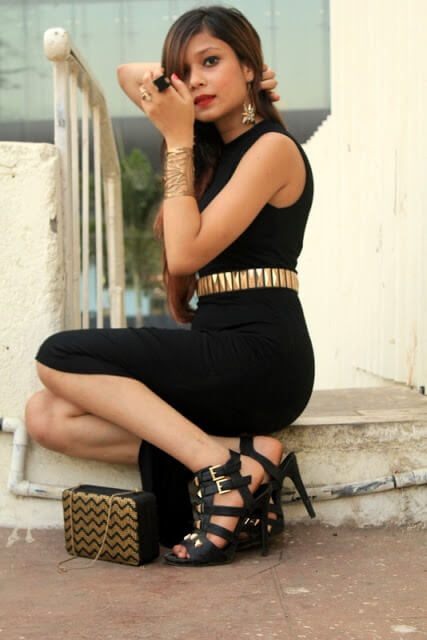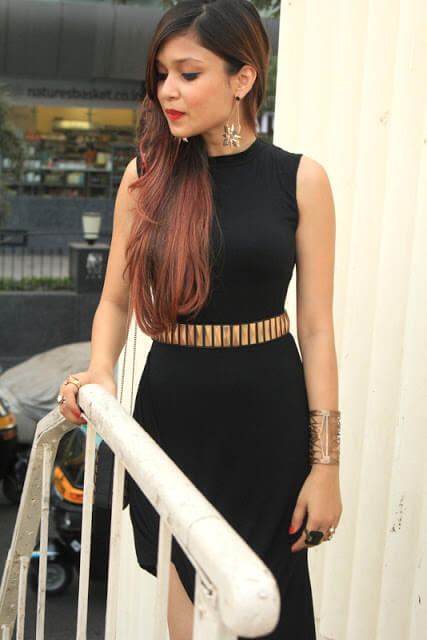 Dress- Pink Feather, Sling- Bag Your Way
Cuff-Love Shonas Collection, Belt- New Look
Rings- Forever21, Heels- Jabong

This was exactly what I wore last Saturday night as I headed to Santé in Bandra which happens to be one of my favourite places. I loved the dress and the drape fit with the high low effect. I received it from Pink Feather and tagged my new sling from Bag Your Way. Do check them out on

Instagram

and

Facebook

.

Black was my go-to colour this weekend and I donned a golden belt after what seemed like forever. Putting together this look was easy peasy and has been a staple in my wardrobe. Do tell me your thoughts on the dress and your party favourites.

Until next time,

Riya Jain