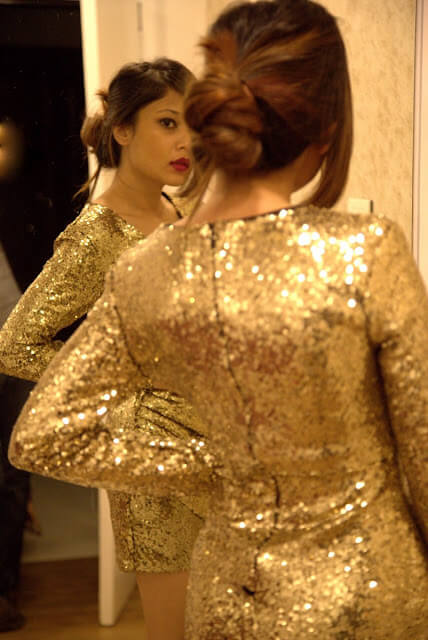 Hello there,
Picking up from where we've left, my Diwali look has to wait a little as I have 2 posts lined up before that. I personally love glitter and shimmer clothing. It can't be worn often but subtle glitter can definitely work for dinner and night outs with friends. Glitter usually comes out of the closet during birthdays or for fancy parties. Considering the party season is going to hit soon, I thought I would share this outfit from
Ninebox
with you all. It has a well put together collection for clothing as well as accessories and their winter collection definitely made me want for more. I went for an indoor shoot as the room seemed to blend well with the dress.
The dress structured well and for the longest time I've been skeptical about wearing a deep neckline but I'm trying to pull it off these days. Mostly at relatively fancy places or with a close knit group that let's me be at my comfortable best.
Do check out
Ninebox
for more from their collection or follow them on social media. I'm already excited about the year end parties.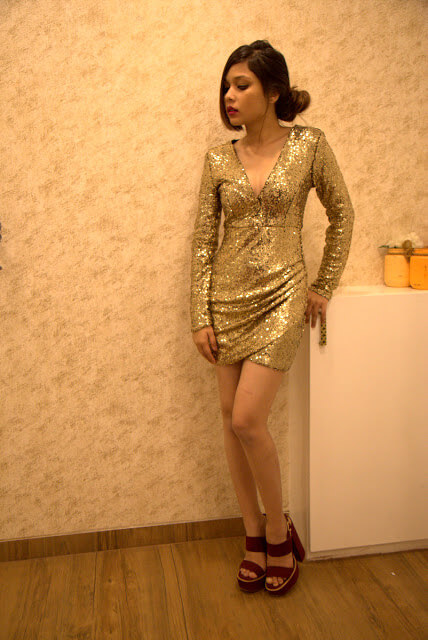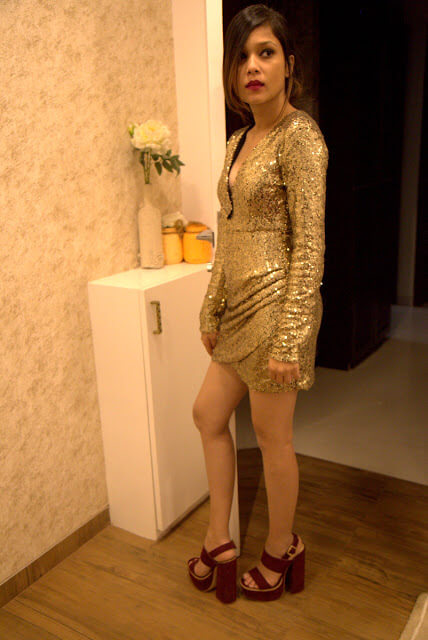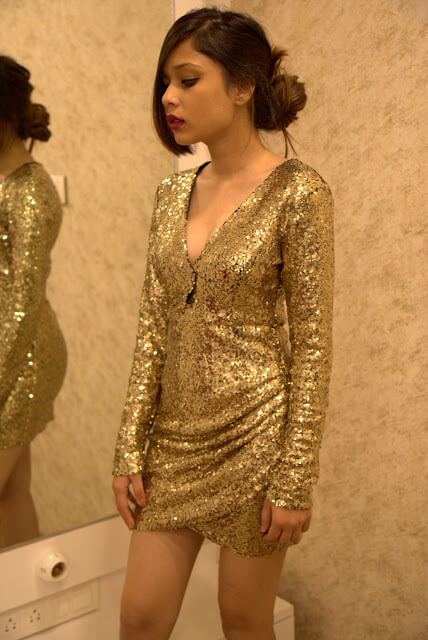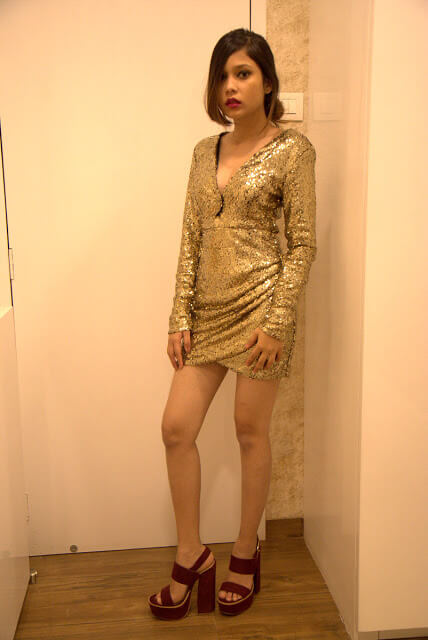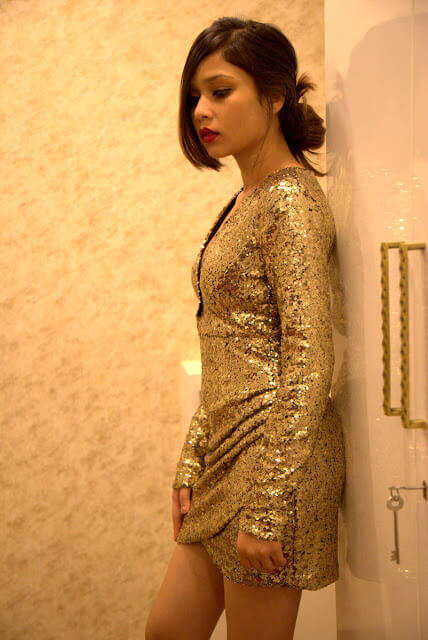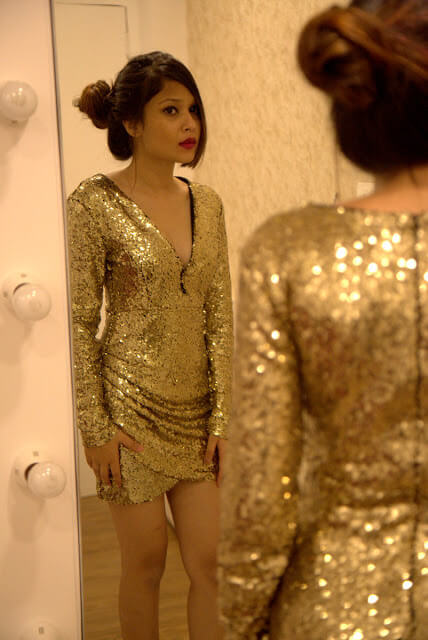 Hoping you are too!
See you soon,
Riya Jain