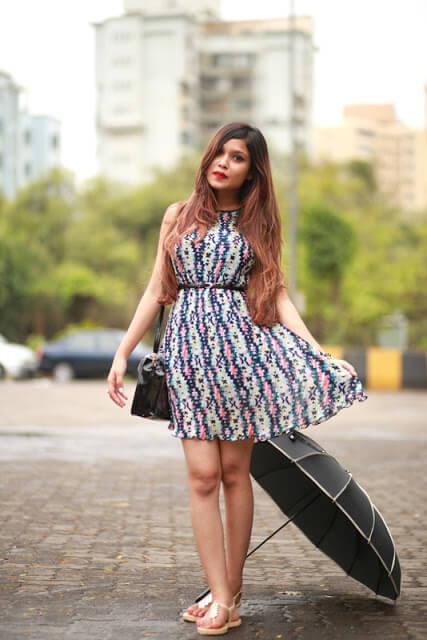 Hello hello,
Finally I am putting up the rainy wear post which was long due.
I had a lazy Sunday trying to make it productive but laziness won over. Do you all like rains? I do like them but when I am at home.
If I am out and if it starts raining all I care is about my hair and I am not even a fan of getting drenched.
Getting to it, I'm sharing a few basic things that you need to keep in mind this monsoon:
1. Always have an Umbrella or a raincoat handy because rains are in nature a little unpredictable
2. Avoid caking up your face. Just having a lipstick and liner on works for me on rainy or busy days.
3. Wear preferably midi length clothing or shorts, dresses, culottes. They definitely help with the muck.
5. Don't carry cotton material bags because when they get wet it takes too long to dry up and can ruin things too.
5. Wear rainy wear slippers with a strap at the back or boots that provide good grip.
This dress is from Missamore and I loved the chirpy print and the colour is so cheerful. This type of dresses are a go-to as they are so comfortable and the loose fit are so apt this season. I tagged these edgy rings from Le Gold Box and bangles from Claire's. I really can't leave my accessories in these monsoon also.
Le Gold Box has a really pretty collection of accessories and the cutest packaging too. The monochrome umbrella is from Cupcakes and Closet and the rain essential black bag is from 2 am by Anjali and Meha that has an ideal range for this season. I feel one rain proof bag and a pair of shoes for the rains makes sure you are set.
You could get the essentials in black to go with most clothing. I have another look for you guys that be up super soon.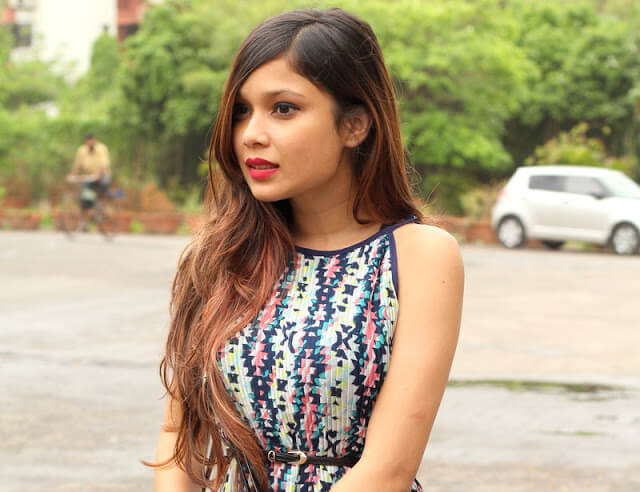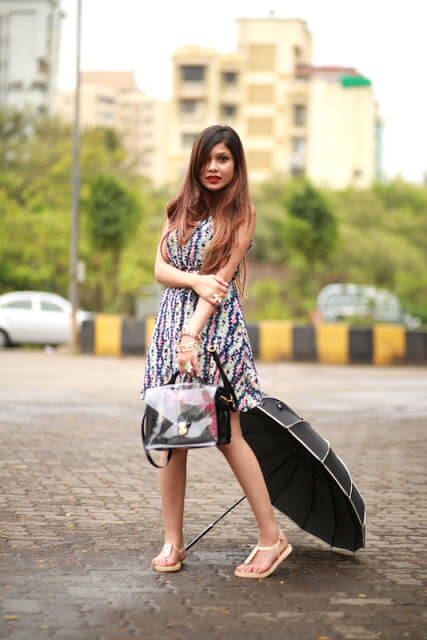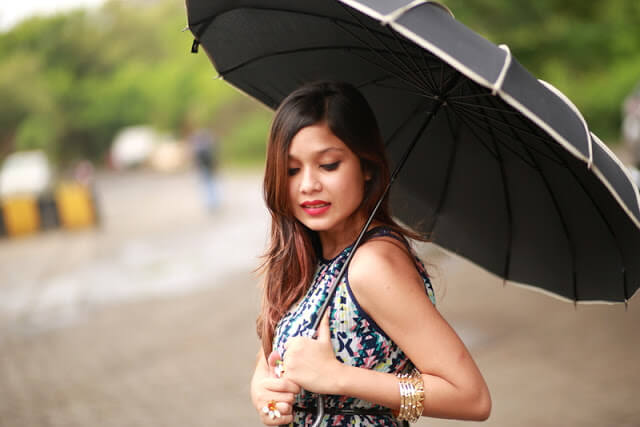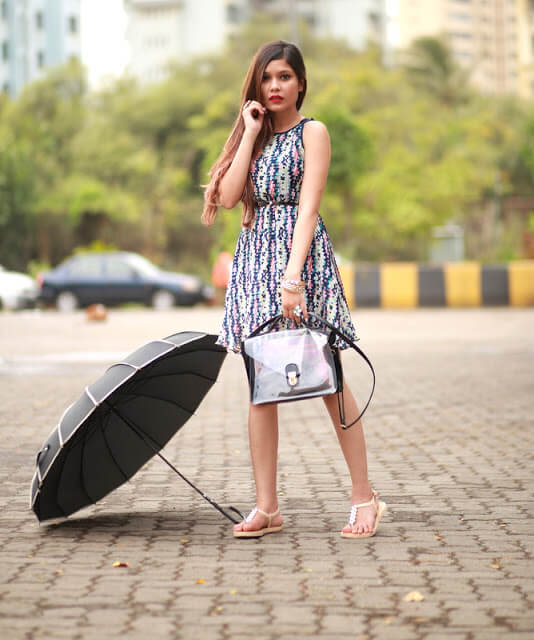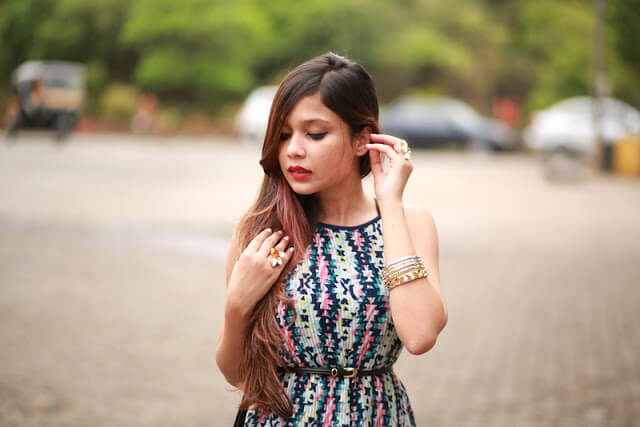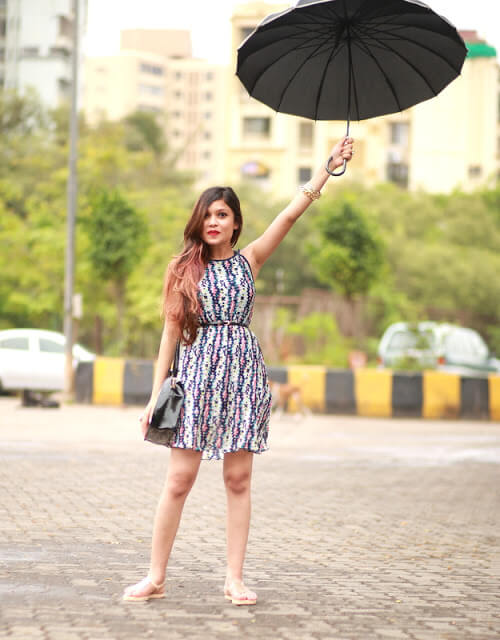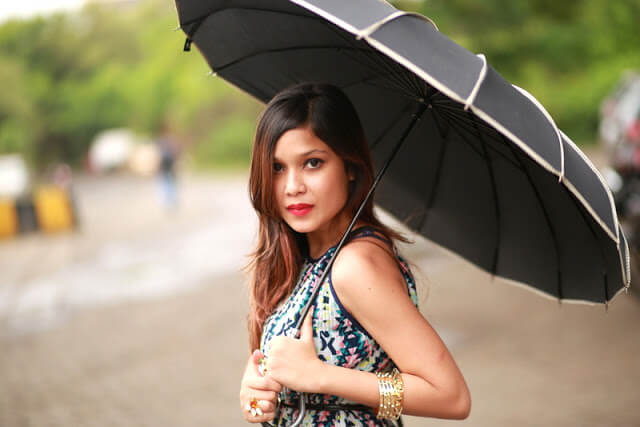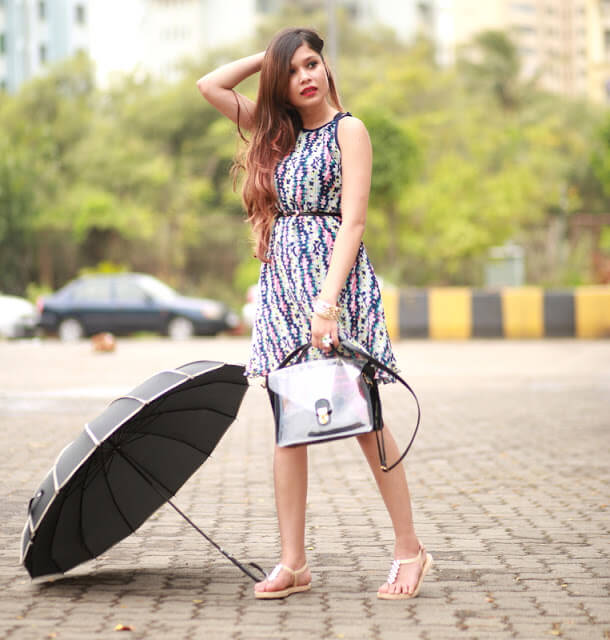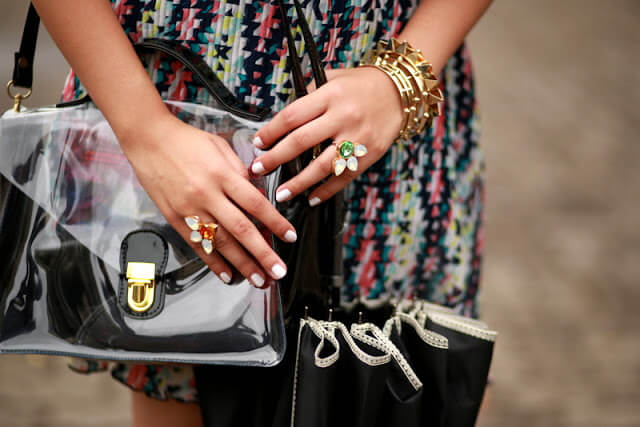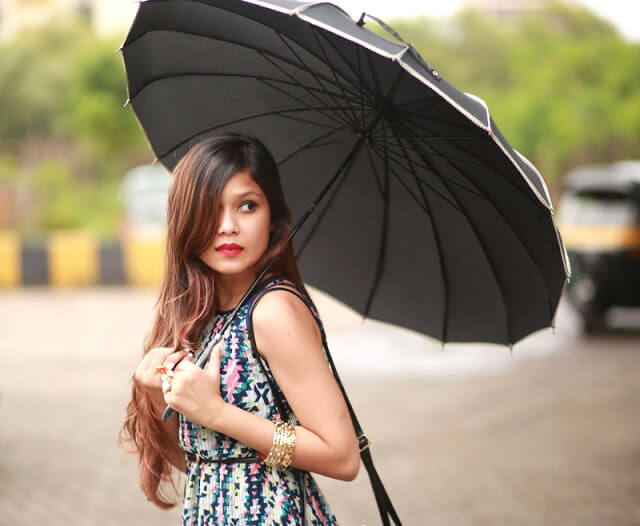 Dress- MissaMore, Rings-LeGoldBox,
Umbrella- Cupcake&Closet, Bag- 2 Am By Anjali & Meha,
Rainywear Footwear- Westside