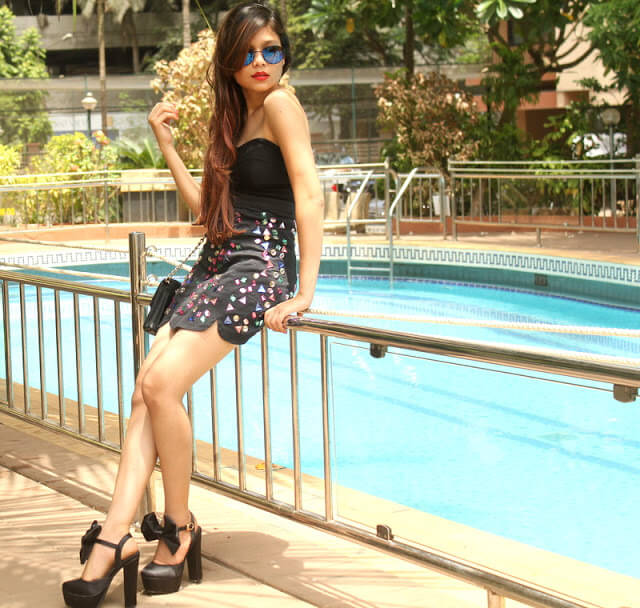 Hello lovely people,
Saturday is hereeee! And we never run out of reasons to party, so here is giving you one more. If you are following me on Instagram, few days back I was promoting GilesAtKoovs on my handle. Koovs recently got Giles on board and his collection does wonders. I wasn't a Giles follower but am very happy to be donning his favorites for us. Also, I've mentioned my love for Koovs earlier and I stick by to it when i say that there is no other website providing such exclusivity along with keeping the collection high street and fun.
While selecting the outfit I thought I would go with a maxi skirt which I loved but when I came across the heels collection, I knew it was something I would want to Blog about. I went with the Bow Detail Platform Sandals that were statement and trendy. In addition, I then picked this embellished skirt, which had a very retro vibe to it. We normally go for prints but embellished clothing is surely worth a try. I then paired the outfit with a black crop top and a sling to go. I didn't need accessories as the skirt and shoes were speaking for ensemble.
I agree when they say that GILES AT KOOVS Collection gives your wardrobe a glamorous update. They have a huge range of standout dresses to statement separates, the luxurious edit that takes you seamlessly from day to night. It promises vibrant prints, embellished details, sleek silhouettes, and metallic hues making it all chic. Moreover, I'm grateful that I've gotten the opportunity to work with the brands I personally love and hope to do justice to the rendezvous. See you all on the other side with some Fringe options.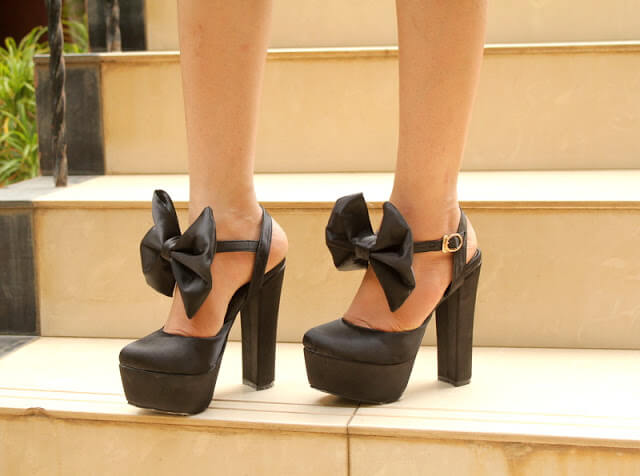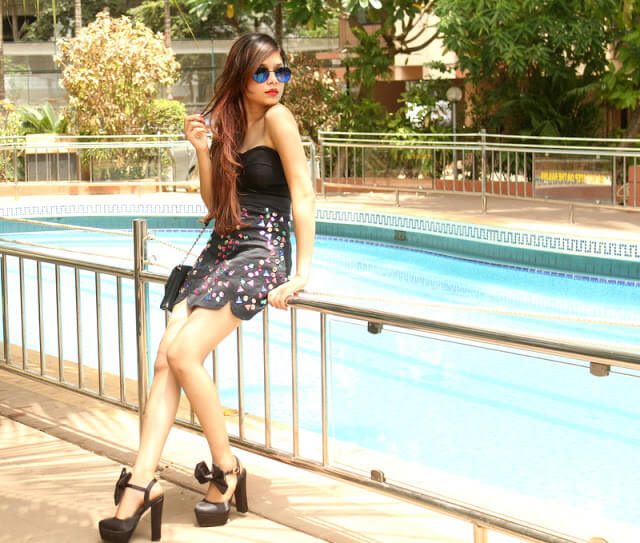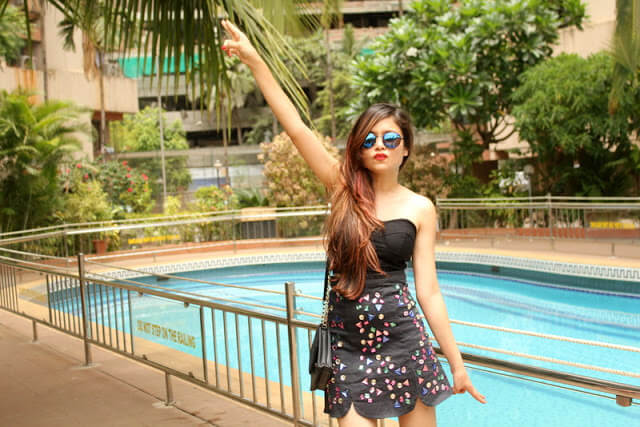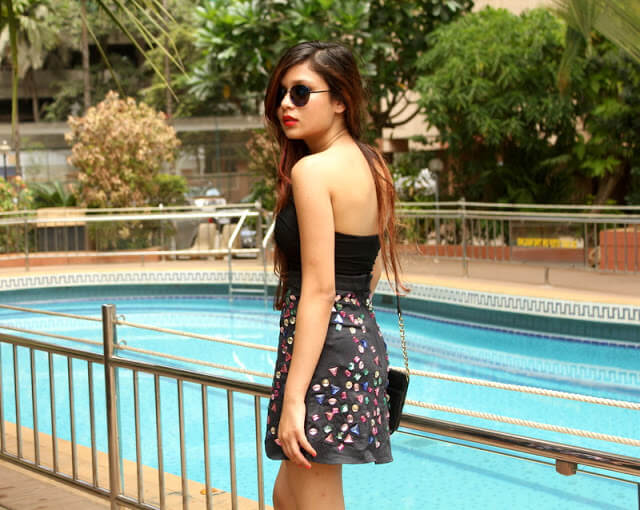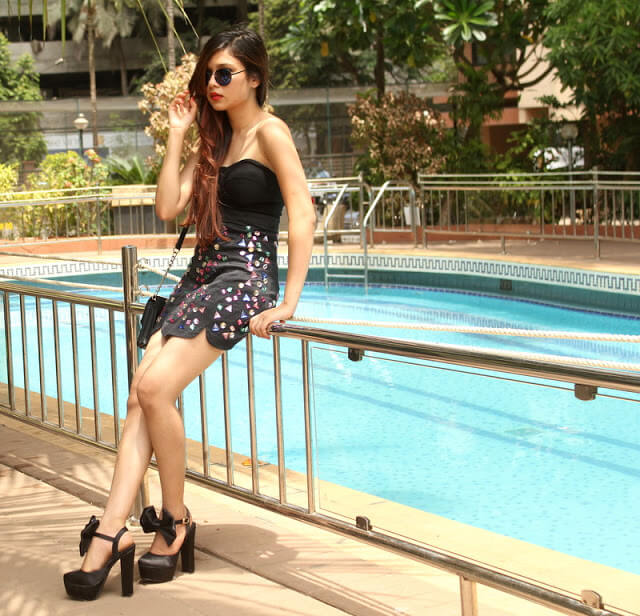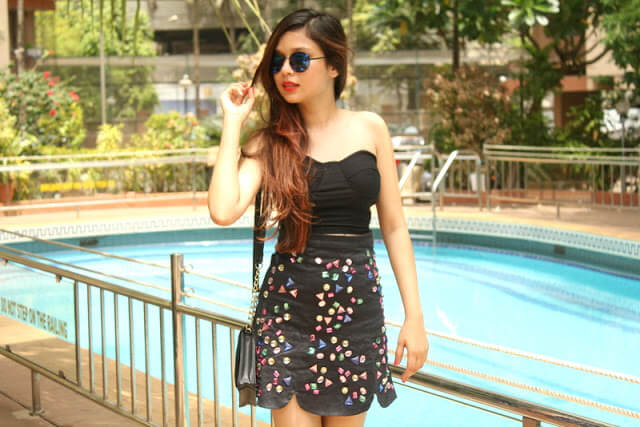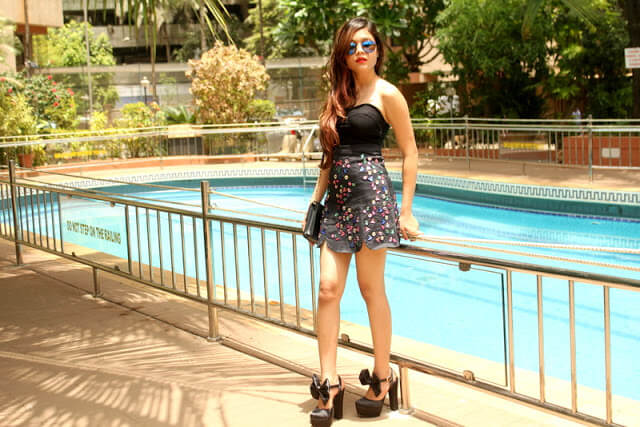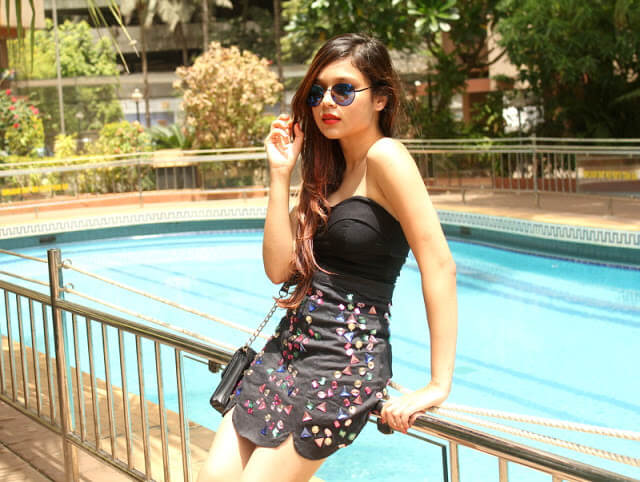 Skirt & Heels- GilesAtKoovs, Sling-H&M
Glares- Lokhandwala
Much Love,