Happy Sunday lovelies, I have never been a tech friendly person. I have my go-to social networks and that's that. From time to time I did download shopping apps, mostly during sales but after a point they got too many and i went back to browsing through their websites when in need. I like the old school visiting the stores or exhibitions but here is a real game changer.
I'm so excited to introduce to you
Klip
. I had the privilege of being among the few in the First Circle to get access to the app before its launch. And let me start with the amount of convenience it provides. Yes like every other app, you have the services at your finger tips, you can shop at any hour of the day from absolutely anywhere.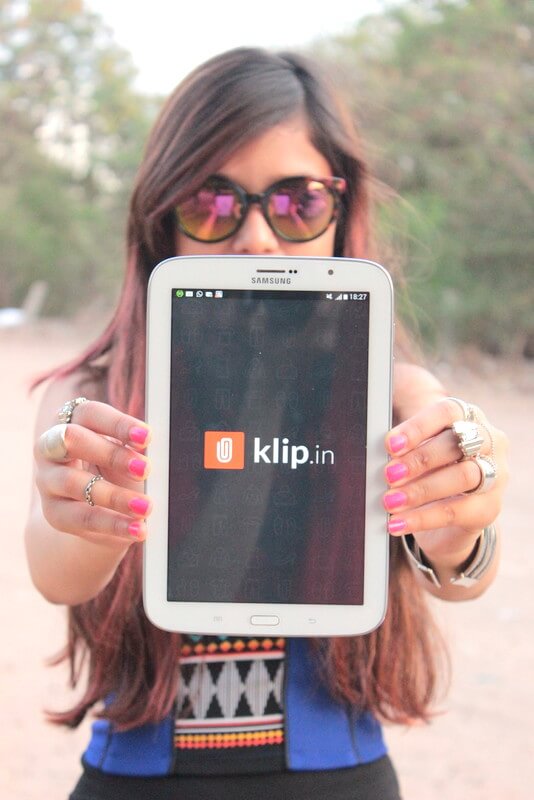 Let me get into a little more detailing than just that. The USP of the app that got to me was that it has hundreds of online stores like Koovs, Jabong, Myntra, Stalk Buy Love, Pernia's Pop-up shop, India Circus and many more, all in one tiny app. You can browse through their collection with ease and klip your favourite things. Klipping is basically bookmarking your favourite pieces from the lot. You can view them later and buy at your convenience.
Once you've set up your account, you can start klipping with a mere swipe, "My feed" section displays products which you can klip with a right swipe and swipe left for discard. It is THAT simple. Also, it the my current favourite time filler too. Next tab is the "Store" which provides klips of/from the e-stores if you're looking for a particular brand then this is your section.
Next is the "Categories" tab, It simplifies life by separating the products for Men, Women, Home and Lifestyle filled with tons of products to view and choose from. Also the next tab is "Collection" where there is a display of the endless range to select, klip and buy. The last but not the least is the where it has a separate section for viewing all your klips, followers, following and more. I think I'm going to Klip in all my free time as it is a one stop shopping destination. It is available on the Android phones currently and you can download it from the Google Play Store. Link to download
http://klp.li/1b3got5
.
Apple users will soon get the app too. Download now and start klipping.
Do leave the comments below of how your experience was.