Helloooo,
In this age of connectivity, we are all looking for faster, smarter, and more efficient means of staying
connected on the go. It's not just about communicating anymore; it's about being constantly
updated and in touch. Given the need of the hour, if you ask me, smart watches are a must have!
And if you haven't tried one already, my recommendation is that you give the Samsung Galaxy Gear
S2 a go.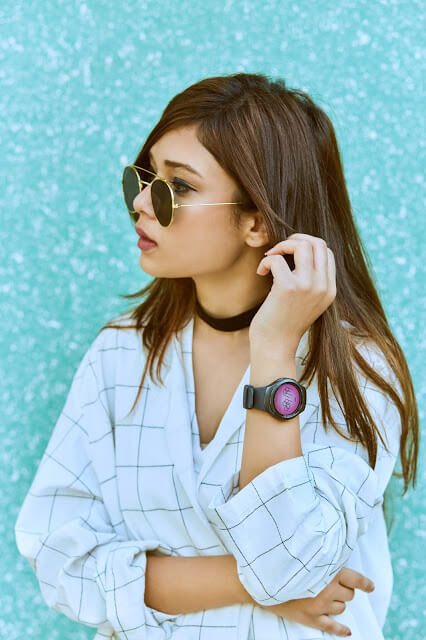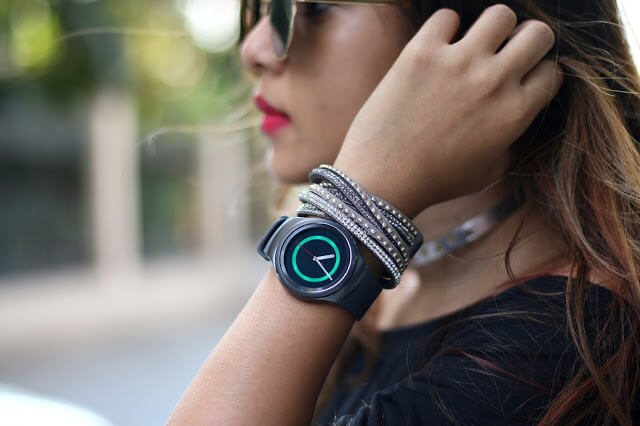 A couple of days ago, I'd talked about how I had started using the Gear S2, and since then, my Gear
S2 has spoilt me silly! Email, text messages, reminders, social media notifications, and even
screening calls – all I have to do is check my wrist for it. I'm loving this experience.
It syncs flawlessly with your android phone (it's compatible with all android phones, android version
4.4 and higher), and has a super friendly user interface. The most addictive feature is the rotating
bezel. It makes navigating through the apps and selecting options very easy.
Now that I've been using the Gear S2 for a sometime, here are some interesting features that I
absolutely love.
The first is changing watch faces. Let's face it, how amazing is it that you can match the colour of
your watch to your belt, or pair it with your nail paint, or lipstick, or accessories. As a fashion
blogger, this is one of the features that I love the most on the Gear S2.
Second, has to be the Caffeine vs Water Intake monitor. We all tend to go overboard sometimes –
especially with coffee on a hard day at work. I think this is an amazing way to keep tabs not just on
your caffeine intake, but also on how well you stay hydrated during the day.
And the third one is the calorie counter. The Obino app is easily the best. Why? Because, unlike most other calorie trackers, this one can track the calorie count of Indian food dishes, too. What's not to
love?
I'm sure you can tell, I can't leave home with my Gear S2 anymore.
Stay tuned for my next blog post where I'm styling the Gear S2 with various outfits.
Love,
Riya Jain