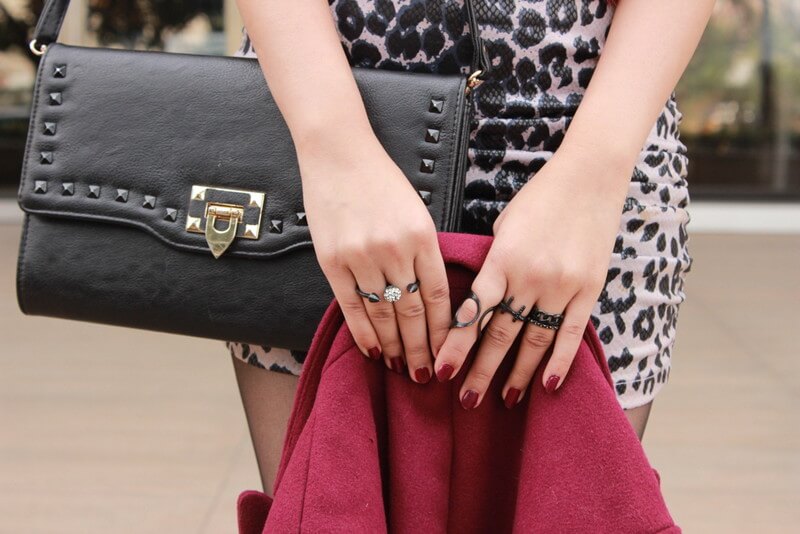 TrenchCoat- Marks&Spencers, Dress- Bandra boutique, Boots- HillRoad
Beanie- Accessorize, Sling- Snazzy, Rings- Blur
Winter is here! And it is time to bring out all the warm layers from the closet cause finally, the wait is over in Mumbai too! Not so much in the day, but the nights and early mornings sure have become chilly.
The best thing about this weather is that we can play around with the fall collection comprising of varied options. Though here, people usually go with the sweatshirts and hoodies for the warmth but coats are catching up too. I believe, coats are a staple this season. They keep you warm, comfy, and they manage to make you look fabulous, all at the same time. I picked mine from Marks and Spencers (Lokhandwala) a while back and decided to with a burgundy as I wanted to try something bold. I'd recommend a black for starters as it could be worn to offices or even for a dinner night.
While styling this look I was really excited because I always wanted to post a trench coat look which had me patiently waiting for the fall. Also, animal prints have been a raving fashion and yes I adore the print in all the possible ways. They can make you look glam and grungy. I had picked this dress really long back and as the coat didn't have much of detailing, the printed dress worked really well and added black stockings to it. I went with a pair of knee high boots which were a complete steal and carried a black sling and an adorable beanie from accessorize which completed my winter look.
If you guys are following me on Instagram, you must have seen that I recently got my hair coloured in red, brown and a hint of caramel. I really love how it turned out, it complemented the look even though I was skeptic in the start.
Ideally, this is how I would be dressed if I was traveling internationally or for an elite party/dinner night even in India. It was a really chilly early morning when we shot this, so I decided to sip in my favourite Toffee Latte from Starbucks (And I don't even need a reason to!). Stay tuned until more on the winter looks and the year-end celebrations.
Love, Riya