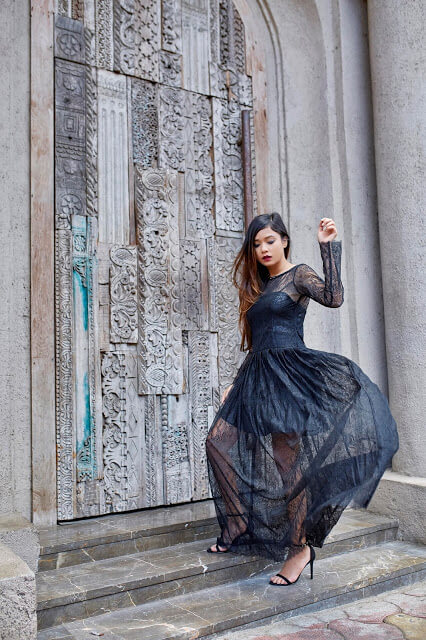 I've seen this happen to so many people, it's almost not even funny. I like to go on shopping sprees with some set ideas in my mind as to what colours and styles I'm going to pick – I love blues and whites in my clothes, I really do, but what I always end up with is tons of black items instead. But can you blame me? Black is such a perfect colour, in terms of fashion and art! It goes with anything, and you can accessorize however you like to, and it'll still look bomb. Personally, I'm obsessed with black. I've really tried to open up to other colours, but one glance at my wardrobe is enough to prove that all my attempts have been unsuccessful, because it's filled with black outfits!
So when I decided to do this photoshoot, I had initially decided to go with a white lace saree and a grey lace dress, but the joke's on me, because I picked two black dresses anyway from Intrika. They're both different in terms of style and make their own individual statements. Because black is so versatile and always accentuates, I loved both these dresses very dearly.
The first look is of a one-shoulder snug lace dress. The fitting was so perfect!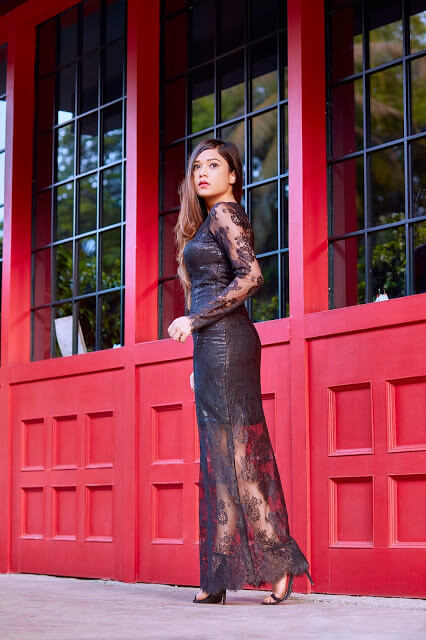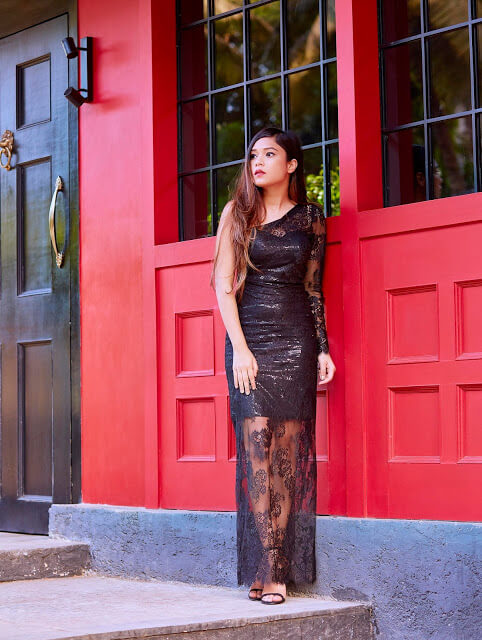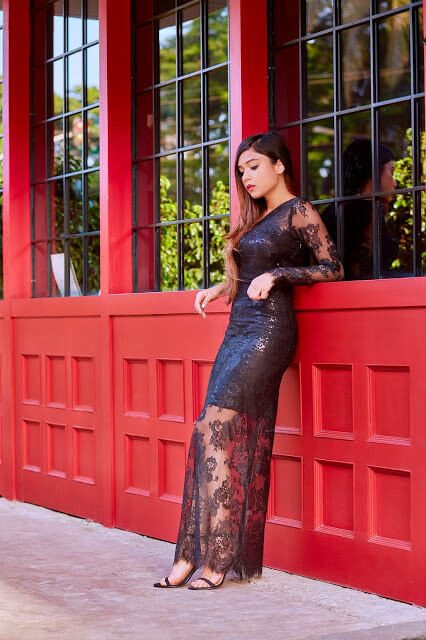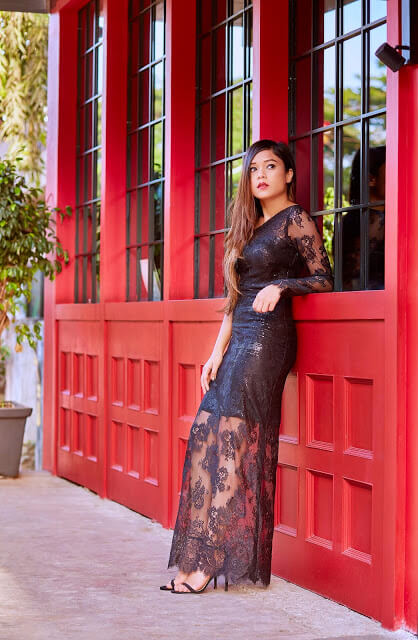 The second look involves a loose, flowing lace dress with a skirt and a shiny tube crop-top worn on the inside. Pairing this with earrings was more than enough accessorizing; the dress was stunning in itself! I kept the look very simple otherwise, and really liked playing around with the dress.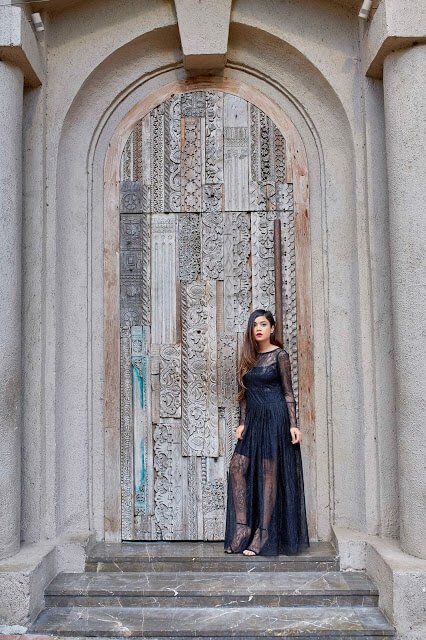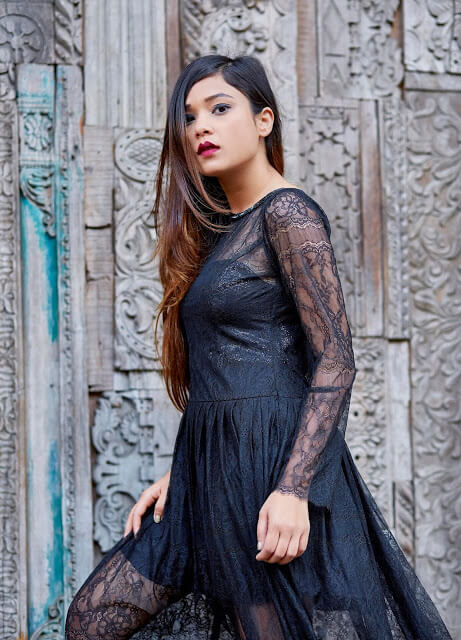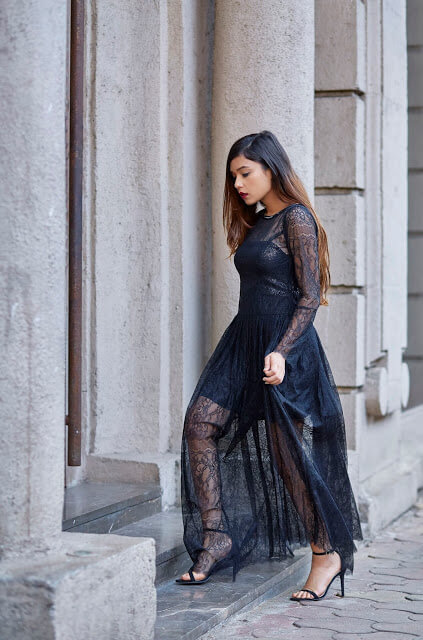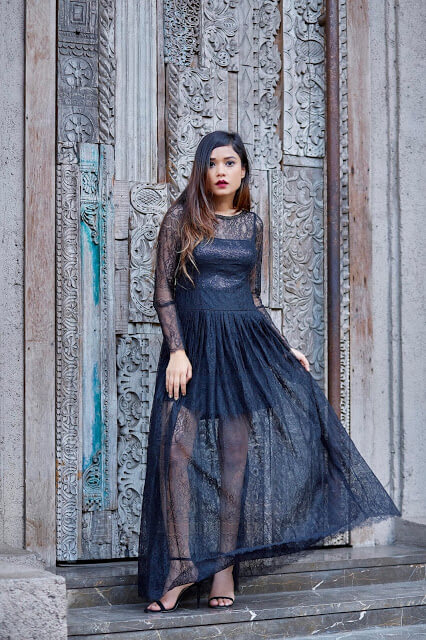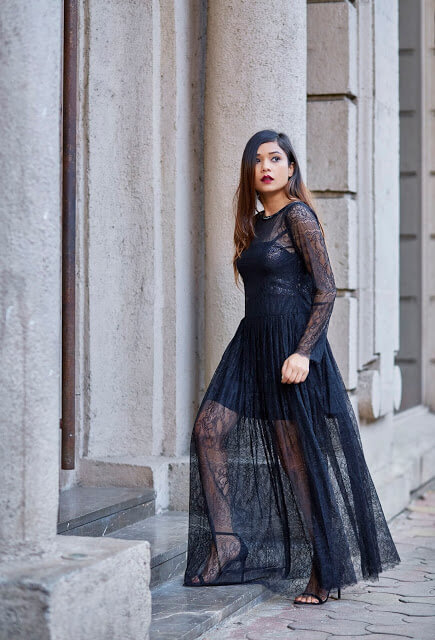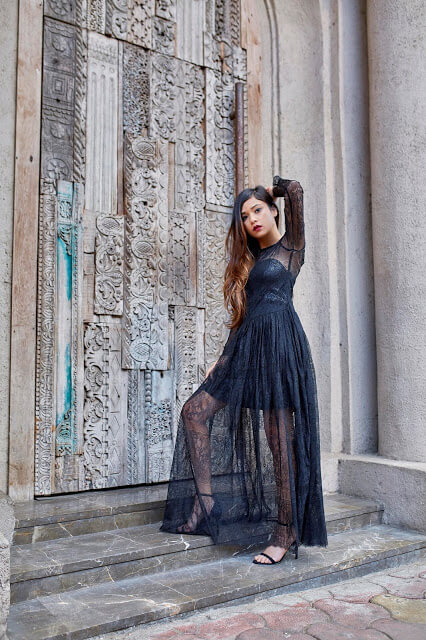 If you think lace outfits are right up your alley, then you simply must check out Intrika. They have a wide collection of gorgeous clothes that will make it difficult for you to stay in budget! They also provide worldwide shipping, so that's just an added bonus! Keep following me on Instagram and Snapchat (@caughtinacuff) to keep up with my fashion adventures!
Love,
Riya