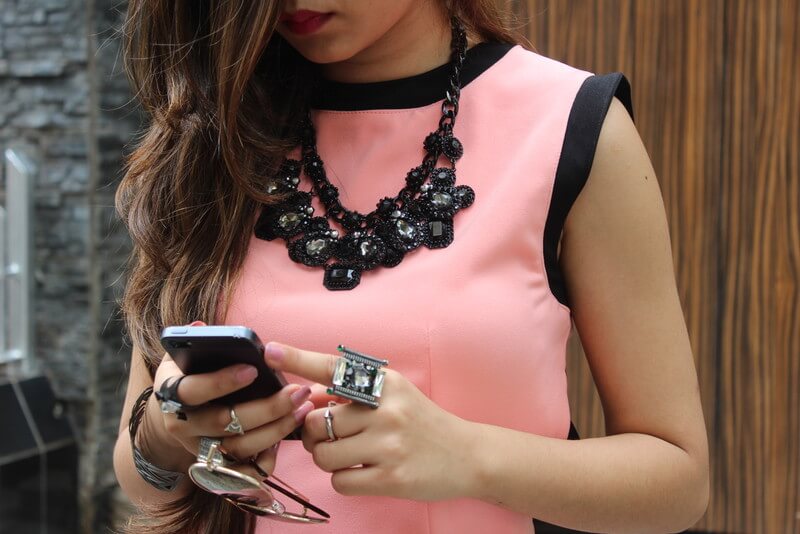 Dress-Fashion Potion, Jacket- Shimmer(Lokhandwala), Rings- Blur
Choker-Snobshop, Cuff-Lokhandwala, Bag-Colaba, Heels- China
Hello people !
I hope you guys are enjoying your working days. Because I certainly am 😀
And guess what ? October is here !
My favourite month of the year, obviously cause my birthday is around the corner.
And it is that time of the year for which you wait so patiently(Obviously for the birthday haul and awaited gifts) and then it seems to pass so quickly :@
Speaking of gifts, as I had told you guys, crazy giveaways are headed your way soon! To know more about it, stay tuned for the next post. And I'm hoping you guys are as excited about it as I am 😀
While I was browsing through the collection from Fashion Potion, i couldn't help myself fall for this pastel beauty.
I have been fascinated about a lot of things lately and one of them is definitely pastel colours. Icy blue, powdery pink, minty green are some of my favourite and always look so pretty and English. They can be worn ideally to brunches as they can easily add a serene element but can be dressed up accordingly for a party night as well. These are wintery, rather colours that suit the spring, and well we all are waiting for the winters to start in Mumbai so let this mark the beginning of those many days when we make way for the pastels.
This dress was well fitted and my favourite part was the back . It was sneaky but didn't give away much. My dress already had a black outline to it so i decided to team it with black and silver accessories to maintain it . You can always pair pastel colours with darker shades to give a pop of colour to your outfit, my pop being the Bubblegum pink lips. I carried a Beige handbag and Grey heels as I didn't want to overpower tone of the dress.
Just for you guys to know, my rings were a complete steal from Blur(Esbeda) as they are running a sale in all stores currently so you guys should definitely visit it to hoard some statement jewellery at half its price
Also, The Fashion Potion has a lot of chic stuff and is coming up with their new collection super soon including this lovely dress, you can follow them on Instagram and Facebook for more details.
For more on pastels, I'm hoping to don something mint in one of the upcoming posts as it is an absolute must. Let's see, how and when! Till then, do tag me with a #caughtinacuff to show how vividly you carry the pastels.
Love,
Riya