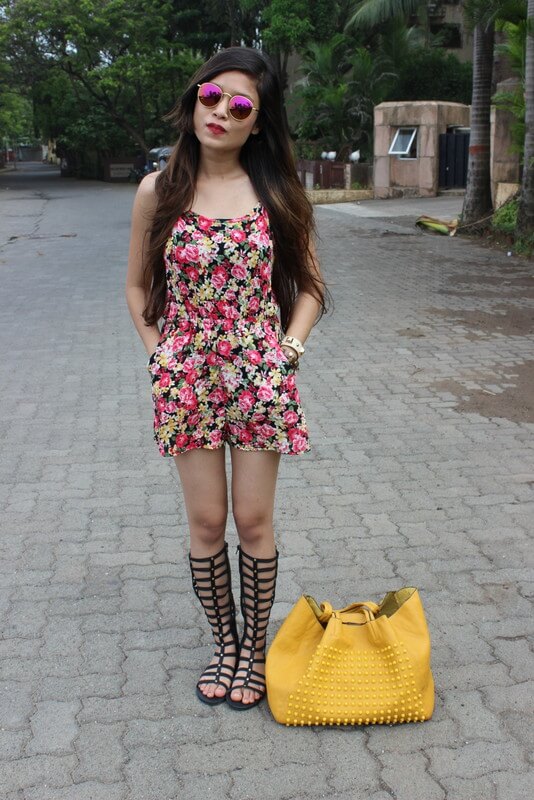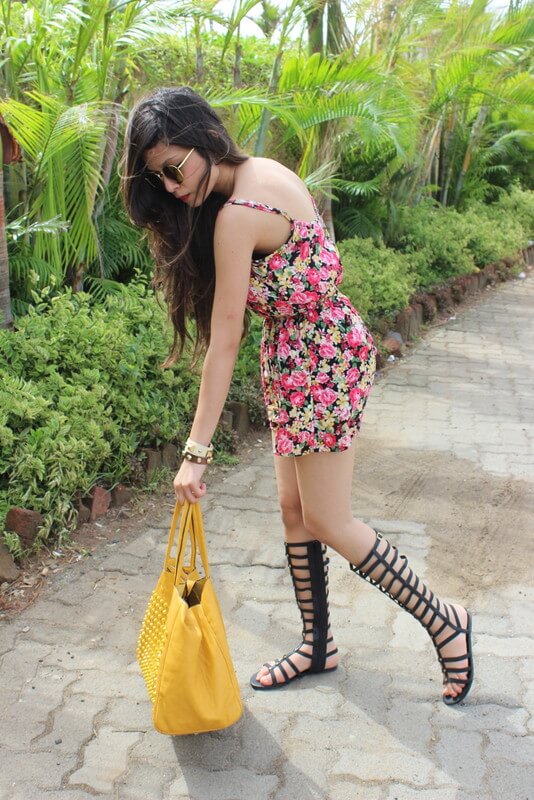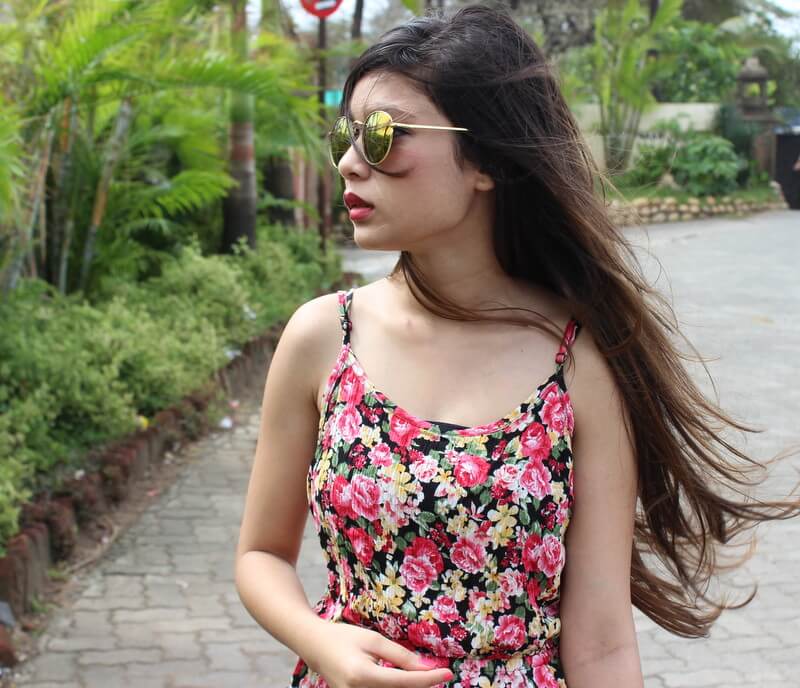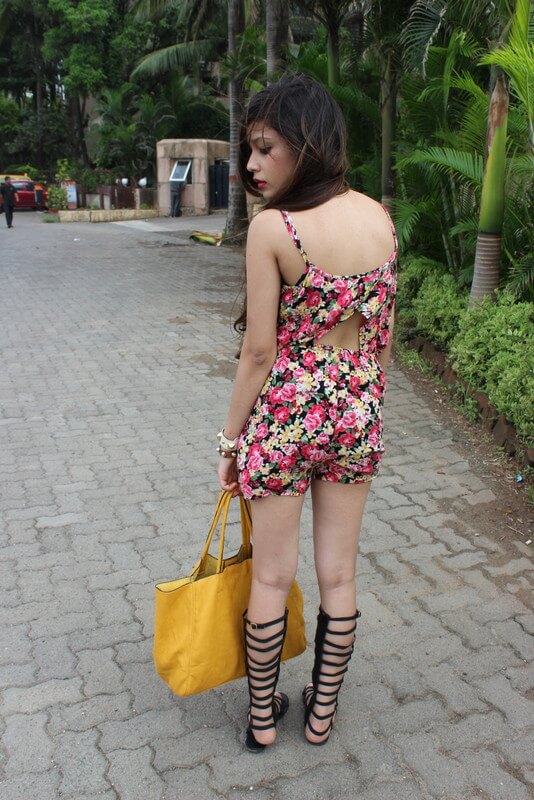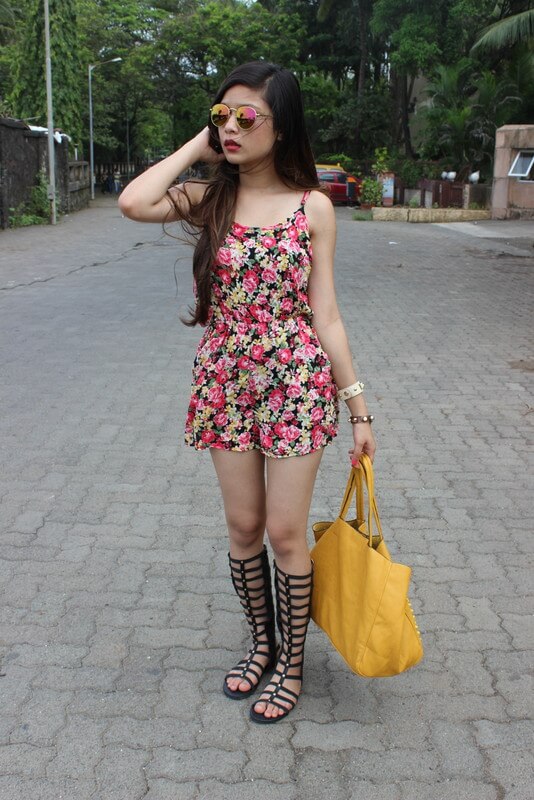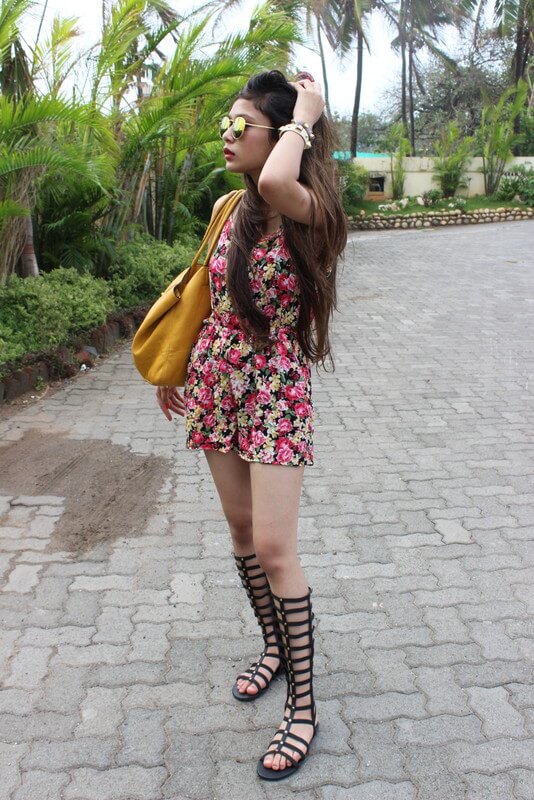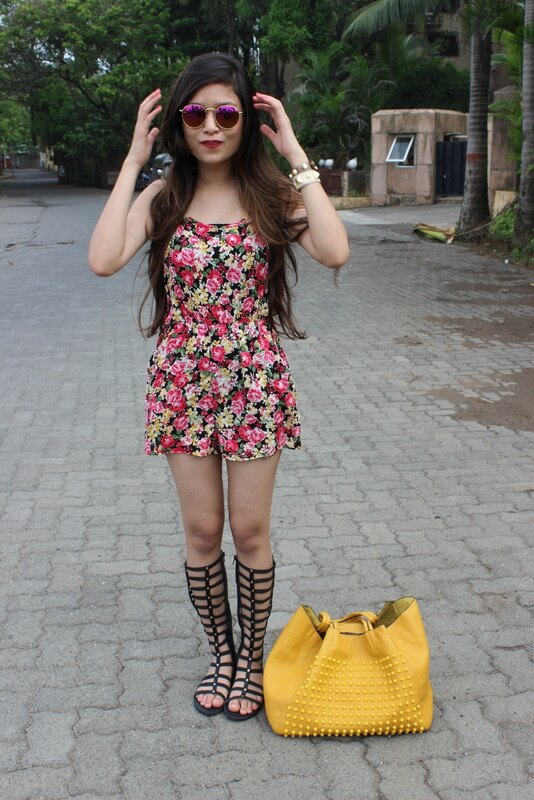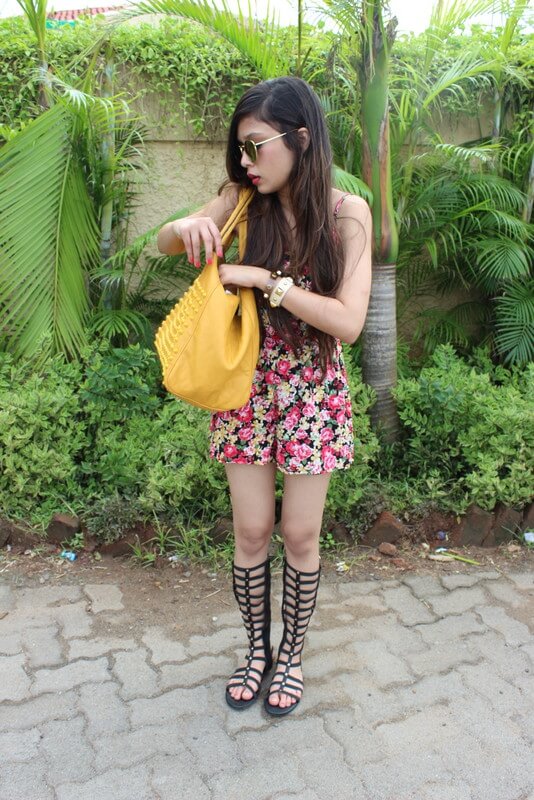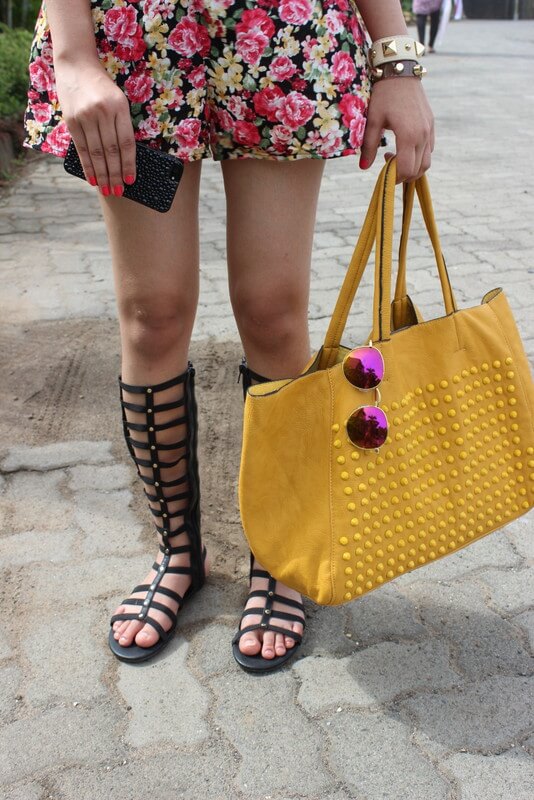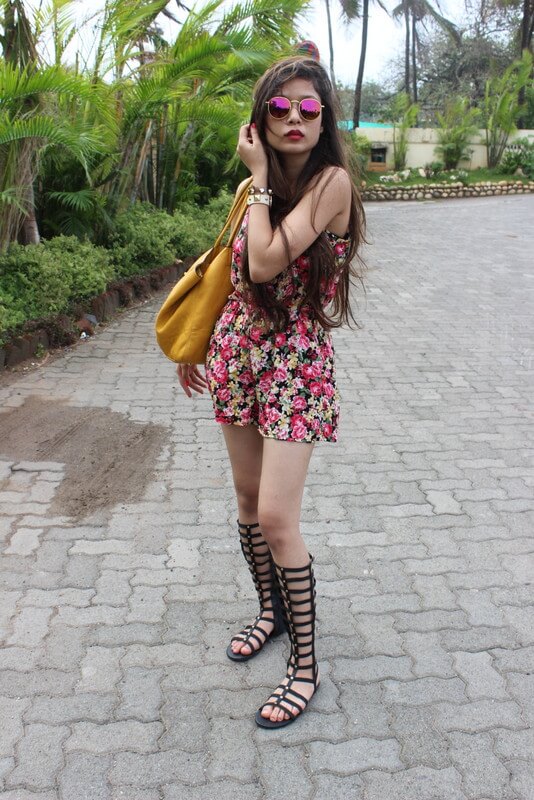 Jumper & Gladiators- Forever21, Bag- Colaba, Studded Hand-Bands- Lokhandwala
Hey guys! I am sorry for this loong absence, but hey, I am back now! I have been so busy with work and meetings, ufff. But anyway, did i tell you all ? A lot of fun giveaways and projects are coming your way super soon.
Now, to start with, this look is one of my personal favourites. I personally love to mix and match, which might involve pairing a crop with jeans, skirts or palazzo or with different jewellery but I don't believe in wearing the same looks and this one was a treat to work on.
There is always something new you can bring to the table as I feel dressing simple is too boring. You should always try and experiment with your looks. What if something you thought you'd never wear turns out to be your new favourite.
To be very honest I've never really liked floral prints. I always hesitated before wearing anything floral, I never thought I'd be able to carry it ! But I threw on a floral jumper just to see what the hoopla was about and guess what, I fell in love with it. I have a lot of floral stuff in my closet now- like shirts, crops, pants, leggings, and of course maxis.
Floral prints can be carried at any time of the day. They never disappoint. And yes always add up accessories, they make the look a lot more complete. As I had mentioned in my previous post, I just can't step out without wearing accessories.
Anyway, there was no way I would miss talking about my favourite GLADIATORS. I had my eyes on them since the day I saw them on the F21 website and it had been quite a while that I had gone to check out the new arrivals from the stores, and well, they didn't fail to surprise me with these stocked up. I bought these dreamy pair and was lovestruck. I couldn't wait to wear it.
I feel the gladiators make me look tall as I'm really short (sobs) and they give an edge to your everyday look. I prefer teaming them with short dresses amd jumpers, shorts, and so on.
I'm planning to own one more pair of glads real soon (when are they enough?) but I'm really confused which colour to go for… So guys do give me your suggestions in your comments below and if you own a pair, do share your look.
Ps. I've seen Alia Bhatt sport these and she pulled them off really well.