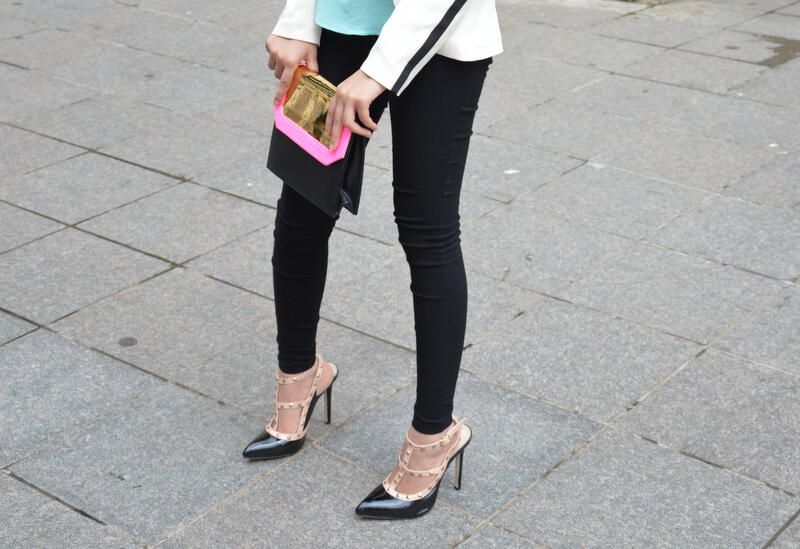 Blazer- China, Iceblue Tback- Forever21, Jeans- Zara, Choker- Promod,
Sling & Heels- Madish Thestylebar
Hello there,
I hope you guys had a wonderful weekend. I had an amazing one, a little busy but fun.
For me, Sunday means staying at home, either lazing around or chilling with friends and obviously shopping.
You know how monsoons are, the downpour may leave you wondering whether you must leave your house all dressed or not.
So last Sunday morning while it was raining heavily, I had to go for a meeting and then head for brunch with friends. I decided to dress a little casually and carry a white blazer, so that it lent a formal touch. If you are timid and not bold enough to go all out, you can always try subtly color blocking the way I have with a slice of pink accented with an ice blue top. The heels and the sling(madishthestylebar) helped complete the look.