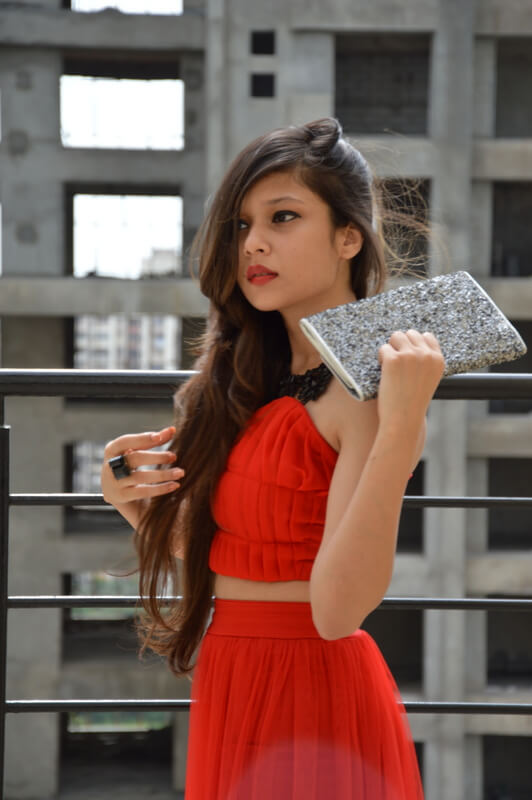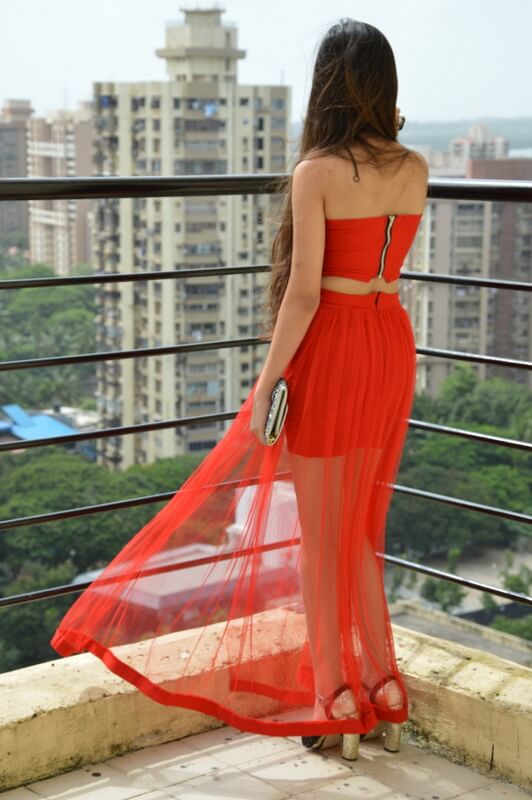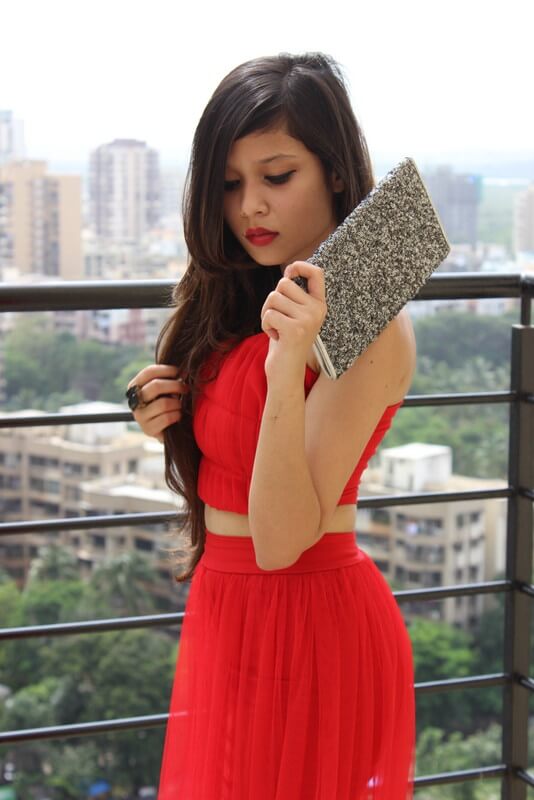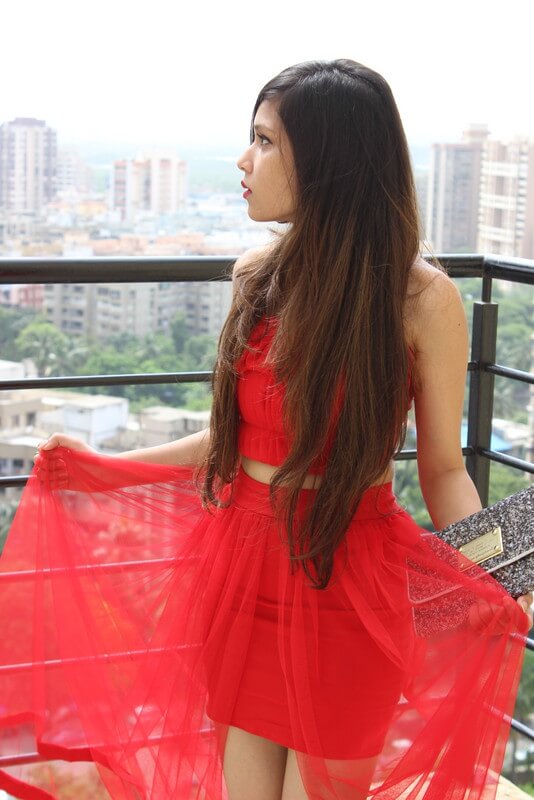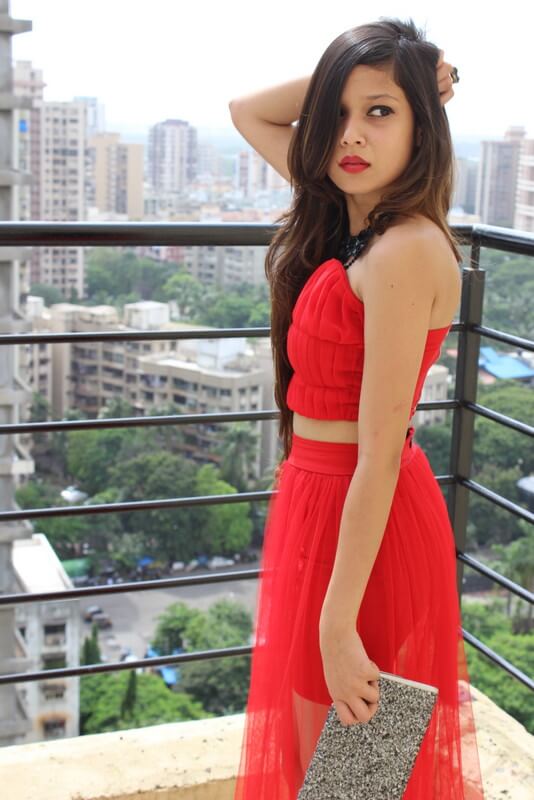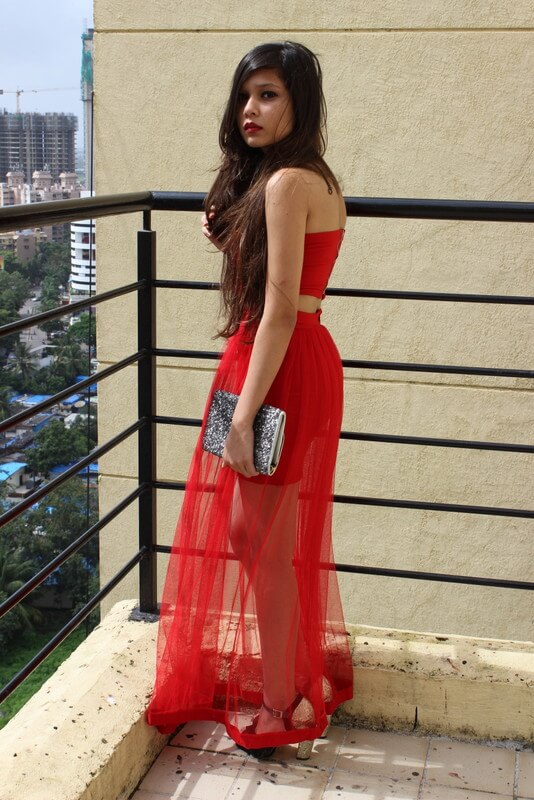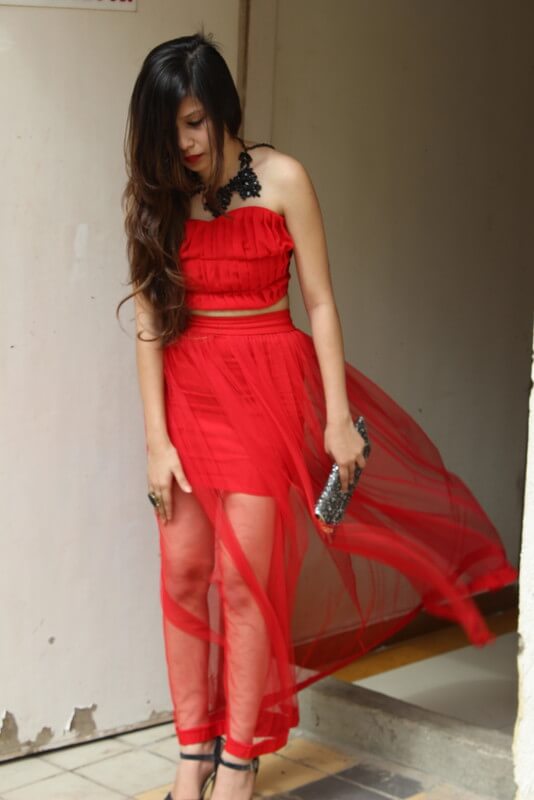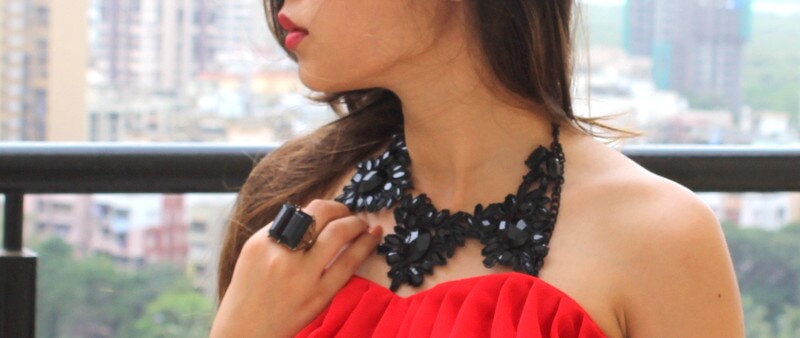 crop top and skirt – Yellow&Mellow, clutch – Redress, statement necklace – Mango
ring – Hill road (Bandra)
Hello there! FINALLY! Time for my first blog!
I'll try to dial down my excitement a little (it's very hard to control, trust me), but I have been waiting for this for the longest time!
Yes, I did take a little too long to post the first look, but things that take time have to be worth it, right?
I'll make it worth your while.
This being my first blog, I would love to tell you all a little about me (some insights).
I believe from the way you dress and present yourself, you can not only make the first impression right, but also make yourself a little more confident in life. I am that kind of a person who judges someone by their dressing sense. Yes, I am.
That is the first thing I notice.
Dressing up does not necessarily have to be loud or obsessive; remember that you need to and have to be comfortable in what you wrap yourself in. Coming back to the blog, Yayiee!
Lately I have been crushing on the color RED.
When I saw this two piece dress, the first thing which struck my mind was "Yayiee, finally I've found my perfect outfit". The wait was over and there on we headed to shoot this ensemble.
The dress behaved well considering the wind. The dress was teamed with a heavy black Mango necklace, which needed no company.
I carried this silver clutch as it was my first instinct and keeps off the usual gold. Heels take the look a little higher and make it a perfect evening couture.
Earlier though, I wasn't very fond of the shades of red but things do change, right? I believe you should always try new colours and prints! You never know what works for you. Trust me, red turned out to be my new black!
Well, this is all for now. This was my first attempt at fashion blogging and I would love to know your feedback! Do like and comment below and miss me until next time! 😉
Love,
Riya