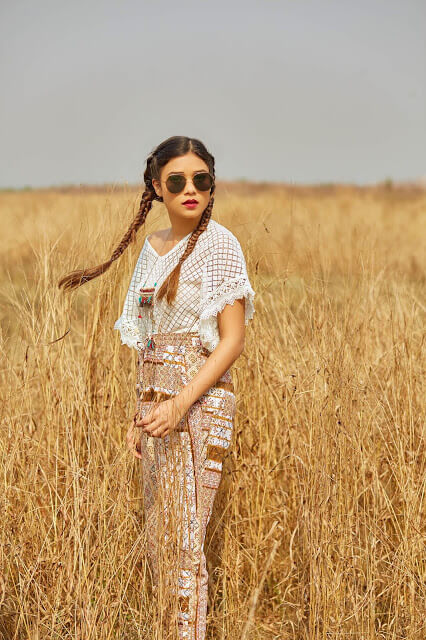 The alternate name for Spring and Summer should definitely be 'COMFORT', yes, in all caps. The challenge, however, is to avoid translating comfort to frumpy. I do whatever I can to never brush past being unfashionable.
To achieve this state of balance, this outfit by Max Fashion scores a perfect 10. I love the light, lacy feel of the top, which I doubled with a tank top. The light brown printed bottoms are the perfect foil to the top – defining casual style at its finest. It is just great for that outdoorsy get-together, or a weekend away from the hullabaloo of the city. The style is so unfussy, you'd feel like wearing it every day!
For makeup, I like to pair my casual ensemble with dramatic lips while I keep the rest of my face natural; just sun protection and some moisturizing foundation and I'm good to go! I wear my hair in a pony or in braids to keep the easy, chilled out mood going. Flats for footwear and maybe one statement piece in jewelry (my choice is a tribal bead necklace in contrasting colours for this look).
Keep in mind that you can hardly ever go wrong with white this season, so wear it the way you please!
Enjoy the pictures 🙂
Love,
Riya