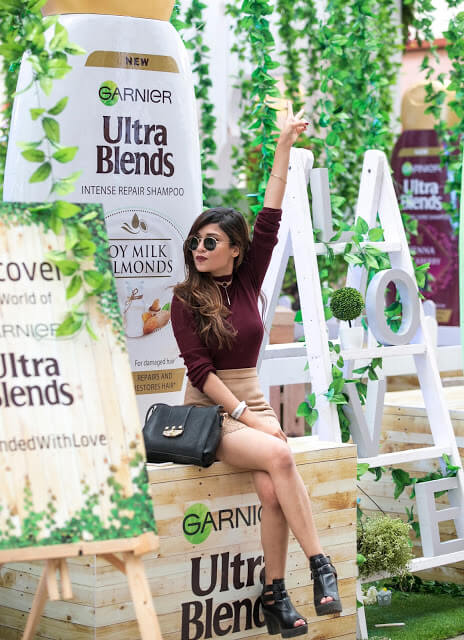 Hellooo,
It's been a while since we caught up here. I've been tied up with other collaborations so I was MIA but I promise to try and be active here. I attended the launch of Garnier's new range of Ultra Blend shampoos & conditioners. The launch took place at Asilo and the setup was dainty yet fun.
The Ultra Blends range combine the best of ingredients and there are 5 different variants. Each of them provides different benefits and assure to do miracles with your hair. I'll talk you all through the 5 variants.
Royal Jelly & Lavender:
This shampoo is recommended for those who suffer a lot of hair fall. It helps for the hair to stay strong, for a good growth and also reduces the dryness.
Mythic Olive:
This shampoo is for those who have undernourished hair. They tend to look dry but Mythic oils have always proven to get back the shine and strength.