Don't we all have those days when we want to wear all the accessories in our sight? I certainly do.
Most of the times I'm far away from going sublte, cause if allowed, I'd pull together a choker, some rings, earrings, a cuff or two, all at once! People would question me being a fanatic, and i am guilty as charged :D. Some of you guys have asked me about the gifts I received on my big day.
Well I have got a lot of accessories, bags, heels, and clothes and I will soon be sharing the pictures on Instagram.

I feel accessories play a really important part to complete an ensemble and it definitely makes somebody look at you more than once. I am a hoarder but I like to surprise myself by being a little subtle on accessories once in a while. I feel a little too much of it could be a spoiler, so when you plan to dress up with a simple outfit, take a leap of faith with a little detailing or let the outfit do the job instead, to seal the deal
For an occasion, you might want to go with statement earrings or a choker to glam it up.
While I was shooting for this look, I couldn't set my mind to go with the earrings or the neck piece. I've personally concluded that there are very less times when
I've worn both. They usually tend to make a mess unless perfectly picked. So I devised a solution and decided to work on both and show you guys
how either could crank up the look.
Look 1-
I decided to go with the earrings first and played around with the hair. I even tagged a few rings and a cuff.
Currently I am obsessing over thumbs rings and it has become a part of my everyday jewellery (My obsessions are never ending.)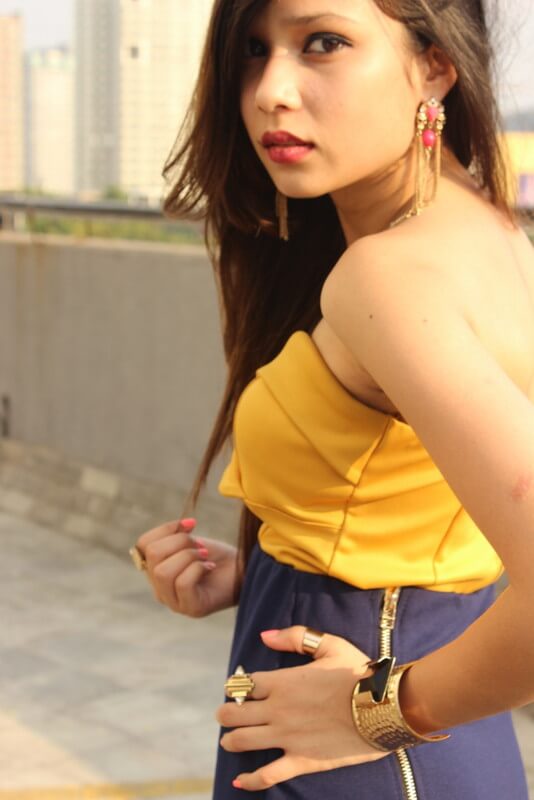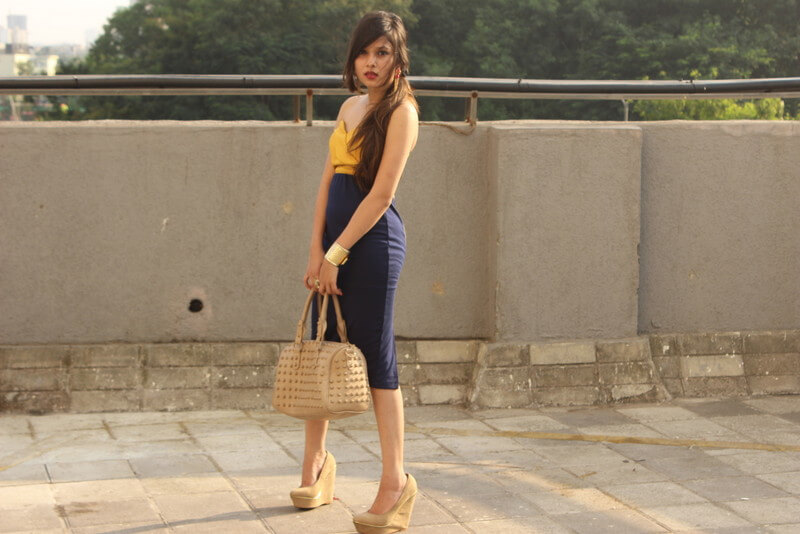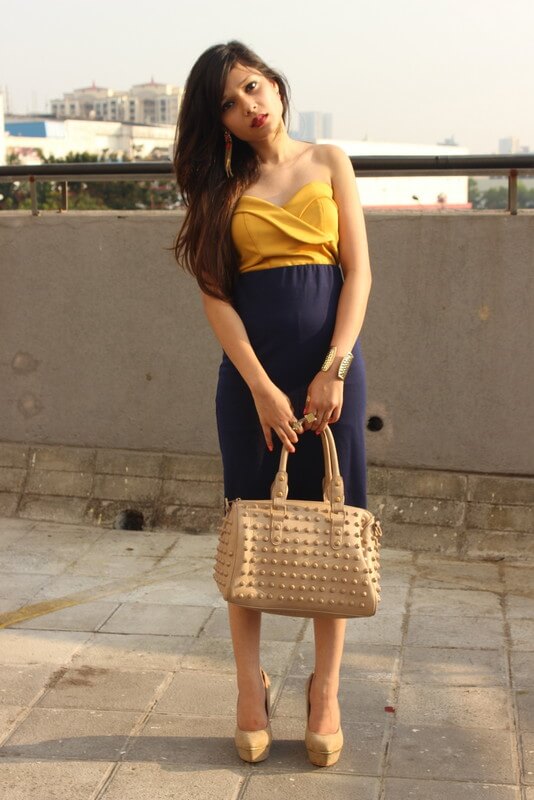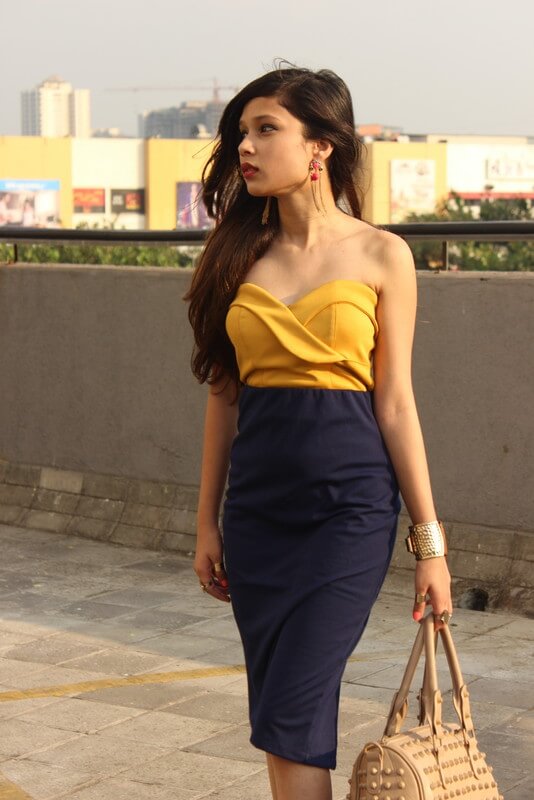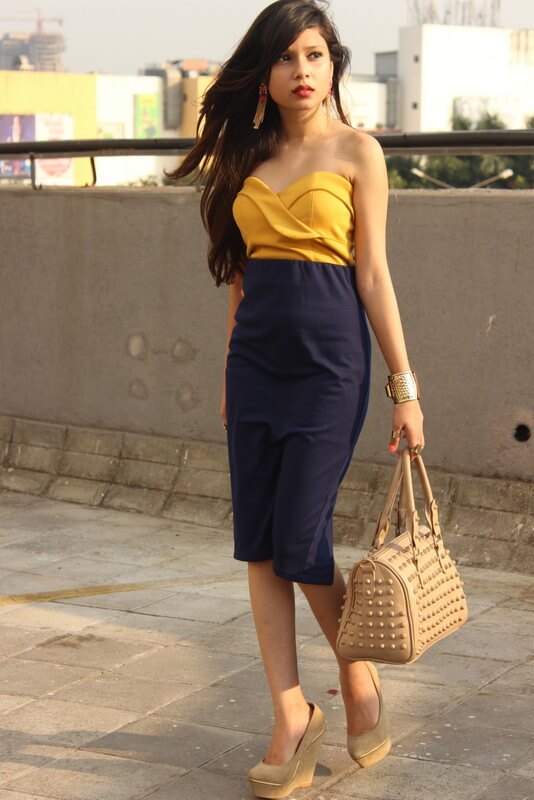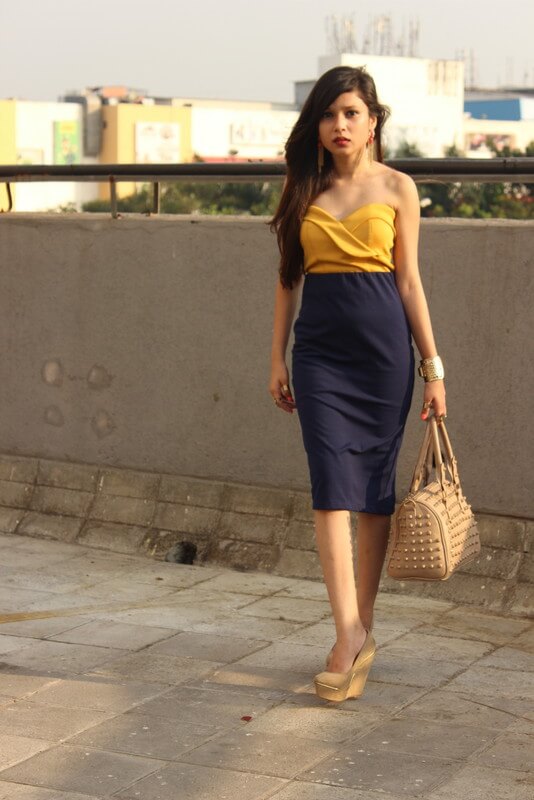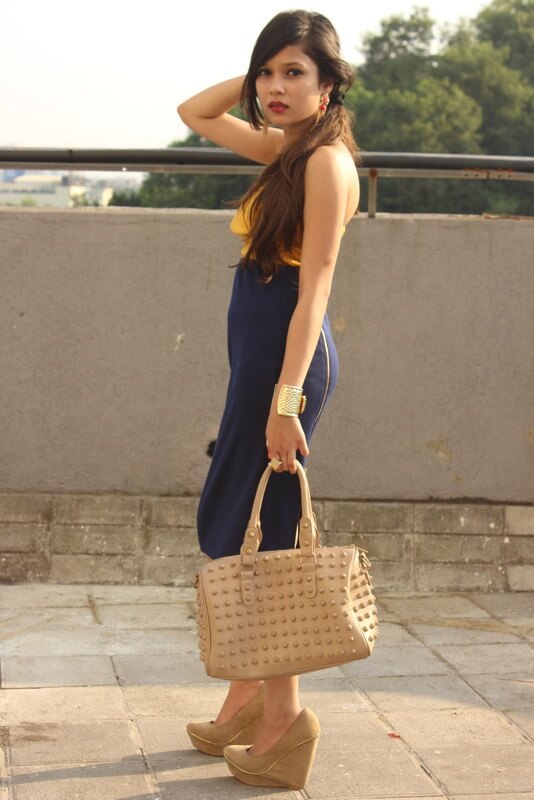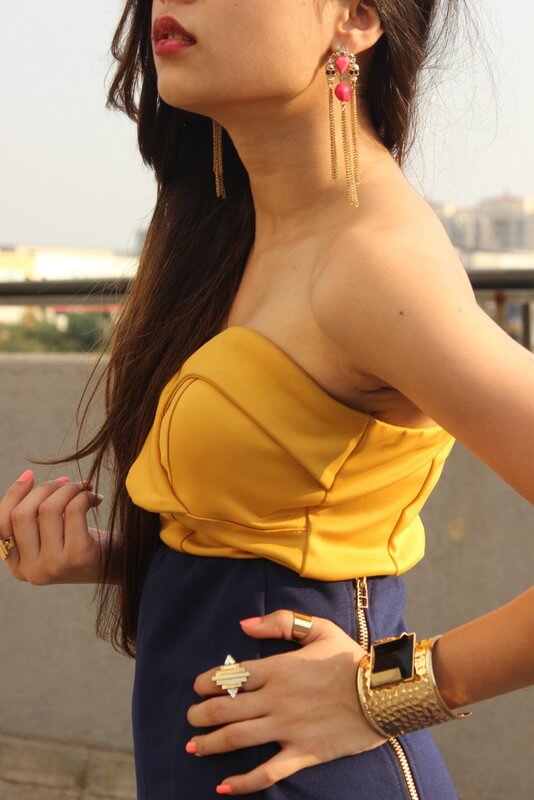 Midi Skirt-Dresshouse, Corset- Redress, Rings- Qup
Earrings- Blur, Cuff- Lokhandwala Market,
Bag- Madishthestylebar, Heels- China
Look 2-
For the second look I haven't made any drastic changes but replaced the earrings with the Blur choker which speaks for itself. I think both can work well on having worn right.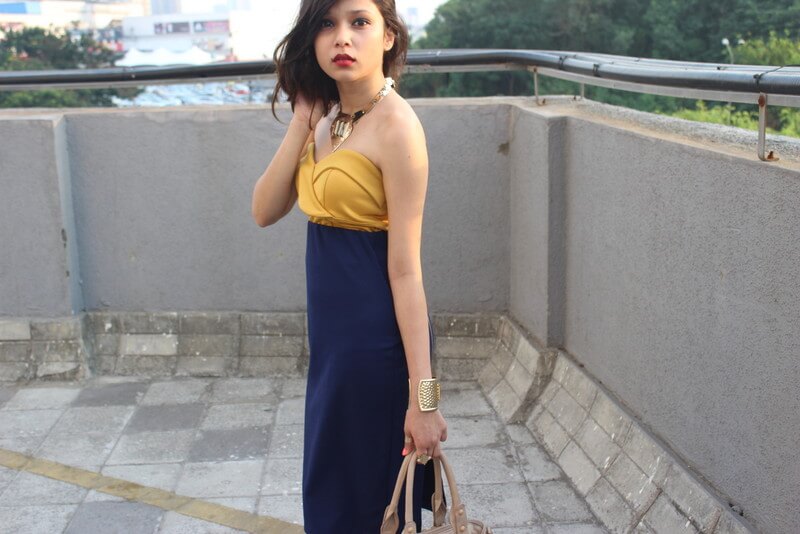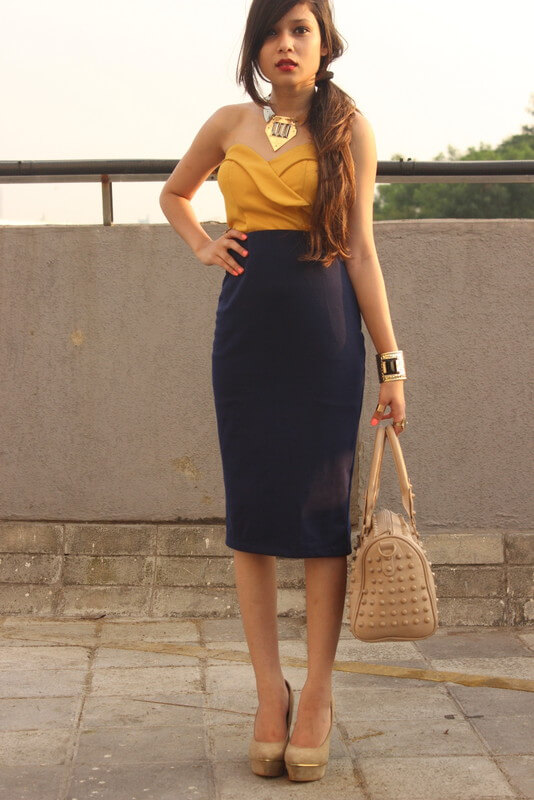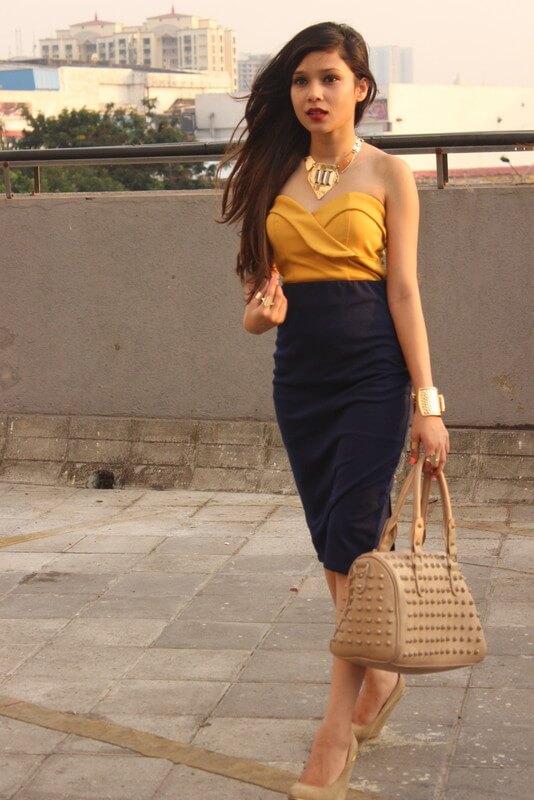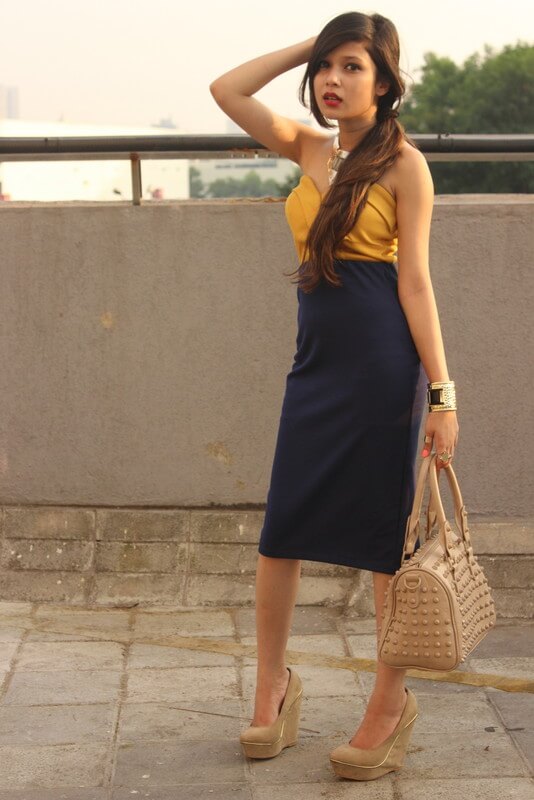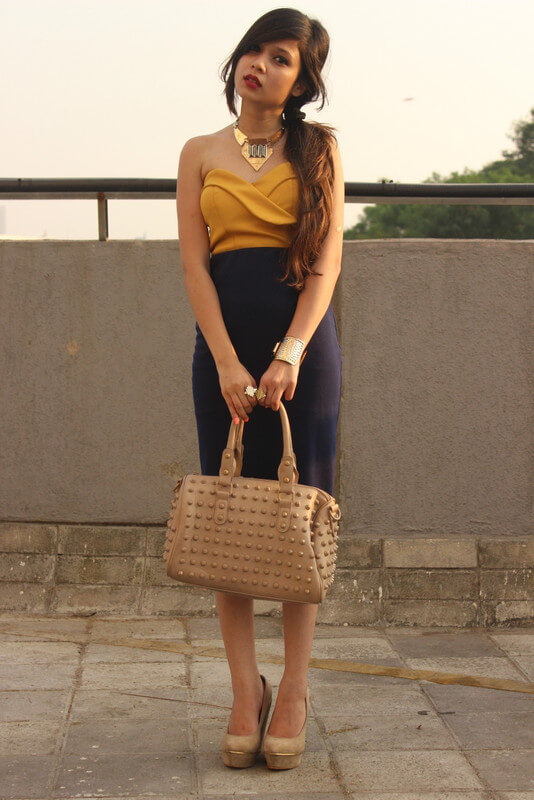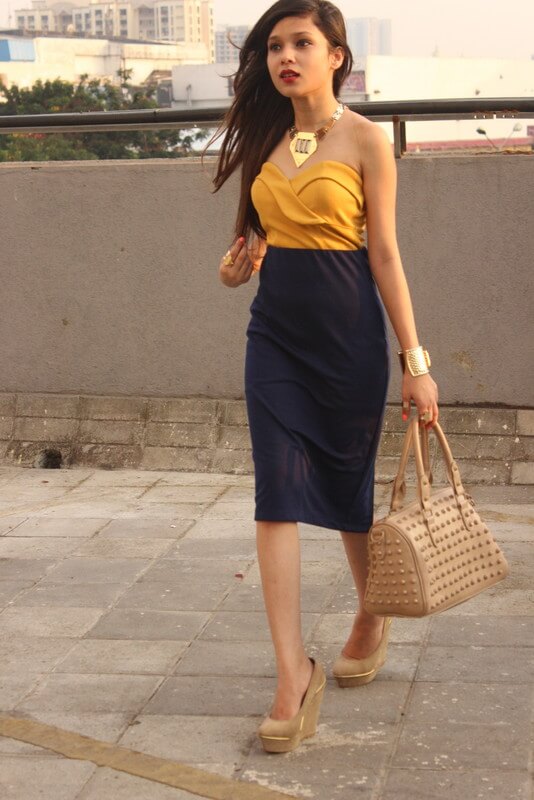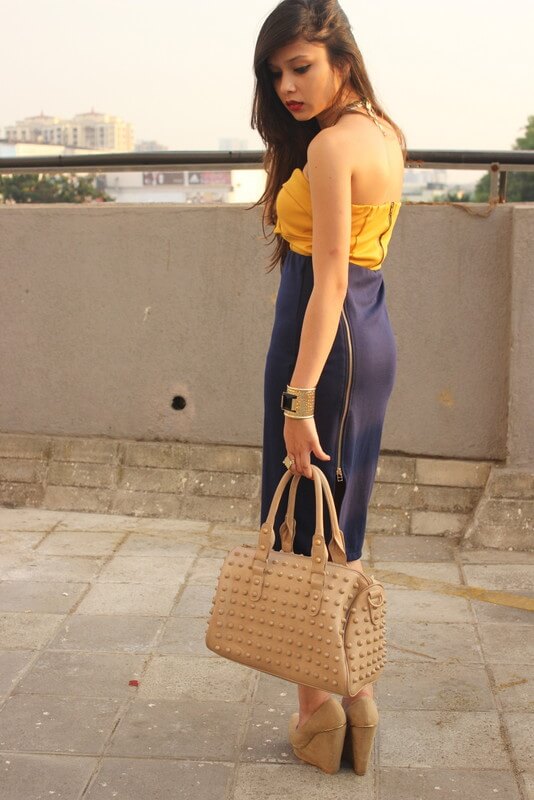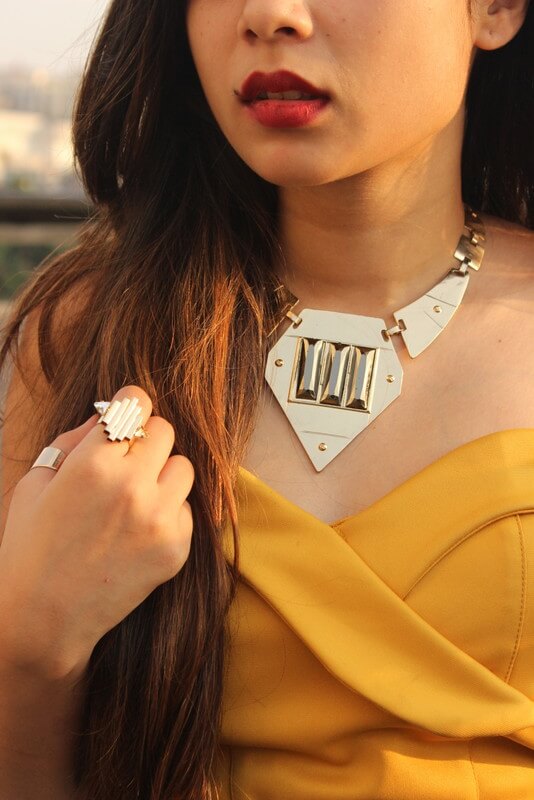 Midi Skirt-Dresshouse, Corset- Redress, Rings- Qup
Choker- Blur, Cuff- Lokhandwala Market,
Bag- Madishthestylebar, Heels- China
Anyway, my post with a midi skirt was pending and this side chained
bodycon from DressHouse made the cut. You could catch them on Instagram and Facebook to
for similar stuff. When I tried the midi skirt, I was looking for a
loud crop top or a
top to actually make a look out of it and my mustard yellow corset fit
the bill as i didn't want to make it look formal. I wanted to carry my
favourite new nude studded bag(which was a self picked gift) and had to
go with same toned heels as well.
Don't forget to comment below to let me know which look you liked the better and do tag me and #CaughtInACuff to share your statement stories. I'm sure I would too have something to learn and could probably try something new next time!
Love, Riya