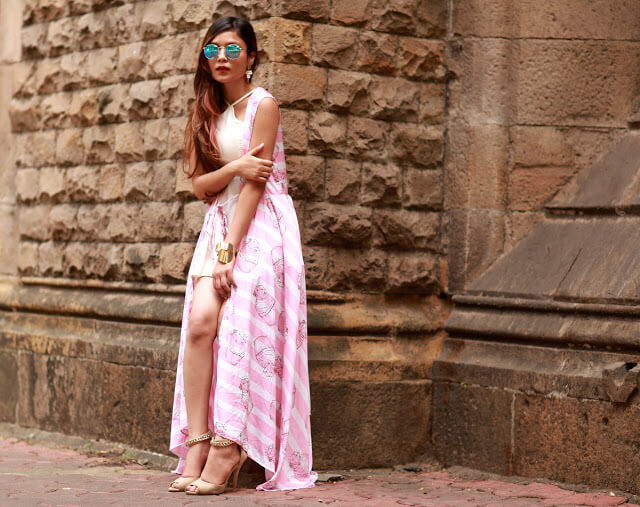 Hello there,

Capes have been doing the rounds in the world of trends. They go well with almost everything. I certainly can't picture myself getting over them. I feel they are a saviour for us. Capes do wonders in times when we want to wear shorts and not feel uncomfortable in certain situations or don't want to dress up and going with just a basic tee and bottoms feels like the it thing. It adds a lot of confidence to the look and the fancy ones can instantaneously add the needed panache for special occasions or events.

I have come across a lot of capes but recently was introduced to Sonam Parmar's collection, like I said it was all whimsical and this time too, I was left awestruck. I adore the prints and the amount of quirk and cuteness is just right.
I chose this pink cape with cupcakes on it (Well, who in the right mind wouldn't pick this? Probably lactose intolerant people :P) and decided to wear my birthday white dress with it. My dress was pretty plain but when i tagged the cape, the whole look change and I absolutely loved it and the fitting was just as magical. Sonam Parmar has a collection that is dreamy and sure knows how to make a statement.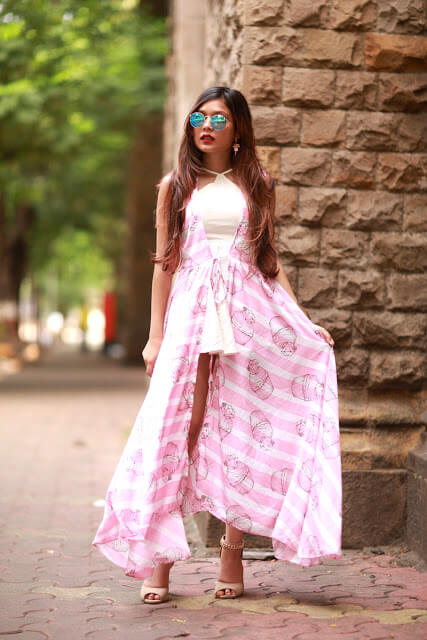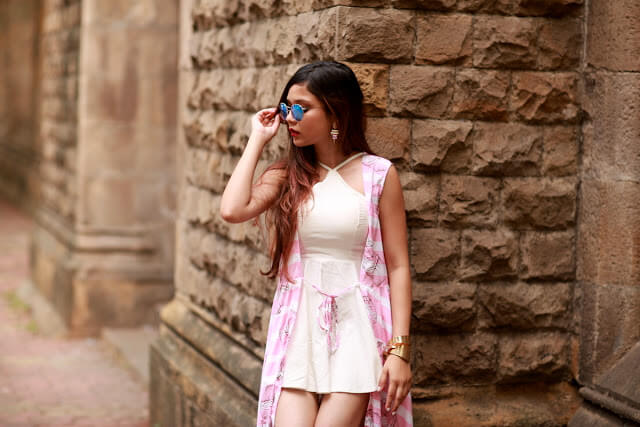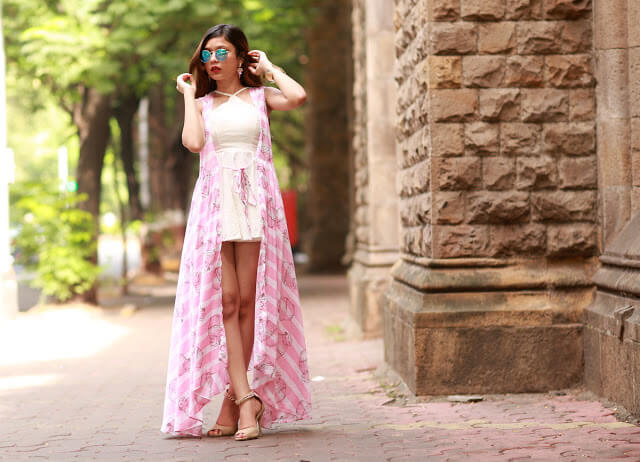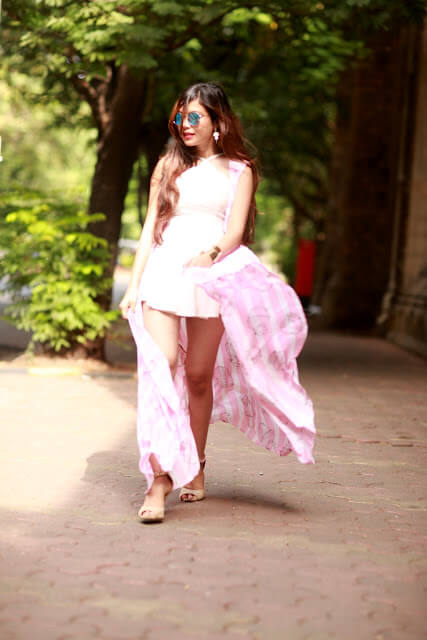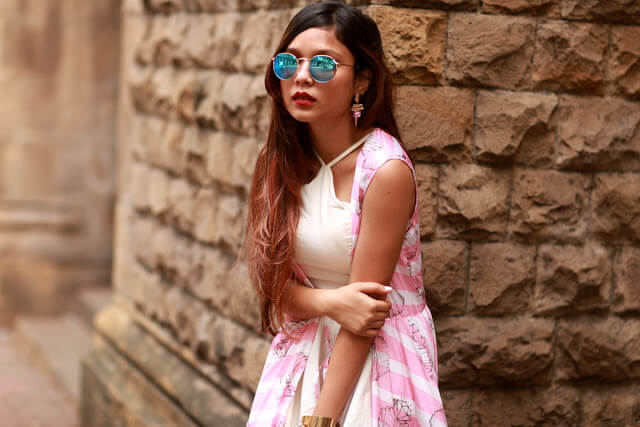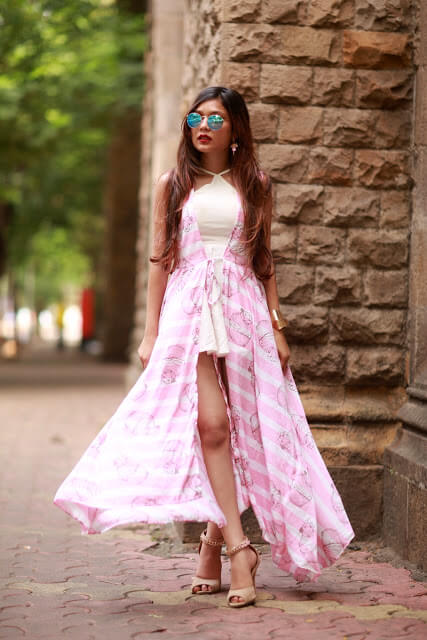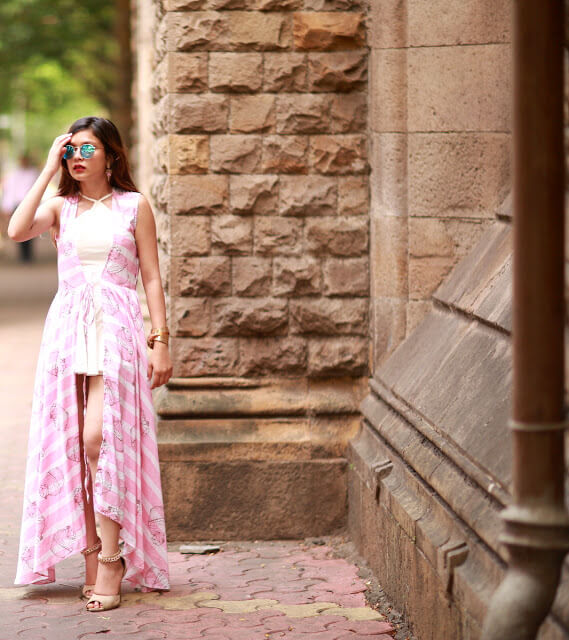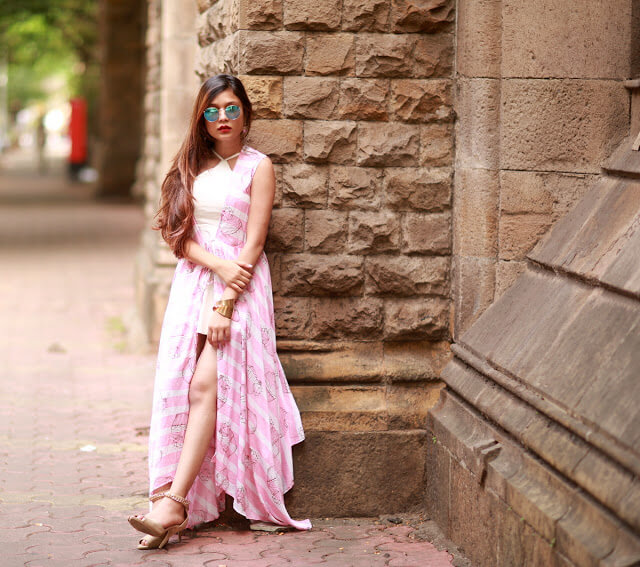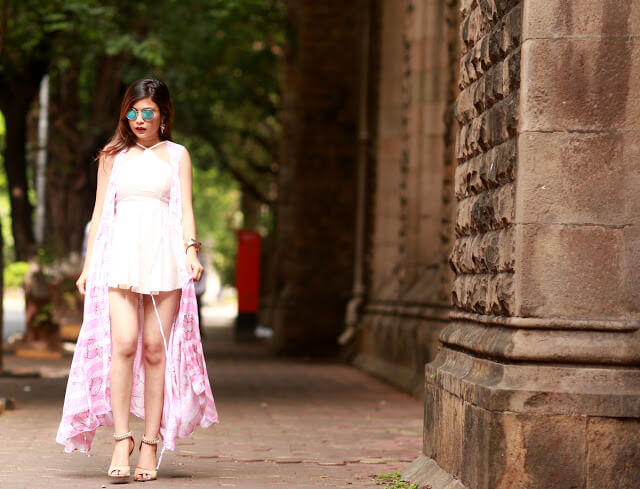 White dress- Redress, Cape- Sonam Parmar,
Heels- Cartlon London, Cuff- The Fashion Police