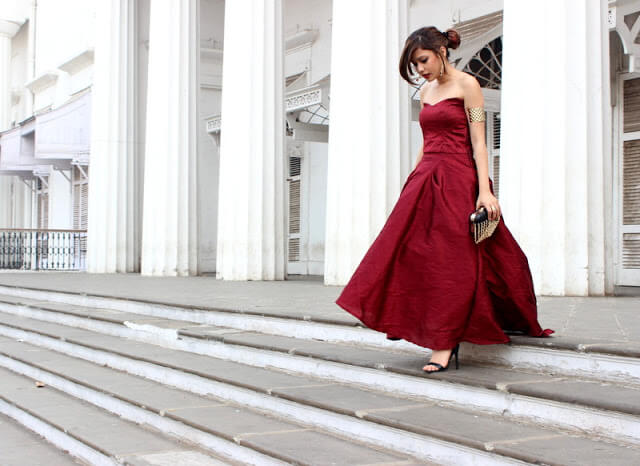 Hello beautiful people,
The crux of this post is to thank you guys endlessly in supporting me throughout my journey. 20,000 followers is probably not a big deal in today's time. And for a fact, it is not even about the number, but to know that so many of you think I'm worth following and keeping up with my updates. Every like and comment means a lot.
I think I speak for all bloggers that had it not been for you guys, we would have not gotten most of the opportunities to work on brands and we're growing only cause of your support. I have not followed Lilly Singh's channel but I did go for the Superwoman's concert and I got so much positivity. And to see how grateful she is for everything makes me feel the same.
I like celebrating every little occasion and this shoot is kind of a throwback but it seemed like the right occasion to bring out the unpublished. I've always wanted to shoot at Asiatic Library and this ball gown did complete justice to it. Such heavy outfits aren't things that people have in abundance but special occasions call out for them. I believe wedding receptions are slowly evolving and gowns are the IT thing now. And if not, then there are always cocktail parties.
Owning one of these has a good feeling in itself. And dressing up for any occasion, keeping one statement jewellery and skipping the rest of the pieces complements the ensemble flawlessly. I went for the earrings that had a tinge of red, a cuff on my arm and a basic pair of black strappy heels. I hope you guys like this look. Only if something like Princess Diaries happened to any of us and wearing these would be a part of the routine. #UnrealisticDreaming #WhyNot 🙂
Much love,
Riya Jain.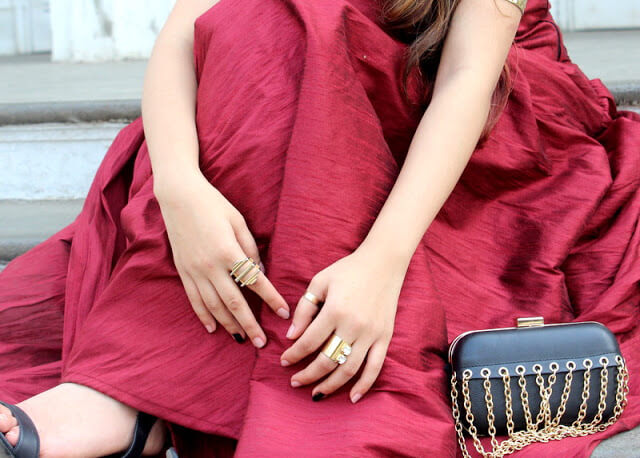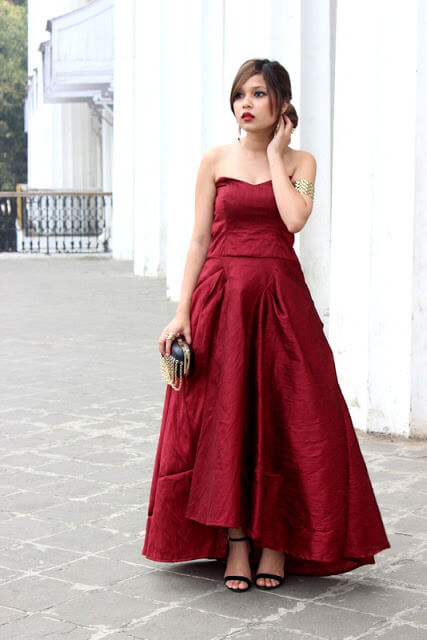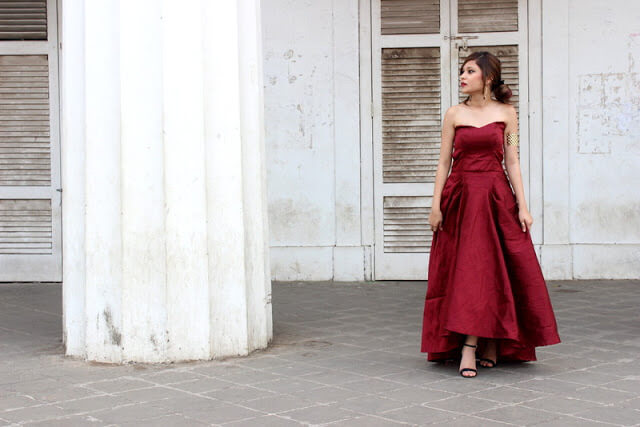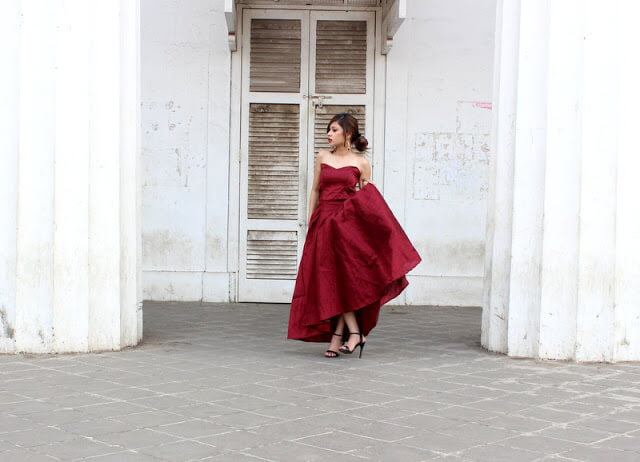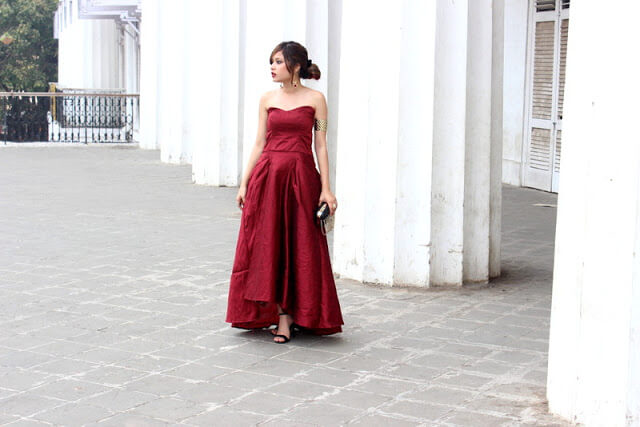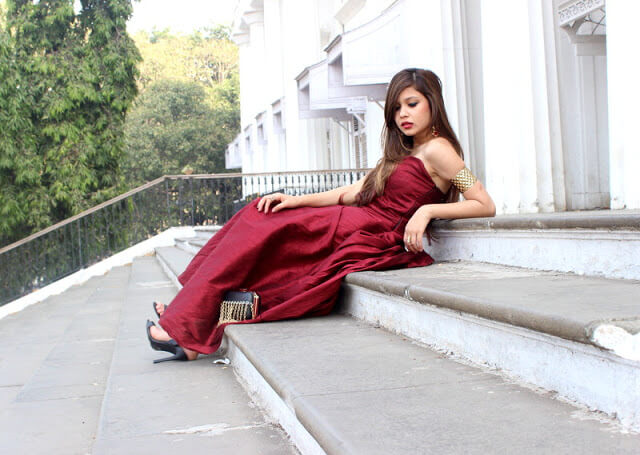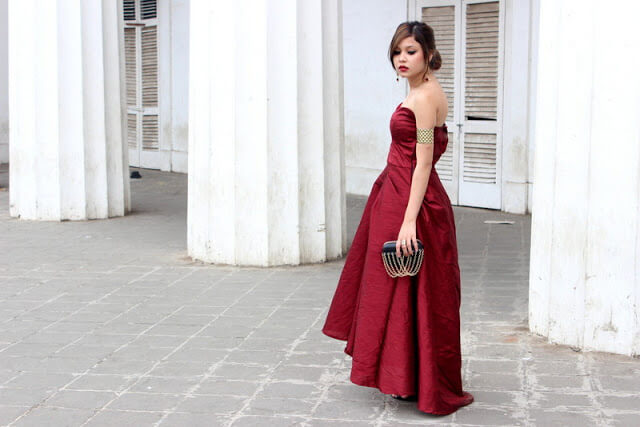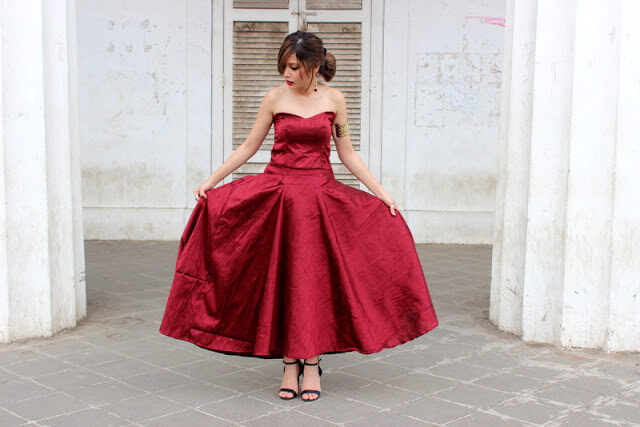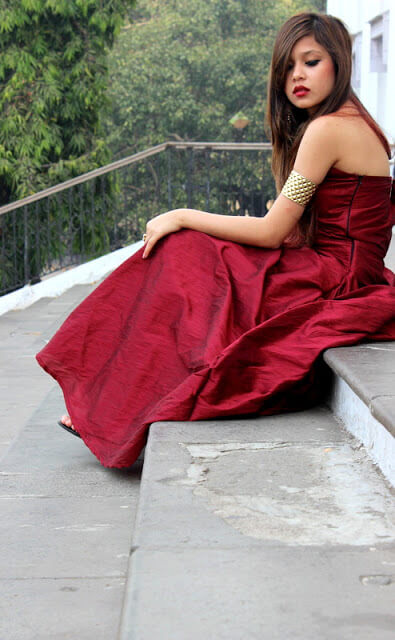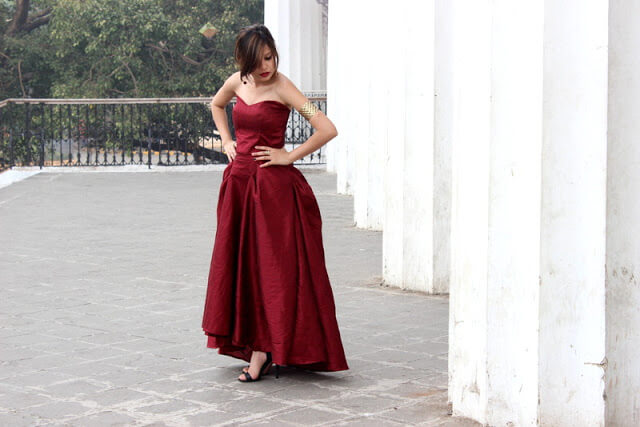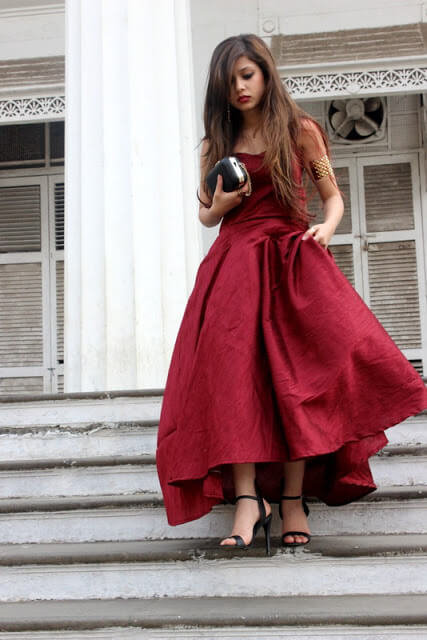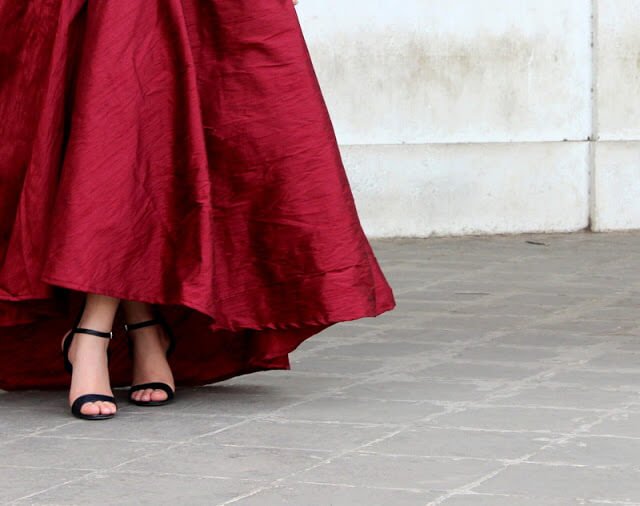 Dress- Stheart (Lokhandwala), Heels- Forever21,
Rings- Forever21, Earrings- AliExpress,
Sling- Snazzy, ArmCuff- H&M