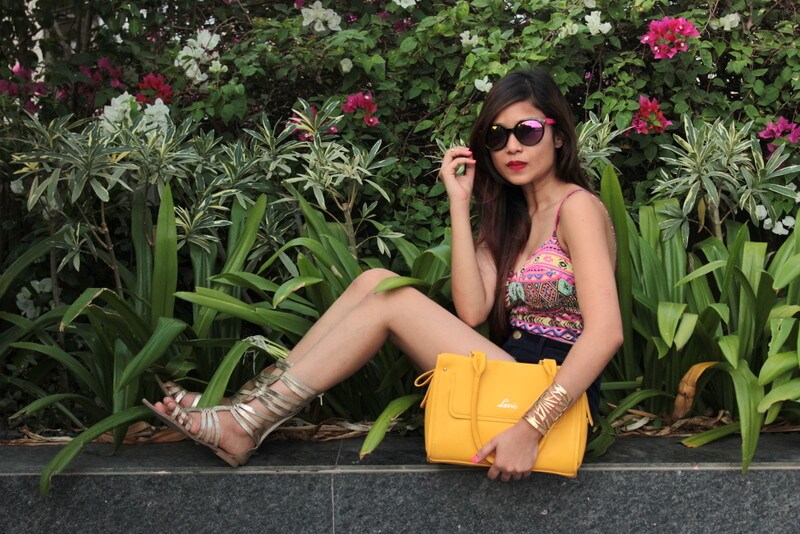 Crop Top and Shorts- Redress,
Cuff and Midi Rings- Love Shona's Collection,
Gladiators- Hill Road, Bag- Lavie, Glares- Aldo
Hello,
Well I am back! Haha.. You guys must be wondering what am I upto. Anyway, I am sharing my 2nd look with the same Mustard yellow Lavie bag. I love how versatile it is and a mustard anything just can't go wrong.
This outfit is something that I'd wear on everyday basis. Crop tops are a trend since forever and that ain't going anywhere. Shorts and a crop top is my go-to this summer. And as it gets too casual otherwise, I tag gladiators for a more rad evening. Also, they never fail. Never. I'm creeping up soon.
Much love,
Riya Jain