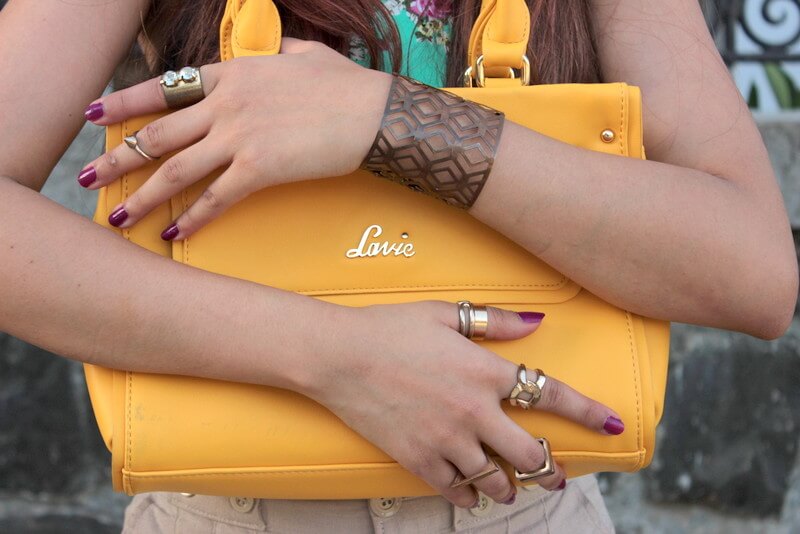 Bag-LavieWorld, CropTop- Redress,
Trousers- Shimmer,
Wedges- Aldo, Rings- H&M, Cuff- Hill Road
Hello people
Am I back too fast? Well I have a lot of posts for you guys this month and I will posting it really quickly.
Who doesn't love florals? I am a sucker for florals and I like them in any form of clothing. Be it tops, crops, palazzos, skirts, dress,hair accessories, I love them all.
Summers are here and its all about balancing the want to wear bright colours and the need to don the subtle. I prefer wearing short clothes cause its way too hot to be wearing jeans and stay under the sun. I'm all about loose pants, shorts, maxis skirts. Comfort is of utmost importance 🙂
In this post, I went with these comfortable khakhi trousers and the sea-green floral crop top to go with my mustard Lavie yellow bag. The bag was my pop of colour and really a summer must! I love the colour pair up. Your thoughts?
Much Love,
Riya