Holaa people!
Last month has been an eventful month for me and I need to share an exciting news with you guys! It is so difficult to keep it to myself but let's just wait a little.
Voustyle has a massive range of vivid, bold and subtle patterned bottoms. We slipped into their leggings and they were oh so comfortable and yum that we now venture into the skirts. They adjust well to the waist and accentuate the legs, to say the least. In this collection, they've shared similar prints with the skirts too. The bottoms are thick and by far one of the most comfortable I've come across. If you all missed my earlier post of Vouystyle you can view it here.
Look 1
I'm wearing one of the floral printed midi skirts which could be worn formally and a definite contender to make it to the day to night outfits. The skirt adapts well and the length is just right. They offer midi skirts, short skirts with a lot of prints which can easily be worn for meetings, formal get together rather then opting for a mono tone.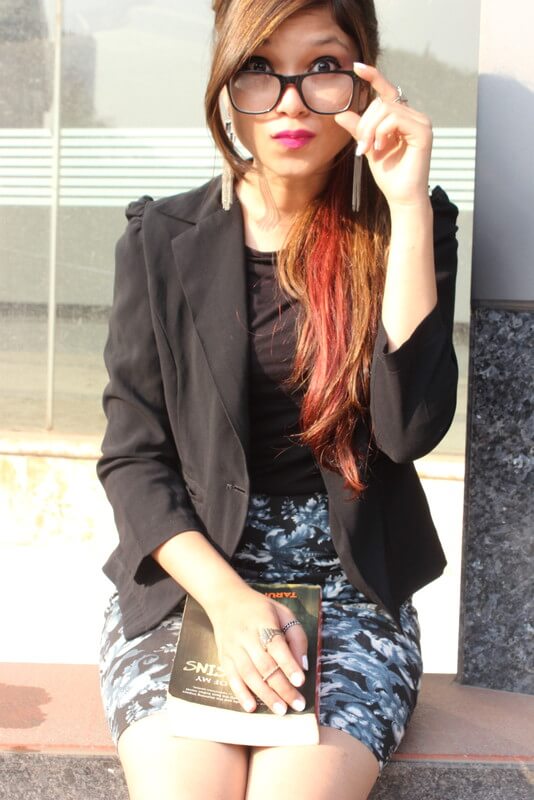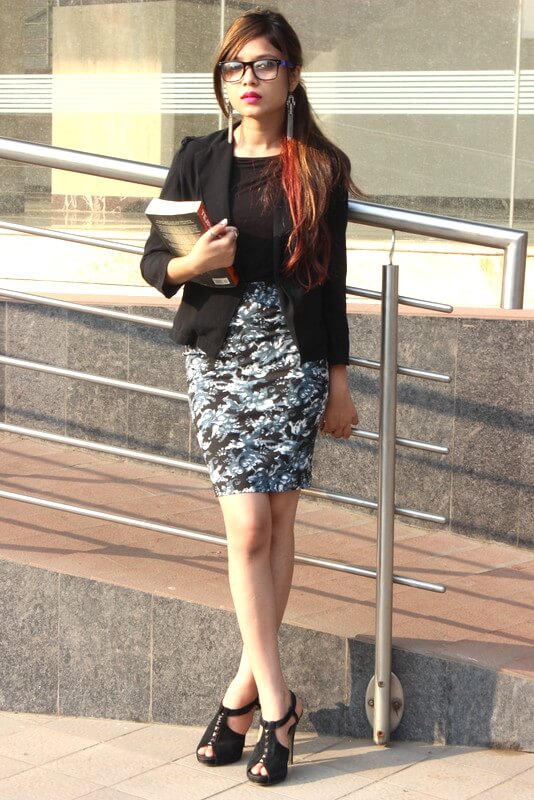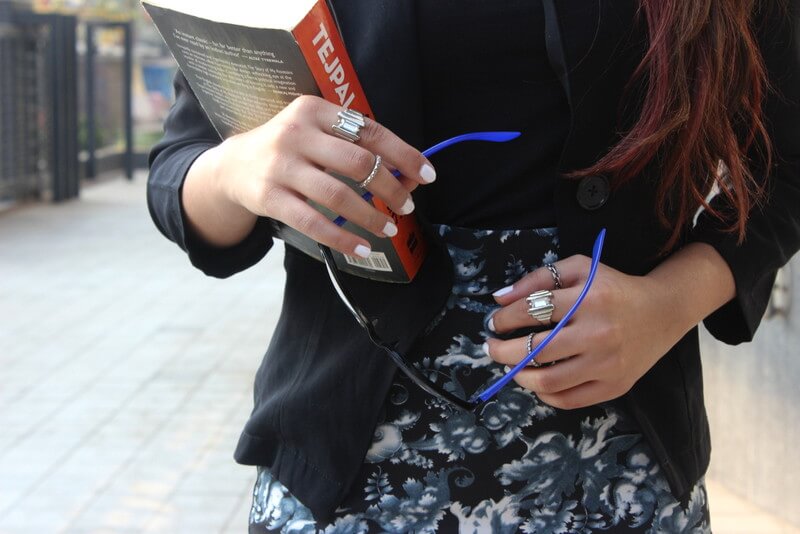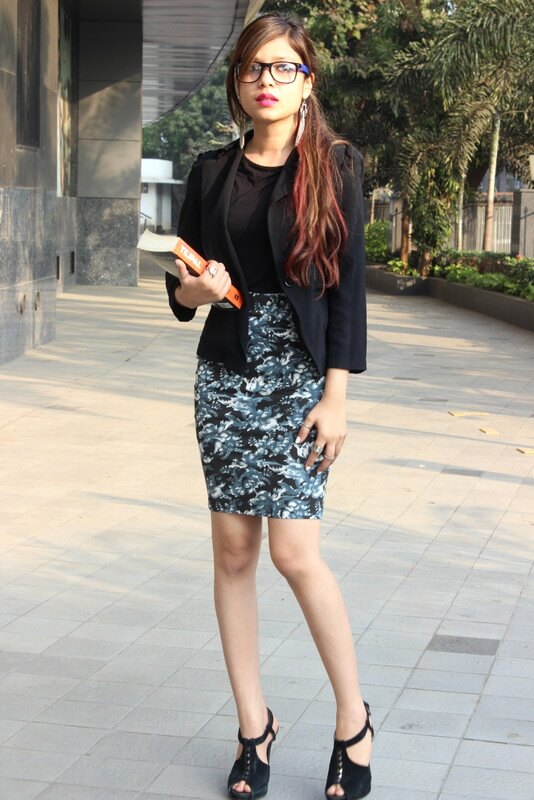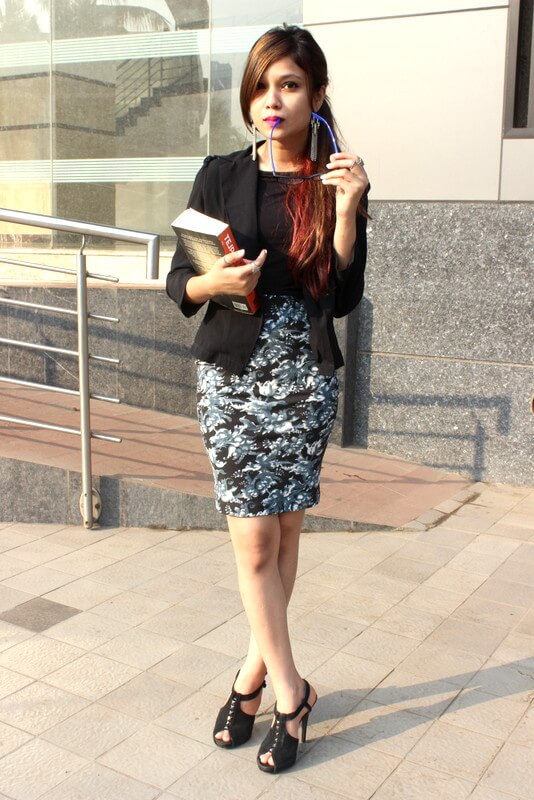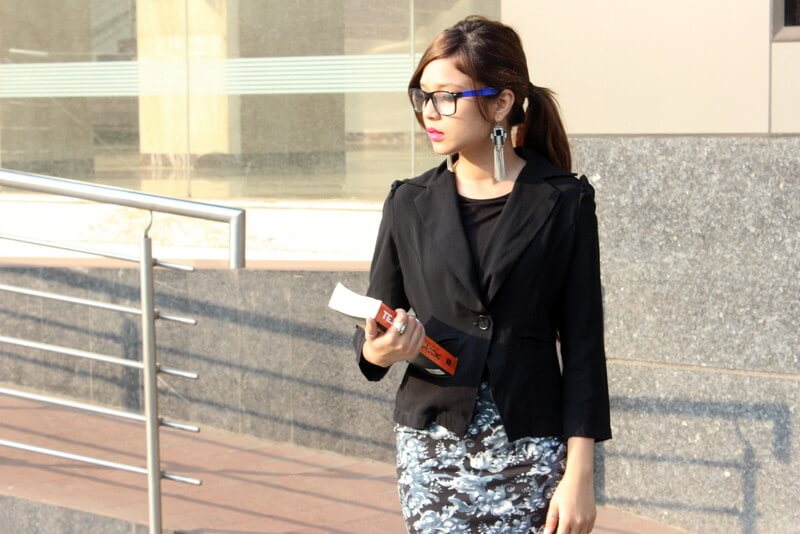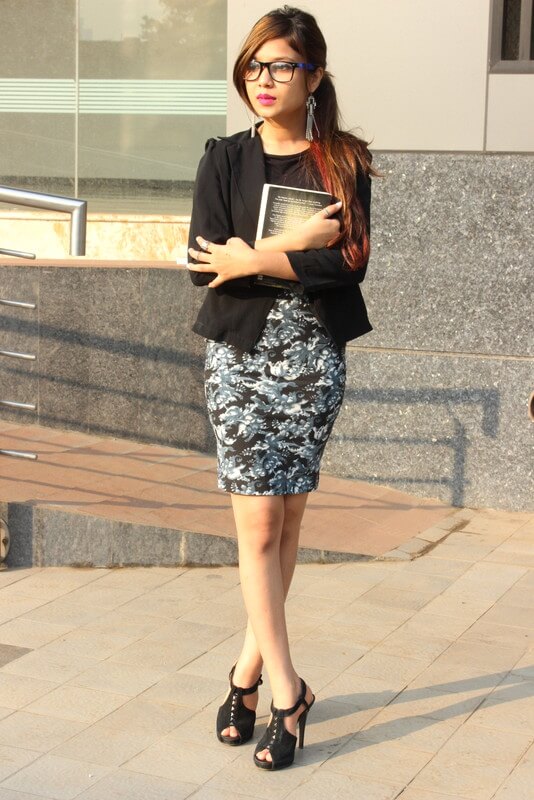 Midi Skirt- Voustyle, Black Coat- Lokhandwala,
Heels- China, Glasses- Bandra
Look 2
If you guys are wondering whether you have seen this print earlier, well you are right. The leggings look with the much loved cape has the same print and is my definite favourite out of the lot. I'd most likely carry this look for a concert or some evening party even though it is more of a day colour. The colour put me in a good mood that nothing sane came in the pictures. MUSTARDDDD 😀
I picked out an earthy toned skirt and tucked in an off-white blouse to top with a lace jacket and I was all set to go for a brunch with my girlies. It is easy to dress these as they do most of the talking. You could also team black top and carry a shimmer jacket to head over to a party.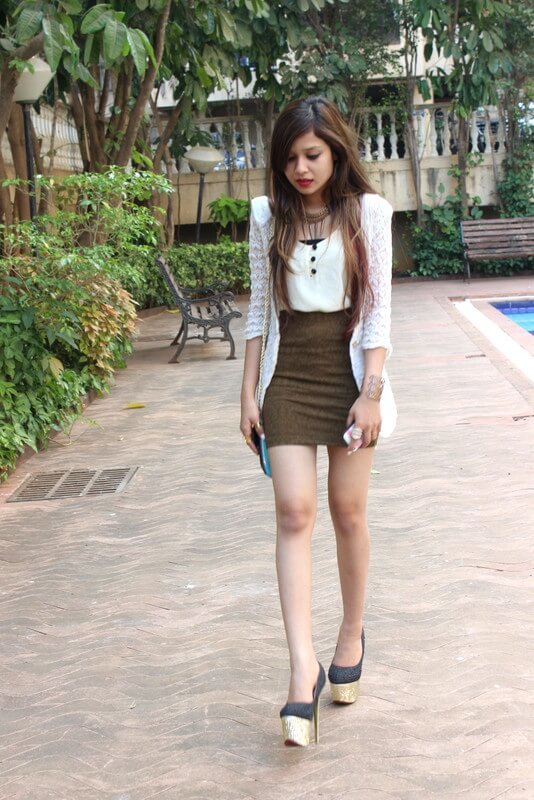 Skirt- Voustyle, Top- Redress, Lace Shrug- Shimmer,
Sling- Snazzy, Heels- BdayGift, Rings- Forever21
The prints are so out there that you can pair most of them with earthy tones and you're sure to make a statement! Unlike most leggings, the material doesn't wear off easily and it will take quite a while before you'd need to make a repurchase so it is worth it! Voustyle is available at Flipkart, Snapdeal, Paytm, Rediff and also at Options (Mumbai outlet). You'll see more of their collection in my OOTD pictures too. Also, I am loving the entries on the GIVEAWAY. You guys are too cute. Do let me know how did you like these three looks.
Much love,
Riya