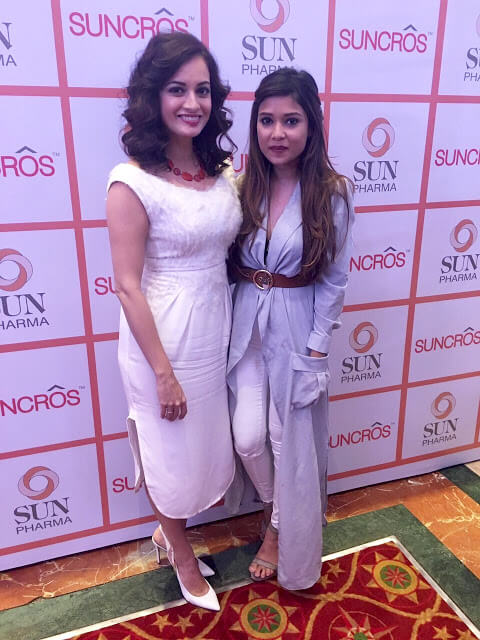 Hello there,
So if you guys happen to follow me on Snapchat, you all must be aware that I had a really happening last week, it was hectic for the most part as I was attending back to back events and shooting but I did get to meet some amazing people!
When it comes to my skin, I really make sure if I am heading out, I have coverage from scorching heat even if going for a no make up look. I was invited for the launch of Suncros Sunscreen and I was given their products that had me hooked on to it since day 1 and I am really happy with results too.
Suncros Sunscreen is one of the most recommended cream by dermatologists. Dia Mirza plays the brand ambassador and she gave various tips for her glowing & healthy skin. The cream legit is a saviour as Suncros is apt for all the seasons and provides an offering for all skin types along with superior benefits of matte finish which ensures non greasy texture, water resistant formulation and 6-8 hour stay too!
Getting a little deep in this, Suncros will be available in three different variants that provide broad spectrum protection Suncros aqualotion with Spf 50 for sensitive skin, Suncros Aquaegel with Spf 26 for oily skin, and suncros soft with Spf 50+ Pa+++ in matte finish for all ages that provides 8 hour substantivity. It protects the skin from the harmful effects of UV rays that cause pigmentation, skin tanning and premature aging that concerns most women across regions and age- groups. Not to forget the protection from the ultimate risk of skin cancer.
Haha I spoke enough about the cream and I even got to interact with Dia Mirza. It followed asking her various questions about her glowing skin. She had some really insightful views and her idea of doing Yoga got me wanting to try it soon. For now I am trying the Suncros cream definitely recommend it for you guys too!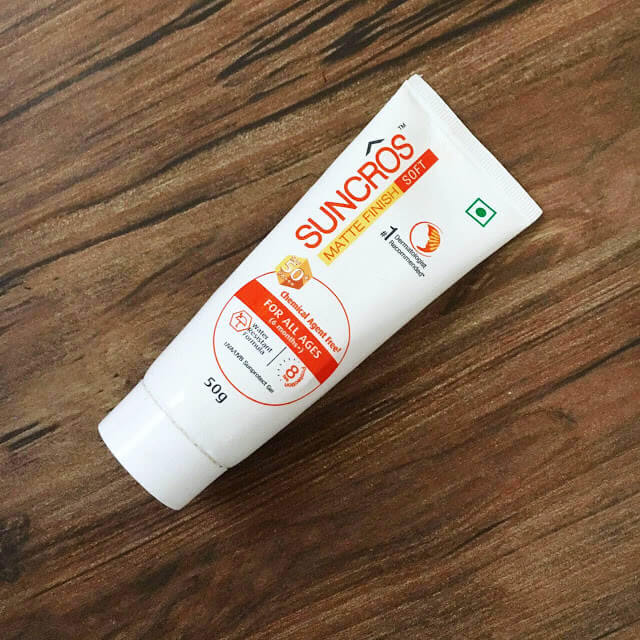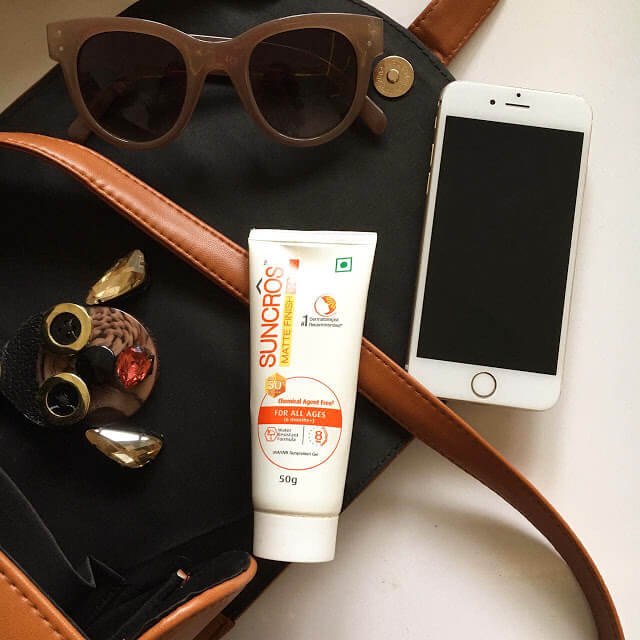 Have a great day 🙂
See you,
Riya