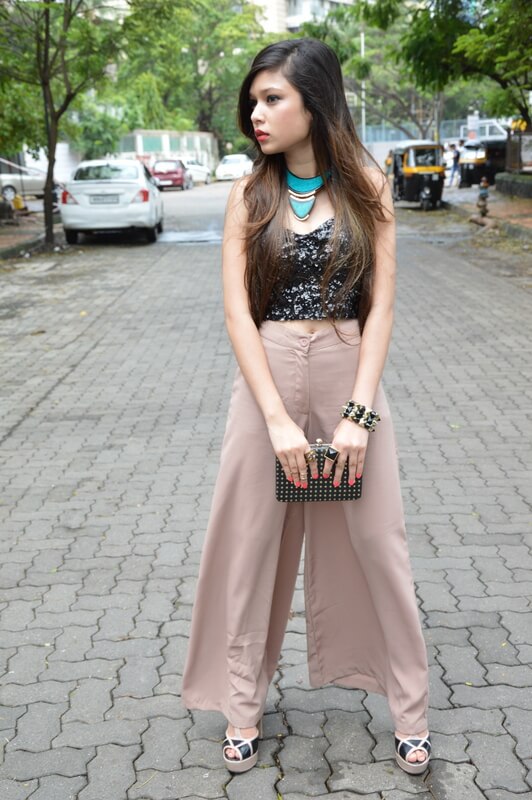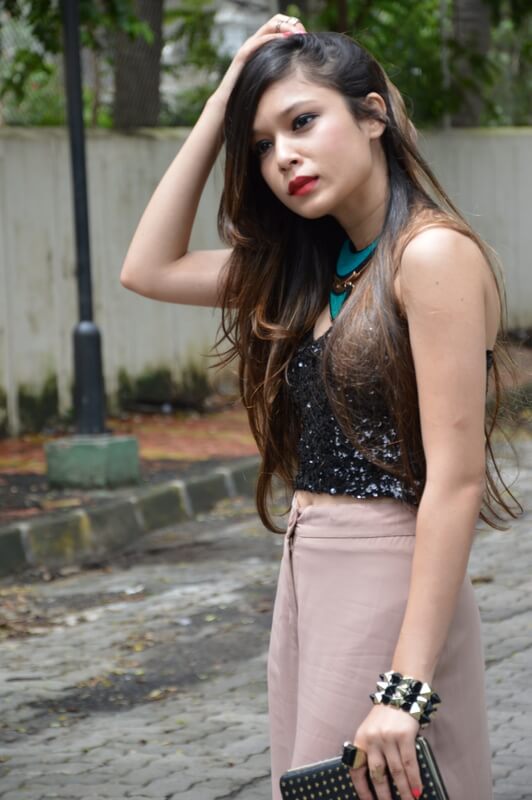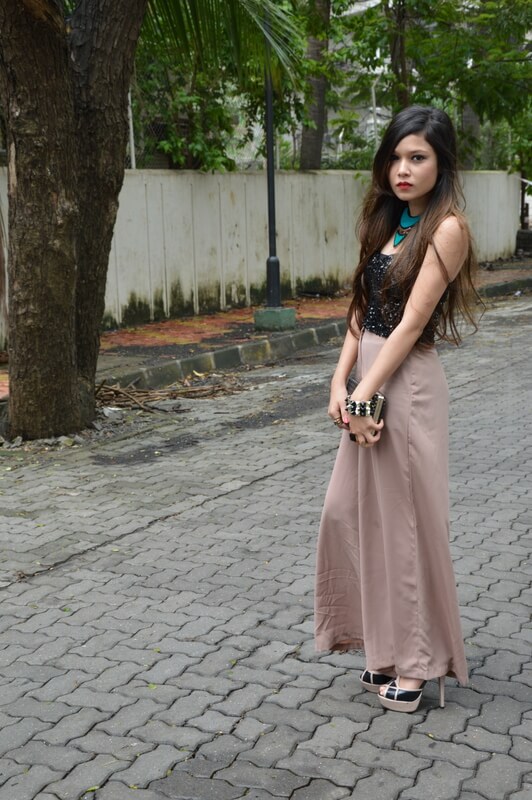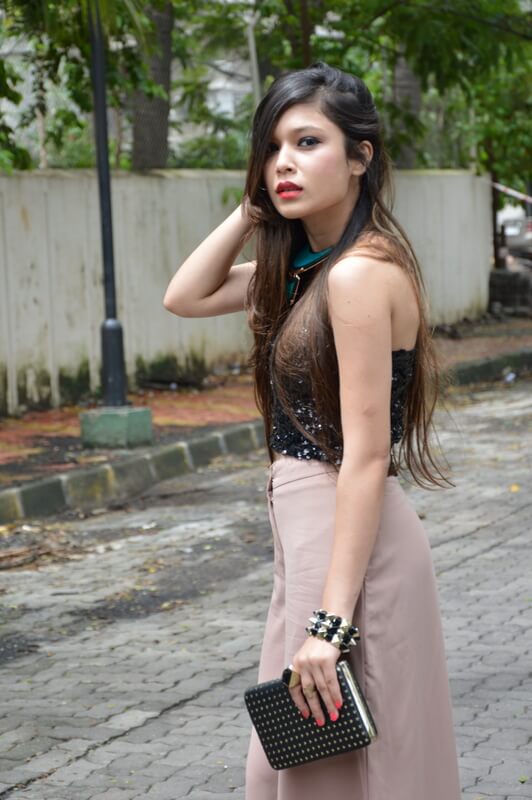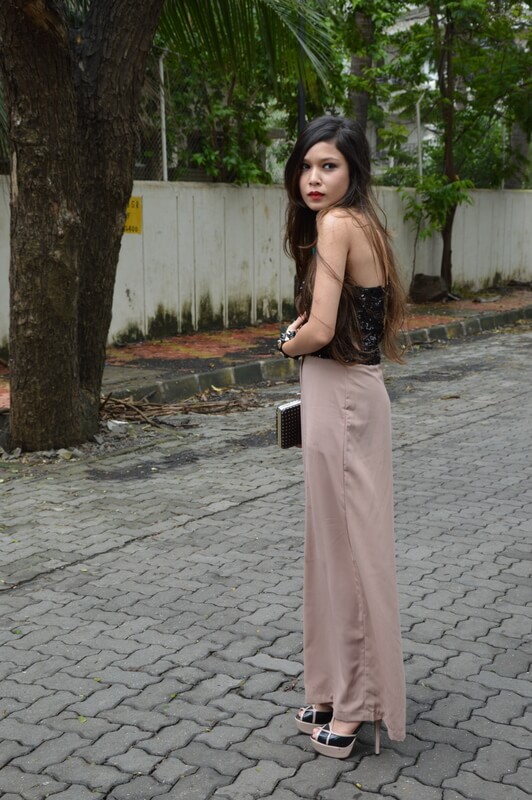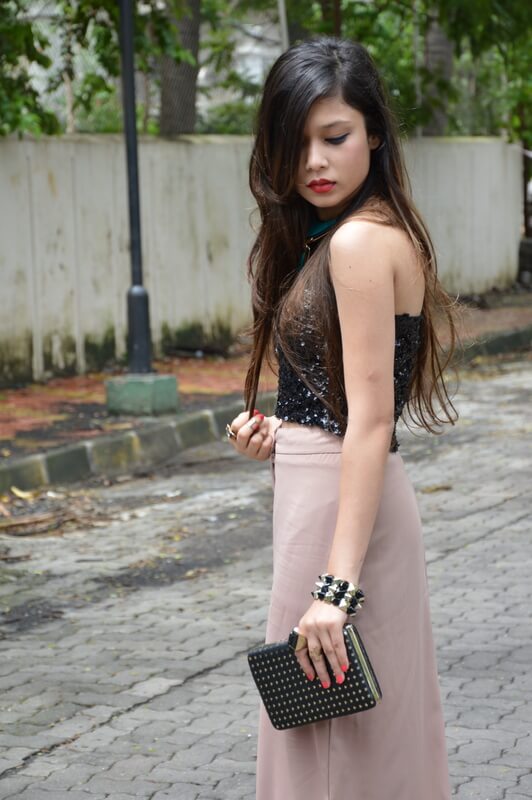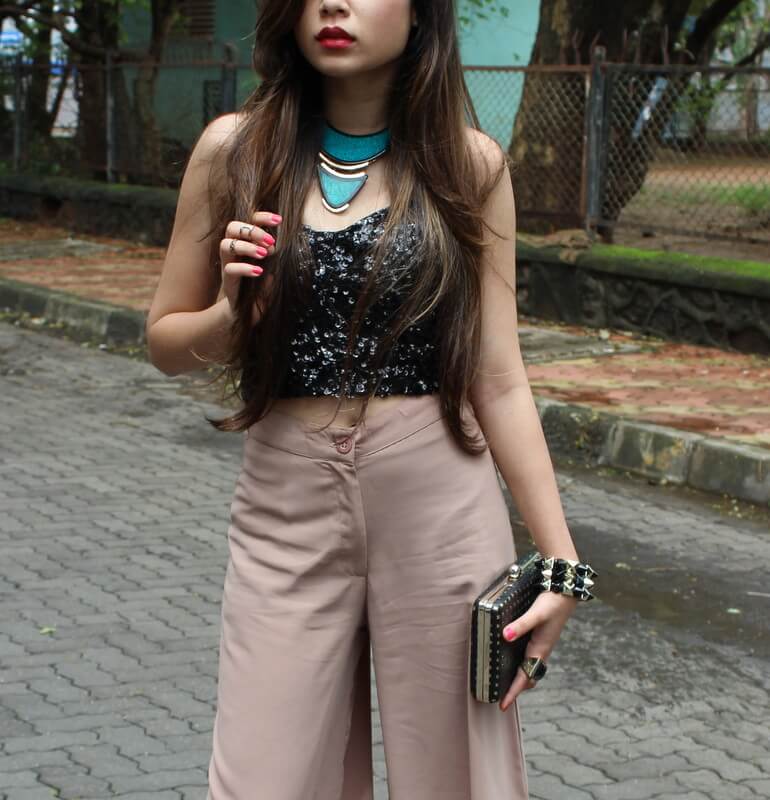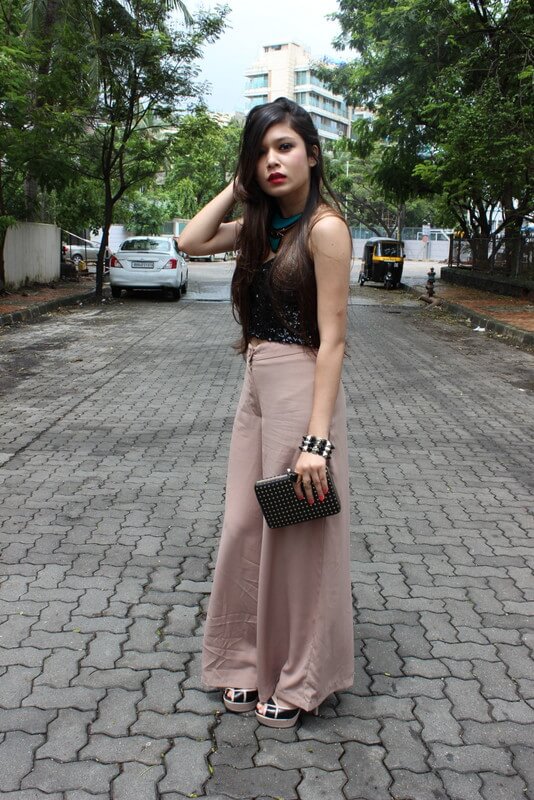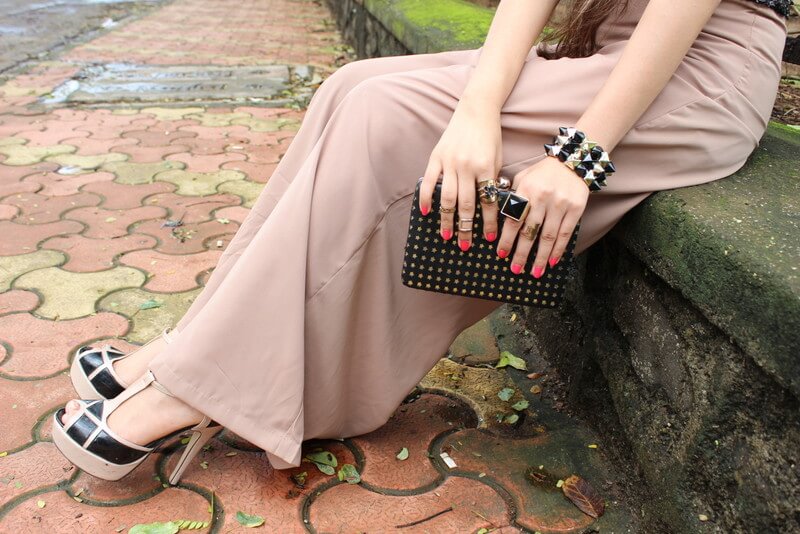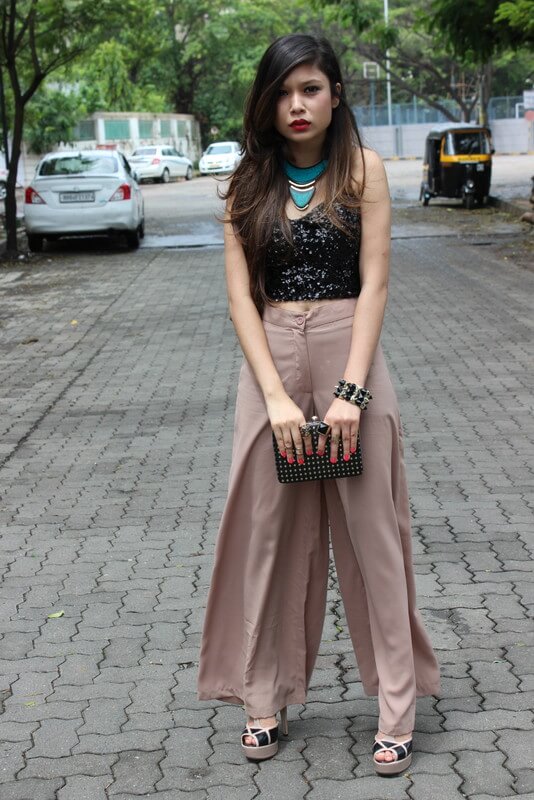 Palazzos-AND, Sequin Crop Top- Yellow&Mellow, Clutch-Mango, Midi Rings-Forever21,
Choker and Cuff- Bandra(hill road), Heels-Lovemetwice
Sale ! Doesn't this word catch your attention ? It does, right ?! One lazy morning, I was working on something at home, and I got a call from mom, "A 50% off at Inorbit mall" It was one of those few moments in life, when you get dressed like really really quickly.
As expected, the mall was overcrowded, filled with people trying to grab their favorites, all hopping shop to shop to cover up as much as they could (You know the drill). I wasn't looking for anything specific, when I entered AND, I saw these Palazzos just calling out to me ! You can't say no to such stuff. One thing about them, is that they are very comfortable, and look really elegant as well. Especially since these ones fit just right. I brought it together with a black sequin crop and battled it out with red lips and bright nails to fit the bill as I was headed out for dinner with my friends.
Palazzos can be worn anytime of the day, plain or prints; and can be teamed up vividly, with tops, t-shirts, shirts, unbuttoned shirts and of course crop tops etc. Another insight is, I JUST can't step out without accessories. I will always be sporting a few midi rings to the least. It just feels incomplete otherwise.
I'd love to know how you would team up your Palazzos. Do tag me on Instagram with a #caughtinacuff to share your look and let me know how you like this post.
Until next time.
Love, Riya